Join us for a live webinar with the World Wildlife Fund & find out what you can do at home or in your community to stand up for our planet
About this event
Find out what the Summer Reading Challenge's Wild World Heroes are fighting for and discover some of the fantastic wildlife we have here in the UK in this special live webinar. Explore some of the threats facing our local nature and find out what you can do at home or in your community to stand up for our amazing planet!
Suitable for all Wild World Heroes aged 6-11
Presented as part of the Wild World Heroes, Summer Reading Challenge 2021 in partnership with the Reading Agency, the World Wildlife Fund and Harrow Libraries.
With special thanks to the World Wildlife Fund Educational Team
Sign up for the Summer Reading Challenge at your local Harrow Library to choose your reading goal (we recommend six books), then read any books of your choice to collect stickers for a special Wilderville poster and discover how you can make a difference to the environment with the Wild World Heroes - Carys, Marcus, Callum, Willow, Faiza and David!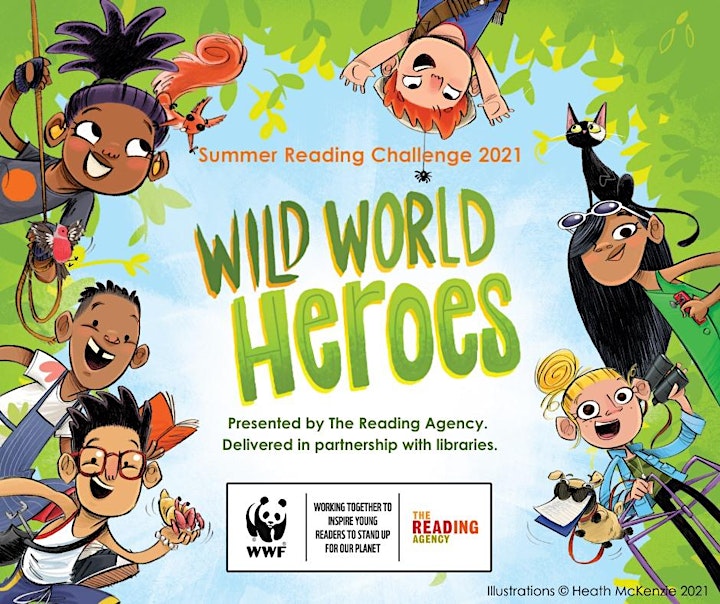 Organiser of WWF Live Webinar: Wild World Heroes!