Description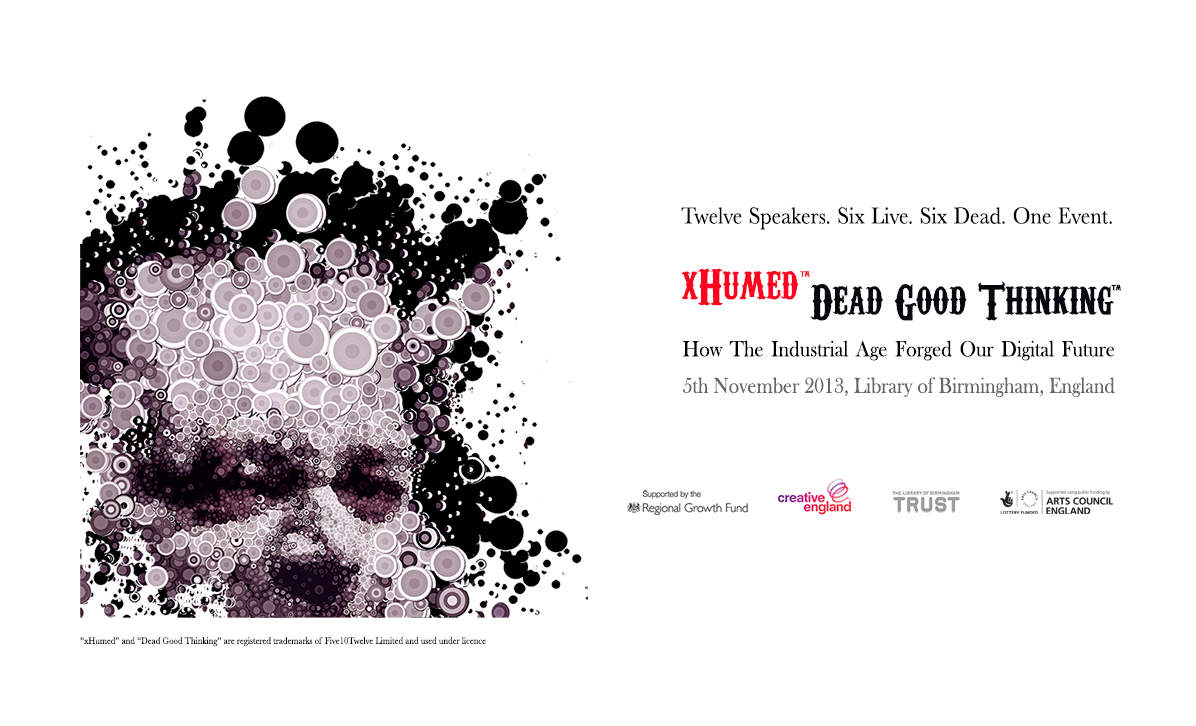 xHumed will feature the greatest minds focused on the world's biggest problems, with one crucial twist … our keynote speakers are long since dead.
These brilliant innovators from history will be "xHumed" through artistic, technological or theatrical means from archived media and paired with contemporary counterparts, combining to bring Dead Good Thinking back to life.
xHumed Speakers include;
John Baskerville on reclaiming your identity, Matthew Boulton on The Maker Community and 3D Printing, Geraldine Cadbury on Social Inclusion and the Digital Divide, Andrew Carnegie on being the original Kickstarter, Erasmus Darwin on Voice Cloning, Joseph Priestley on Twitterstorms, Mary Shelley on Ethics and Empathy in Innovation and H.G. Wells on Shaping Things to Come.
Contemporary Speakers include;
Nick Allen, (3DPRINTUK), Helen Millner (Tinder Foundation), Dr John Troyer (University of Bath), Jon Turney, (Author, Rough Guide to the Future), Dr Christophe Veaux, (Voicebank), Jon Bounds (aka xHumed Joseph Priestley) with an opening address by Brian Gambles, (CEO, Library of Birmingham Development Trust).
Part theatre, part conference, part technology expo, we are proud to present the World Premiere of the full xHumed Dead Good Thinking experience at the stunning new Library of Birmingham for two unique performances and for one day only.
Lower priced tickets are strictly limited and expected to sell out quickly - so book early for the best available price. All seats are unreserved.
Organiser of xHumed | Dead Good Thinking