Description
The Perfect Gift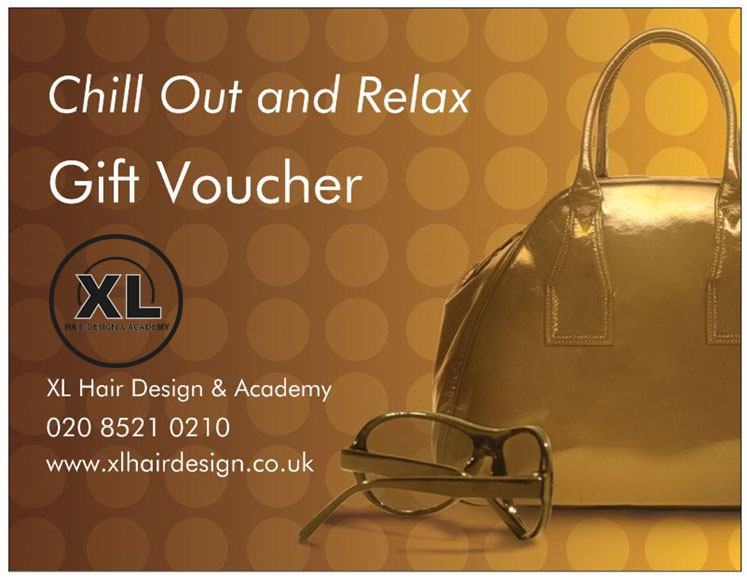 Spoil a friend or loved one with one of our gift cards!
You can purchase vouchers for any amount using the multiple value options.
Vouchers are valid for up to 3 months. They come in a presentation envelope and can be redeemed against all or part of our salon's services.
Gift vouchers are also available to purchase in the salon.
Never get caught out for not buying a present again!
www.xlhairdesign.co.uk
020 8521 0210