Creating whimsical Xmas scenes.
About this event
JUST 2 SPACES LEFT FOR WORKSHOP ON THURSDAY 2nd December 10-1 and 1 SPACE FOR SATURDAY 4TH DECEMBER 10-1.
After booking send me an email to confirm which space you require. audriereed@yahoo.co.uk
In this popular workshop, which is one of my favourites to teach, you will be creating a unique Xmas rustic miniature scene.
You will be using offcuts of wood and little wooden bricks to create cute rustic style miniature Xmas houses and churches. I have a fantastic selection of driftwood and tree bark for roofing. There will be pastel shades of poster and shabby chic paints for painting the wooden pieces. Bring an apron - this can get messy.
There will be a selection of old nails for chimneys and netting for smoke and gorgeous old nails to make fences. Buttons for church clocks and windows. Fir cones, stars, Christmas trees - to stand in the village green and/or toy cars - to tie a tree on the roof. Snow to spray over the whole scene, making it magical and whimsical.
The finishing touches will be the reindeer moss to dot around and a slither of old fence for you to create your personal Christmas message!
Basically anything I source or already have in my craft boxes, that could add character to your unique project, will be at this workshop.
The price of this workshop includes all materials, use of tools and coffee/tea and a snack.
* 2021 Workshop dates
1. Thursday 18th November10am -1pm SOLD OUT
2. Thursday 25th November 6pm -9pm SOLD OUT
3. Thursday 2nd December 10am-1pm 2 SPACES LEFT
4. Saturday 4th December 10am-1pm 1 SPACES LEFT
5. Thursday 9th December 6pm - 9pm SOLD OUT
6. Saturday 11th December 10am-1pm SOLD OUT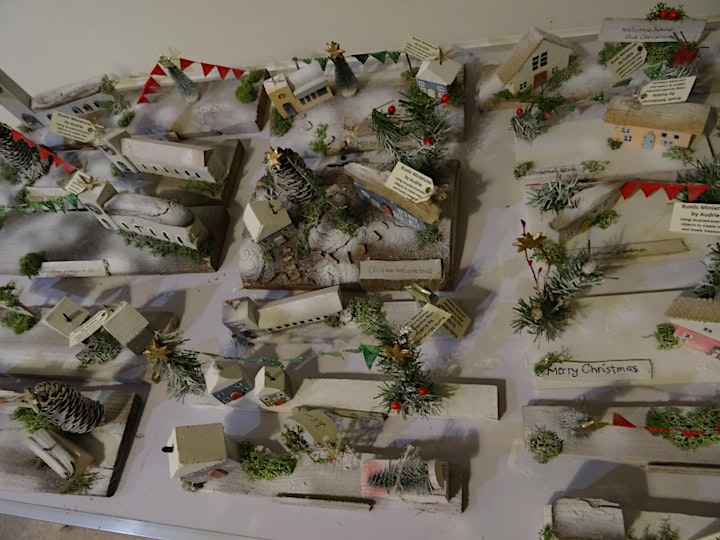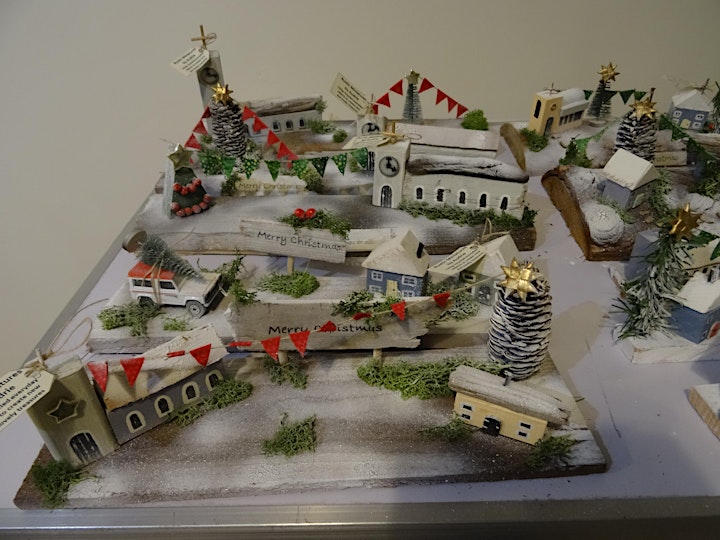 Organiser of Xmas Rustic Miniature Scenes
I retired in April 2020 from my full time profession as a videographer with BMVideomedia, which means I can focus on my passion for upcycling and crafting. I absolutely love scouting around for materials to use and running workshops for small groups of friends, neighbours, villagers and basically anyone who wants to relax and have fun getting messy and creating something useful from something pre-loved.