Description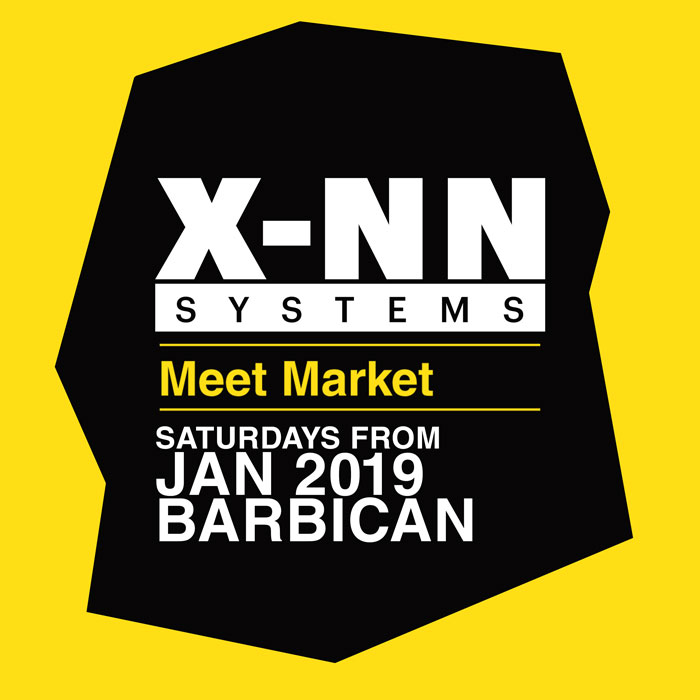 XNN Systems (formerly Runhoratio) Programme of Excellence & Optimisation: Meet Market (mark 2).
Join us for our immersive performance workshop. Expect a sensory experience that will leave you feeling warm, connected and invigorated. Workshops are running on Saturdays from January 12th.
EVENT MAY BE FILMED/PHOTOGRAPHED
---
MORE DATES TO BE ADDED FOR MARCH AND BEYOND.
WHAT ARE YOU ASKING OF ME?!
No skills experience required! We will provide everything.
Speed meeting for both strangers and friends a like. Analyse and test the way you relate to youself and those around you with the second iteration of the XNN Meet Market. First exhibited at Vault Festival 2018.
MM2 makes you aware of boundaries and restrictions, and breaks away from social convention via the medium of immersive performance.
Participants form a sort of meet everyone for a few seconds at a time. Each round will explore different aspects of body language. We then use exaggeration to communicate non-verbally with those around you. Learning about how to use body language to reevaluate your day to day interactions (60 mins). You then have the option to come to The Barbican with us after for a discussion and play session (30 mins).
CONSENT
We take consent very seriously, if at any point you feel like you are uncomfortable, please let your partner or us know verbally. We are trained to observe your body language and behaviour, and steps have been taken to ensure you're entirely comfortable throughout the procedure. In addition we politely ask you do not touch other particants or the performers unless instructed.
DURATION, LATECOMER POLICY & PARTICIPATION
The experience will take up to 90 minutes (60 minute workshop, 30 minute reflection), latecomers will not be admitted after the first 5 minutes so please arrive on time.Participation is required. Refunds cannot be issued if you don't join in.
PRICING
The difference in price does not affect the content of the experience, just for the first 5 people, you become the lucky ones to get cheaper tickets.
ACCESSIBILITY
Unfortunately the building is not wheelchair accessible. Otherwise, we are open to suiting your needs so let us know what we can do to help you.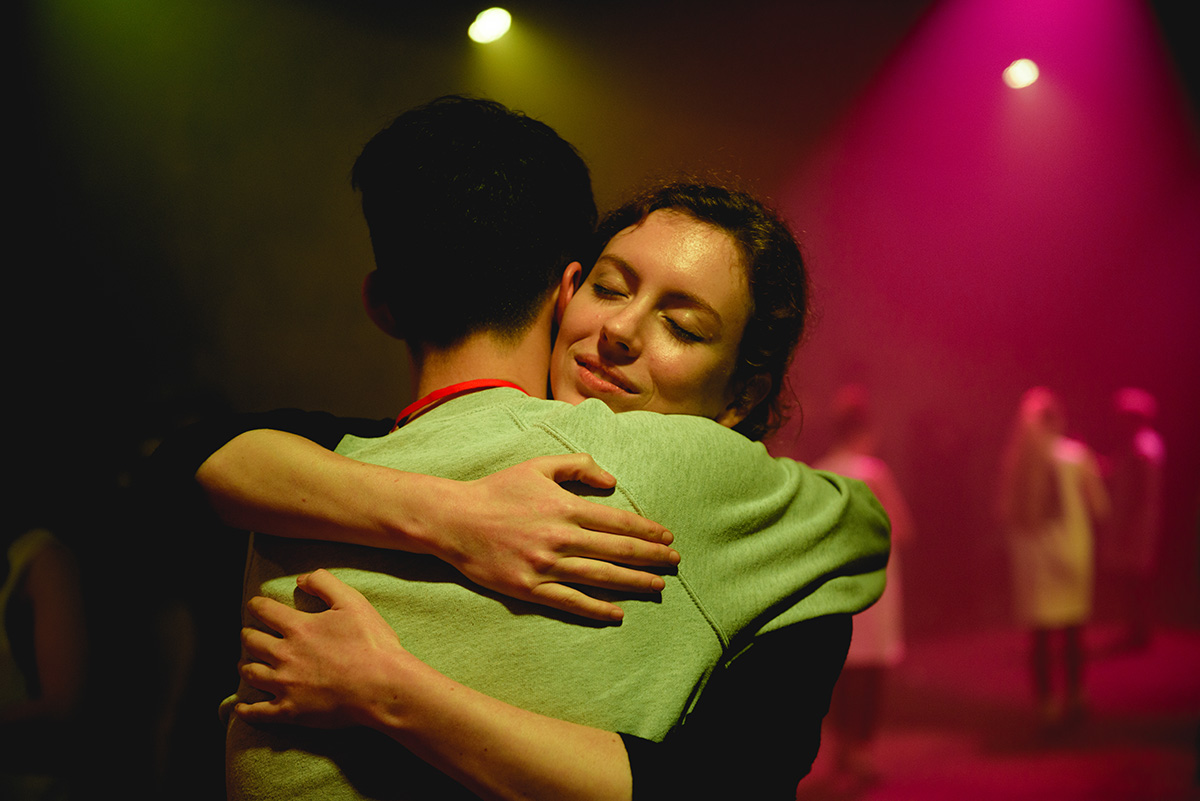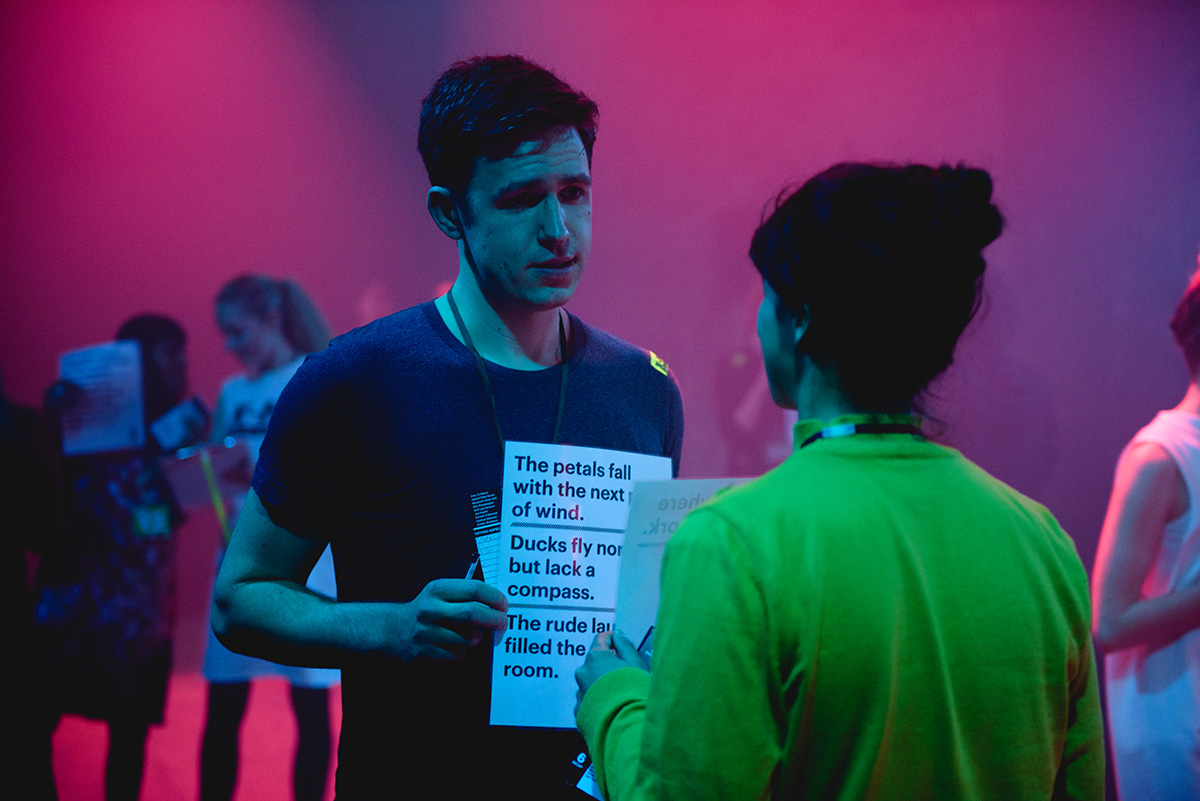 Photos (by Al Overdrive) are from our event X-NN Systems: Meet Market at Vault Festival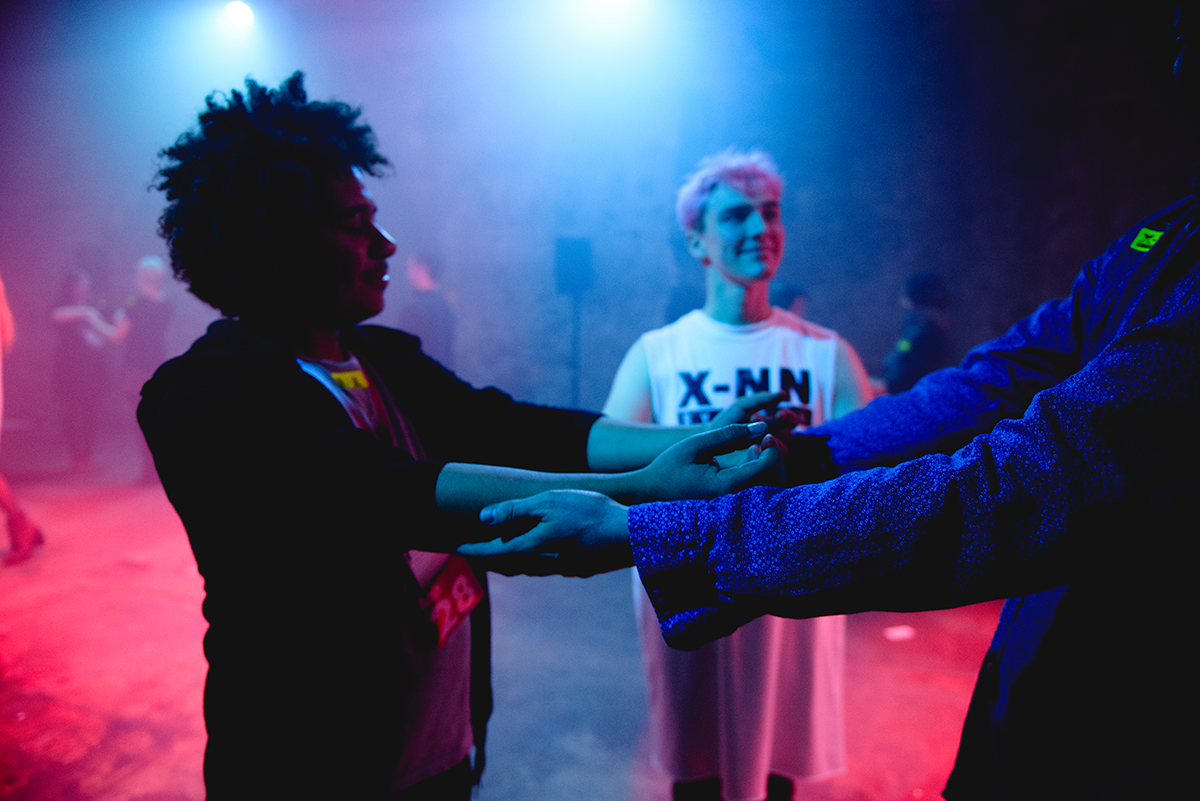 .
Testimonials about the XNN Systems Programme:
---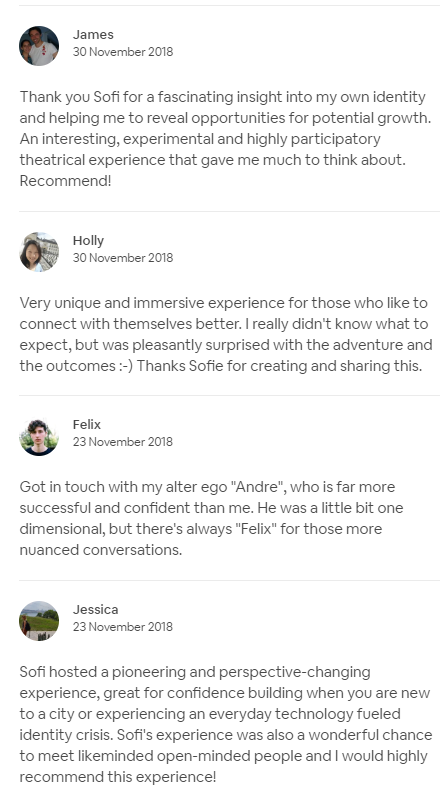 Reviews from Airbnb Experiences
Organiser of XNN Meet Market: Non-Verbal, Speed Meeting