Location
PRIMEYARC, Market Gates Shopping Centre
PRIMEYARC
Great Yarmouth
NR30
United Kingdom
Listen in closer to the sonic landscape of Great Yarmouth on a sound walk led by Bill Vine
About this event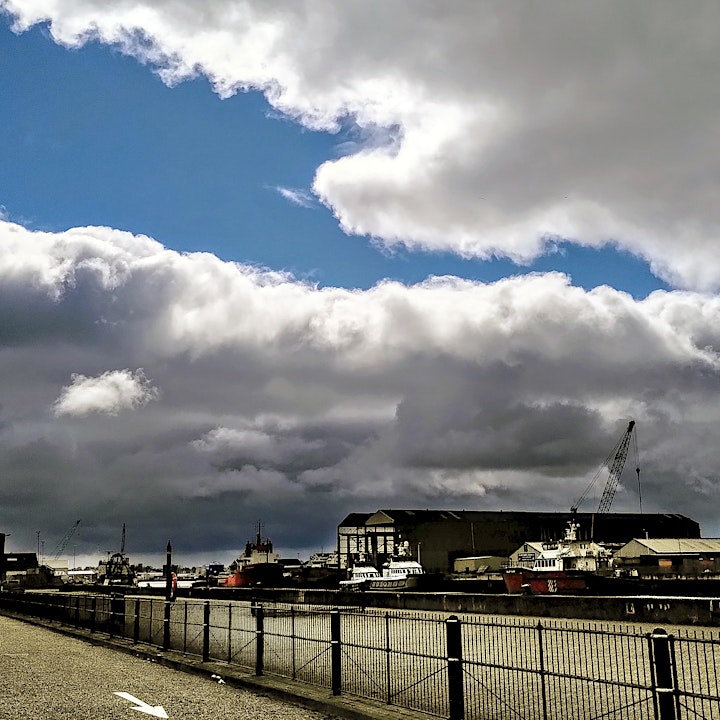 A unique opportunity to immerse yourself in and explore the sounds of a vibrant and diverse historic seaside town. No experience is necessary, participants just need to bring themselves.
The two walks will explore different areas in Great Yarmouth, allowing time for both meditative listening and an opportunity to learn more about the environment.
In the morning, Bill will guide you to explore trains, industrial and river sounds, and in the afternoon, tune into the pier, seaside and amusements.
To find out more about the artist, visit http://www.billvine.co.uk
PLEASE NOTE: This is the 10:30am walk, there is also a 1pm walk on the same day, see: https://www.eventbrite.co.uk/e/yarmouth-springs-eternal-sonic-landscapes-with-bill-vine-tickets-152359464259
All events in this series happen within the Yarmouth Springs Eternal Exhibition programme in May and June 2021.
The overall project is led by Genevieve Rudd in partnership with originalprojects;. All events are free thanks to project funding from Arts Council National Lottery Project Grants, Norfolk & Norwich Festival Creative Individuals Norfolk, East Anglia Art Fund, Norfolk County Council's Arts Project Fund and Better Together Norfolk.
--
COVID-19:
The venue capacity and group numbers have been capped as a COVID-19 control measure. You will be required to wear a face covering indoors at all times. DO NOT attend if you are experiencing COVID-19 symptoms, have had a positive test, or have been in contact with someone with COVID-19. NHS Track and Trace information will be collected at the entry door via a QR code or form
--
Accessibility:
Market Gates is an accessible space, the shopping centre is all on one level with various entrances. There are several disabled and parent and child spaces in the car park with lifts that bring you straight into the shopping centre. For more information, visit: www.marketgates-shopping.co.uk
PRIMEYARC venue will host all of the Yarmouth Springs Eternal events. It is on the 'Main Mall' level of the shopping centre, next to the lift and car park, with disabled and public toilets opposite the venue within the shopping centre. The entrance and venue floor is all on one level with no steps.