Description
*NOTE THESE ARE FREE TICKETS. REFUNDABLE ON ATTENDANCE.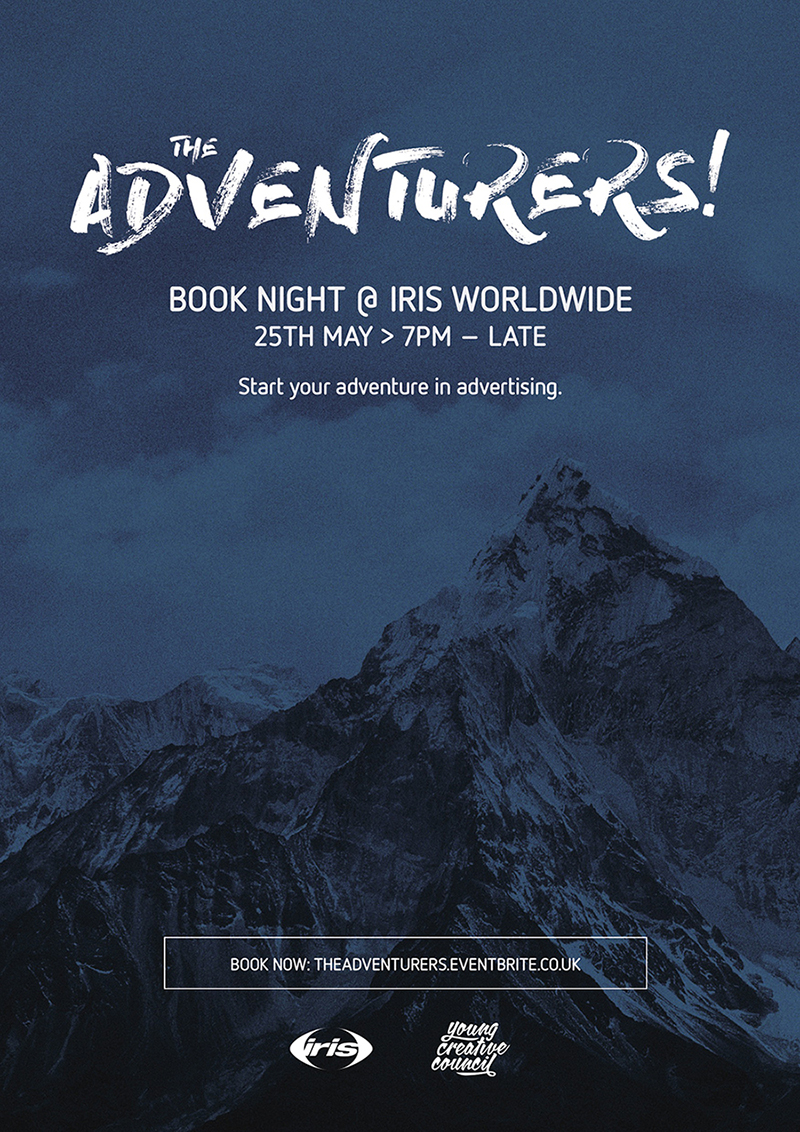 So you're looking for a job in advertising...but what about an adventure in advertising?
We know how it is…graduations looming and you're looking at getting those dates in the diary for placements, or perhaps you're planning an adventure this summer? Well the guys over at iris are offering you both – their new placement scheme The Adventurers, part of iris Potential is about to launch and they're looking for creative geniuses to join them and start their adventure in advertising.
So we've teamed up with iris for a book night on May 25 – where you'll get face time with some of the best creatives in the building. Giving you the chance to show off your best work, ask questions and get some great advice – not forgetting there will be free booze! And by the end of the night maybe you'll have even bagged yourselves a placement.
Interested? Book your tickets and join us from 7pm where you'll get 3 x 15 minute crits with at least 1 CD/ECD, 1 MW/Senior team and one other creative. Creative teams and solos welcome.