YCW LN: Beijing's World

Tuesday, 17 July 2018 from 18:30 to 20:30 (BST)
Event Details
with Lord Green of Hurstpierpoint, former Minister of State for Trade and Investment and Group Chairman of HSBC
Tuesday, July 17, 2018, 19:00
RUSI, 61 Whitehall, London, SW1A 2ET
[18:30] Doors Open [19:00] Event Begins
China is transforming the world. By the late 2020s, China is anticipated to overtake the US as the largest economy in the world, having already surpassed the US in PPP terms in 2014. Today, the Chinese economy has proven itself resilient but still faces a plethora of challenges which could derail its impressive growth.
From January to March 2018, China's GDP held steady at 6.8%, after Premier Li Keqiang announced an annual economic growth target of about 6.5% for 2018. However, as China shifts its growth model from export-led investment towards one driven by domestic consumption, rebalancing its economy effectively to avoid the middle-income trap and the Lewis turning point represents a crucial test. In addition, following changes in China's capital account liberalisation, FDI investment rules and foreign firms' market access, tackling domestic debt, pollution and poverty will be essential to achieve and sustain levels of growth seen thus far.
China's pervasive footprint on the world stage is also being increasingly felt by others, as regional and global rivals such as India and the US are beginning to respond to China's emerging (yet persuasive) alternative to the status quo of international economic governance. Notable examples of these include the creation of the Asian Infrastructure Investment Bank in 2016 and the Belt and Road Initiative.
YCW are delighted to host Lord Green in conversation.
---
About Lord Green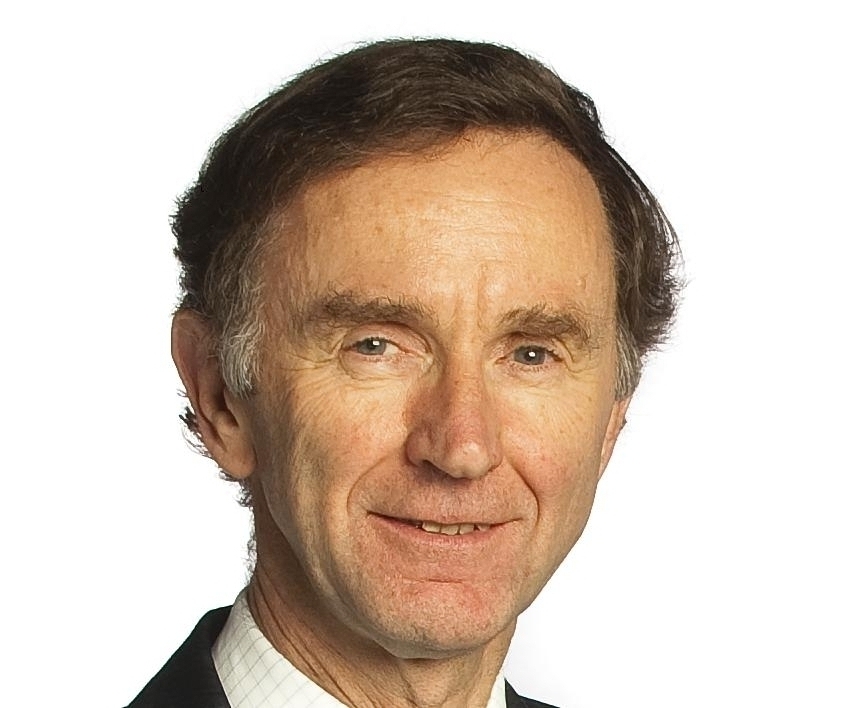 Stephen Green was educated at Lancing College, Sussex, and at Oxford University where he graduated in 1969 with a BA (First Class Honours) in Politics, Philosophy and Economics. He also obtained a Masters Degree in Political Science from the Massachusetts Institute of Technology in 1975.
 He was created a Life Peer in 2010 and was appointed Minister of State for Trade and Investment in January 2011. He retired from this position in December 2013.
 Lord Green began his career in 1970 with the British Government's Ministry of Overseas Development. In 1977, he joined management consultancy McKinsey & Co Inc., with whom he undertook assignments in Europe, North America and the Middle East.
 He then joined The Hongkong and Shanghai Banking Corporation in 1982. In 1998, he was appointed to the Board of HSBC Holdings plc as an Executive Director. He subsequently became Group Chief Executive in 2003 and Group Chairman in 2006. He retired from HSBC in December 2010.
 Lord Green was furthermore Chairman of the British Bankers' Association from 2006 to 2010. He also served as a Trustee of the British Museum and as a non-executive director of BASF until 2010.
 He is Chairman of the Natural History Museum, Chairman of Asia House and President of the Institute of Export.
 Stephen Green has written four books: Serving God? Serving Mammon? [1996]; Good Value, Choosing a Better Life in Business [2009]; Reluctant Meister – How Germany's Past is Shaping its European Future [2014]; and The European Identity – Historical and Cultural Realities We Cannot Deny [2015].
 Stephen Green is married with two daughters.
---
Address: Royal United Services Institute for Defence and Security Studies, 61 Whitehall, SW1A 2ET
When & Where

RUSI
61 Whitehall
SW1A 2ET London
United Kingdom


Tuesday, 17 July 2018 from 18:30 to 20:30 (BST)
Add to my calendar
Organiser
YCW is a dynamic group of China-focused young professionals. Through regular roundtables and talks with senior figures in the China academic, policy and business communities, it provides a chance for engaged individuals to interact and discuss the most pressing issues emerging from China today. It aims to build a global network, fostering the next generation of China thought-leaders