YCW LN: China in Jeopardy

Thursday, 14 June 2018 from 18:45 to 20:30 (BST)
Event Details
YCW LN: China in Jeopardy
with George Magnus, independent economist and commentator, and an Associate at the China Centre, Oxford University
Thursday, June 14, 2018, 7:00 pm
RUSI, 61 Whitehall, London SW1A 2ET
[6:45 pm] Doors Open [7:00 pm] Event Begins
The centralisation of power under President Xi Jinping is no secret. This has resulted in an increasingly confident China, both domestically and abroad. However, Xi's political direction and authoritarian philosophy is increasingly at loggerheads with the country's economic aspirations. At home the Chinese government is currently embarking upon a financial crackdown, notably by tightening regulations.
George Magnus explores this disconnect in his latest book, 'Red Flags: Why Xi Jinping's China is in Jeopardy', to be published in the Autumn. It examines how China may cope with Four Traps (debt, currency, demography and middle income), and with trade and Belt and Road challenges. The book examines China's confrontation with these conflicts, and argues it must overcome each in order to prosper. The book also investigates the potential for conflicts over trade, China's evolving relationship with Trump, and the country's attempt to win influence and control in Eurasia.
YCW London is delighted to host Magnus to discuss the upcoming release of his book, and to address some of the defining challenges facing the world's second largest economy.  
---
About George Magnus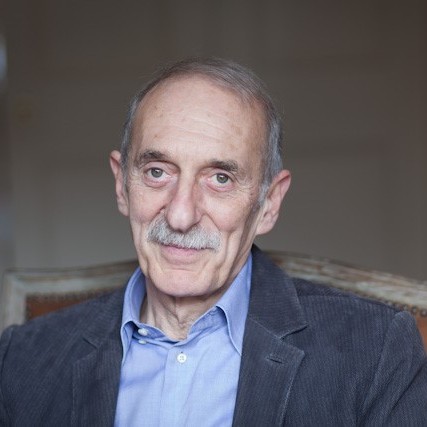 George Magnus is an independent economist and commentator, and an Associate at the China Centre, Oxford University.
He was the Chief Economist, and then Senior Economic Adviser at UBS Investment Bank from 1995-2012, during which time he served for four years as the Chair of the Investment Committee of the pension and life assurance fund. He then served until 2016 as an external senior adviser with clients of the investment bank.
He had previously worked as the Chief Economist at SG Warburg (1987-1995), and before that in a senior capacity before 'Big Bang' at Laurie Milbank/Chase Securities, and before that, Bank of America in London and San Francisco.
George received plaudits for identifying a 'Minsky Moment' in 2007 prior to the great financial crisis, and is closely followed nowadays for his insights and observations about the global economy. He writes and speaks often about China, which he has visited regularly since 1994, and opines regularly on demographic trends around the world, as well as on key issues nowadays such as Brexit, and the US and world economy. He is a regular contributor to the Financial Times, Prospect Magazine, BBC TV and radio, Bloomberg TV and other outlets. His written work and a blog can be found on his website at www.georgemagnus.com.
George's current book, Red Flags: why Xi Jinping's China is in Jeopardy will be published in 2018 by Yale University Press. His earlier books are The Age of Aging (2008), which investigated the effects of the unique experience of demographic change on the global economy; and Uprising: will emerging markets shape or shake the world economy? (2011)which examined the rise of China and other major emerging markets, and questioned controversially the widely accepted narrative that China was destined to rule the world.
---
When & Where

RUSI
61 Whitehall
SW1A 2ET London
United Kingdom


Thursday, 14 June 2018 from 18:45 to 20:30 (BST)
Add to my calendar
Organiser
YCW is a dynamic group of China-focused young professionals. Through regular roundtables and talks with senior figures in the China academic, policy and business communities, it provides a chance for engaged individuals to interact and discuss the most pressing issues emerging from China today. It aims to build a global network, fostering the next generation of China thought-leaders