YCW SHA - Witnessing Change in China since 1976 by Photojournalist Liu Heung Shing

Tuesday, July 23, 2013 from 7:15 PM to 9:00 PM (CST)
Event Details
Please join us for the next session of Young China Watchers in Shanghai with Pulitzer prize-winning photojournalist Liu Heung Shing (刘香成).
Witnessing Change in China since 1976: Behind the Camera with Liu Heung Shing
In his first talk for the upcoming launch of "China Dream, Thirty Years: Liu Heung Shing Photographs" <<中国梦,三十年>> at the China Art Museum, Shanghai (中华艺术宫), Liu Heung Shing (刘香成) will speak about his long and prolific career in photojournalism which has included a Pulitzer Prize for his coverage of the collapse of the Soviet Union and the 1989 Picture of the Year award for his coverage of China.
In particular, Liu will share a selection from his substantial canon of work and give a photographer's view on the course of constructing a visual narrative of the People's Republic of China in post-Mao China. Liu will also touch upon his role and perspective as the notable editor of "China: Portrait of a Country" (2008, Taschen), a tome of photographs spanning from 1949 to the present taken by 88 Chinese photographers, hailed by many as one of the best books on the "New China" ever published.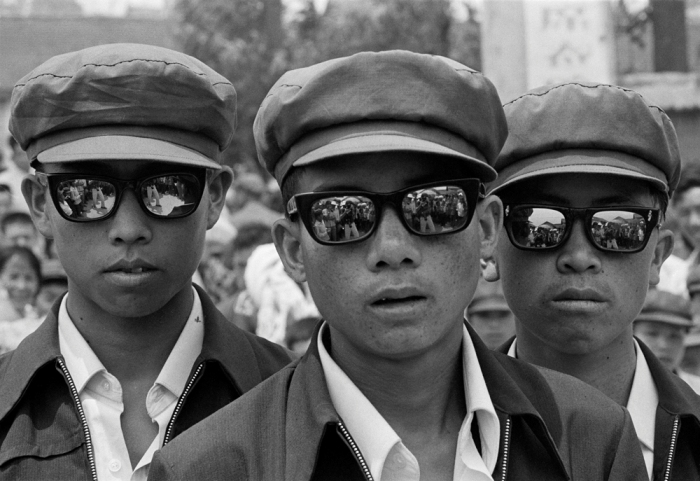 Liu Heung Shing is a former foreign correspondent and photojournalist. He first reported in China in 1976 after the the death of Mao Zedong, and helped open the Beijing bureau for Time magazine in 1978. Between 1979-93, Liu worked for Associated Press (AP) as a foreign correspondent based in Beijing, Los Angeles, New Delhi, Seoul and Moscow.
Liu has exhibited widely in China and internationally, as well as published "China After Mao" (1983, Penguin), "USSR: Collapse of an Empire" (1992, AP), "Shanghai: A History in Photographs 1842-Today" (2010, Penguin). In addition to his Pulitzer, Liu was named one of the 100 most influential figures in contemporary photography by ParisPhoto magazine in 2005. Born in 1951 in Hong Kong, Liu received his education in Fujian province and Hong Kong, eventually emigrating to the US where he studied at New York's Hunter College. He currently works and lives in Beijing.
Young China Watchers is a dynamic group of China-focused young professionals with branches in Beijing, Shanghai, Hong Kong and London. Through regular roundtables and talks with senior figures in the China policy and business communities, it provides a chance for engaged individuals to interact and discuss the most pressing issues emerging from China today. It aims to build a global network, fostering the next generation of China thought-leaders.
This event is also co-sponsored with the Hopkins China Forum, organized by The Johns Hopkins University and its affiliated alumni associations worldwide. 
Doors open at 19:00. We encourage you to RSVP early.
Thank you,
Sue Anne Tay, Head of YCW Shanghai
If you have any questions about the event or YCW, you can reach us at info@youngchinawatchers.com
When & Where

Wooden Box, Shanghai
9 Qinghai Lu, near Nanjing Xi Lu
Jing'an, Shanghai 200040
China

Tuesday, July 23, 2013 from 7:15 PM to 9:00 PM (CST)
Add to my calendar
Organizer
YCW is a dynamic group of China-focused young professionals. Through regular roundtables and talks with senior figures in the China academic, policy and business communities, it provides a chance for engaged individuals to interact and discuss the most pressing issues emerging from China today. It aims to build a global network, fostering the next generation of China thought-leaders