Sales Have Ended
Registrations are closed
Unfortunately general sales have ended but please email tori@torijeffers.com to see if there is still space!
Sales Have Ended
Registrations are closed
Unfortunately general sales have ended but please email tori@torijeffers.com to see if there is still space!
A year-long programme for conservation leaders. Find solutions to real challenges and develop your leadership skills and network.
About this event
Are you a conservation leader and want to take your leadership to the next level? This year-long interactive group-coaching programme will support you to meet and work with peers and qualified coach to further develop your leadership approach, whilst finding solutions to the real challenges you face.
What can you expect:
A year long development programme aimed specifically at conservation and environmental leaders looking at a number of key themes including:
- Leadership styles and approaches
- Adaptive leadership tools
- Your strength, values and behaviours as a leader
- Work-place wellbeing and work-life balance
- Sessions take place every two months via zoom
- Sessions last 2 hours
- Meetings will be with the same group each time - allowing you to develop trust
- Chance to build a support network which will likely last beyond the lifetime of the programme
- Receive useful resources and reflection points between sessions
- Find solutions to your real-world challenges to help you move forwards more effectively
See my website for more details on the benefits of group coaching vs 1:1 coaching
Results:
Research shows a typical coaching engagement has the following results:
- 80% of people who receive coaching report increased self-confidence.
- Over 70% benefit from improved work performance, relationships, and more effective communication skills.
- 86% of companies report that they recouped their investment on coaching and more (source: ICF 2009).
Who:
- Conservation and environmental leaders
- Max 6 people per group to allow everyone time to share their challenges
When:
- Starting in October. Dates and times will be confirmed when the group is full, via a doodle poll.
- 2 hours per session
How to confirm your place:
Select the ticket you prefer through Eventbrite and I will send you a form to complete. Places are limited and your place will not be confirmed until a deposit has been received. My refund policy will be provided with the form.
Who am I and why can I help?
I bring ~13 yrs experience in the not-for-profit sector leading people and projects . I know the challenges of managing multiple projects and multiple, multi-cultural teams across multiple timezones. I understand the intensity of the workload and the toll this takes on your work-life balance and the limited time you have to dedicate to self-improvement and team development. This session will be a safe space to take stock and reflect in order to move forwards more effectively.
I'm also a Kinship Conservation Fellow, so I am really passionate about ensuring that we are having our biggest impact as a sector and I'd like to help you have a bigger impact in your role as a leader.
I now support other conservation professionals to be the best version of themselves, to be better leaders and to have a bigger impact through their work. I do this through 1:1 and group coaching, and interactive development and coaching programmes.
What others say:
"Tori has created a safe space for a group of early career academics to reflect on how to navigate the stresses of academia and learn more about ourselves to be able to identify areas of our personalities and habits that we have developed over time that cause stress and a sense of being overwhelmed. As a group, we have shared tips and ideas on new habits that we would like to foster to reduce stress, while still delivering high quality work. So far it's been very useful!"
Please note:
These will be a cameras on, mic on, interactive sessions. All participants are asked to keep discussions confidential so that everyone is able to share freely and explore challenges or ideas that are surfacing in their work, in a safe coaching environment. Please arrive on time.
For more details about me, see my website: https://torijeffers.com/
By signing up you will be added to my mailing list - you can opt out at any time.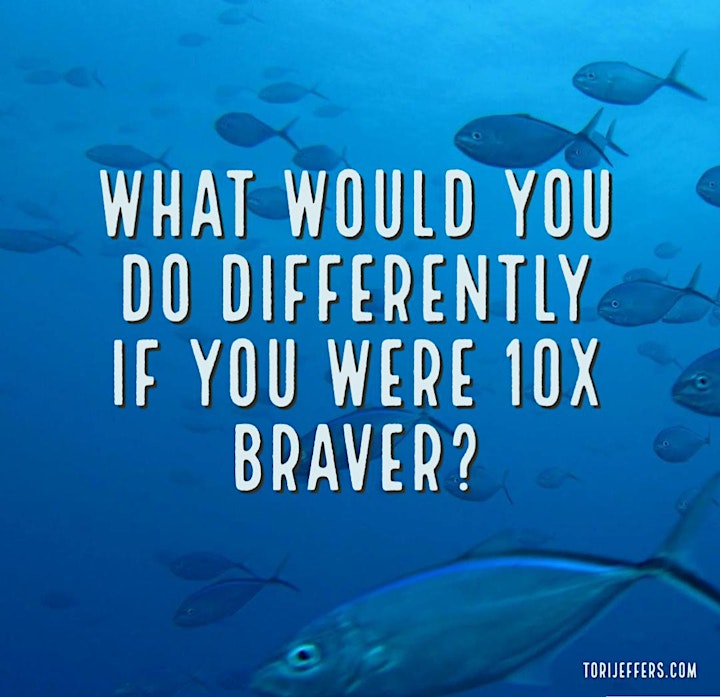 Organiser of Year-Long Group Coaching & Development Programme for Conservation Leaders