Refocus, Reset, Refresh - Join diverse leaders from around the globe diving deep in a structured flowing interactive conversation about you!
About this event
Re-set your sights on the attitudes, perspectives and practices that will serve you and your organisations mission for 2021. Re-energise yourself and explore what it is that will propel you and possibly your team to realise your potential for 2021.
Before the winter break fades fast into memory, put aside 90 minutes that will guarantee you the inspiration, the insight and the guiding light to make your 2021 start truly feel like you are realising your potential.
No one expects miracles but there is always a better way to be, to think, to do what we do and to feel what we will feel. With top-notch, friendly and professional facilitators, enjoy a powerful and creative experience that combines human warmth and wisdom with leading edge processes (includes OST - open source technology & 1-2-4-All formats).
Format
Conversations and themes flow in and out of quiet reflection and sharing in more intimate break-out groups through to sharing with the main plenary or 'Circle' as we like to call the non-hierarchical spaces we create.
'Observer-only' names on your Zoom box window is welcomed for those who would prefer to listen and learn only, rather than to be fully active participants. Chat box communication and opportunities to verbally share with the full 'Circle' makes RealiseYourPotential's Leaders Circles a liberating breath of fresh zoom air.
You will have the opportunity to explore the what, the whys and the why nots to the critical questions that face us all as we begin 2021.
Gift yourself a powerful tonic to whatever issue or challenge you care to bring.
Time & Duration
Duration 90 mins
9:00AM PST | 1:00PM SET | 5:00PM GMT | 6:00PM CET | 7:00PM Middle East
Please email either Daniel, Sven or Ilse to advise if you are likely to join late or have any special needs/requests.
sven@eyesup.eu
ilse@truenorthconsulting.eu
Open your calendar and set a reminder if you'll need one.
Looking forward to seeing you soon.
Tickets
The tickets are 'donation' which means you can pay as little or as much as you like. We didn't wish to make it a formal fee or fixed ticket in order to allow for anyone to join if they don't have spare money. 10% of the proceeds go to charity - the rest goes towards continuing the work we are doing - supporting leaders and teams - and keeping free Circles alive and well alongside the paid services that we naturally offer.
p.s.If you can't make the time for our Year Start Super-Circle, please look out for other Circles organised by Realise Your Potential and Circle Central. Just scroll down the page.
p.p.s. feel free to join 5 mins before we start to check that your audio and visuals are working fine and that you have a drink and are comfortable in your surroundings
CHECKOUT OUR OTHER CIRCLES BY CLICKING HERE AND SCROLLING DOWN
Your Hosts...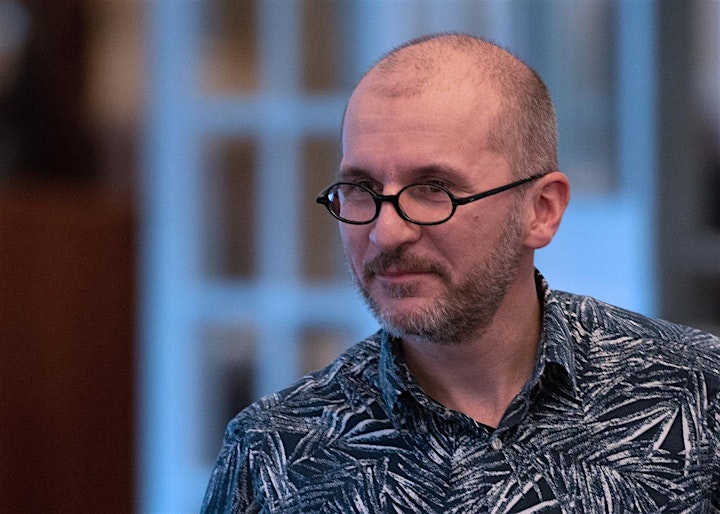 Founder of Eyes Up Training Limited, Sven Lauch is an Emotional Logic coach based in Plymouth, England.
Systematically indoctrinated as a child in East Germany, Sven's life changed at the age of 15 when the Berlin Wall fell.
Today, he passes on the skills that helped him break through limiting beliefs, unlock mental blocks, and find emotional freedom. Eyes Up Training Limited provides emotional intelligence training and coaching to help organisations and leaders navigate change and transform their workforce.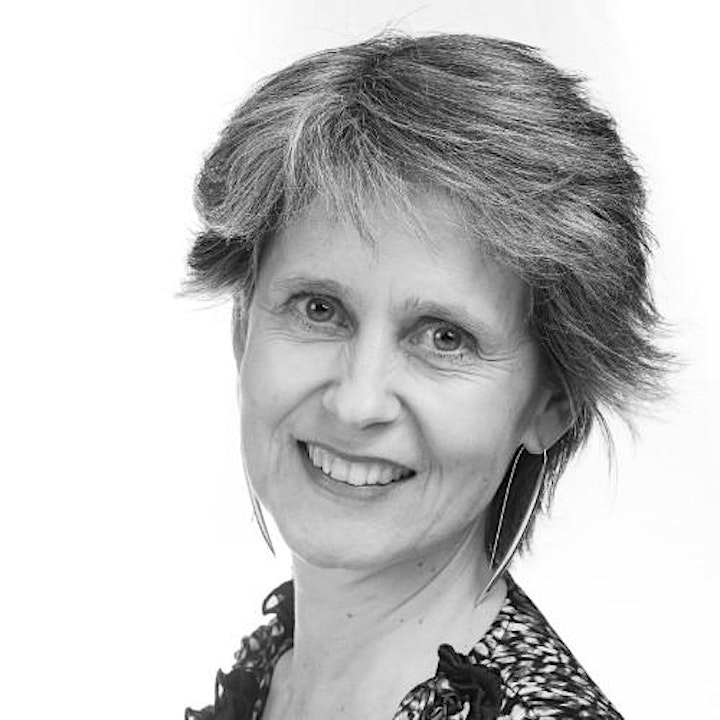 Ilse Noppen is a senior certified executive and leadership coach, facilitator and consultant with seven years of coaching experience working with leaders, newly appointed managers as well as with entrepreneurs.
In her work, she uses a strengths-based approach, creating an open learning environment where clients can uncover their uniqueness and find ways to harness their learning effectively in both their personal and professional lives. Her interventions are practice-based and encompass positive psychology, thinking and learning styles and cultural orientation.
Areas in which Ilse coaches individuals and teams include: mental fitness, authentic leadership, career transition and career management, talent management, communication, women leadership, cultural intelligence, self awareness and self management, increasing effectiveness as leaders, navigating through cultural and business changes.
Prior to focusing on Executive and leadership coaching, Ilse built up a strong experience in executive search, recruitment and assessment centers for a wide variety of (international) positions in both the private and public sector.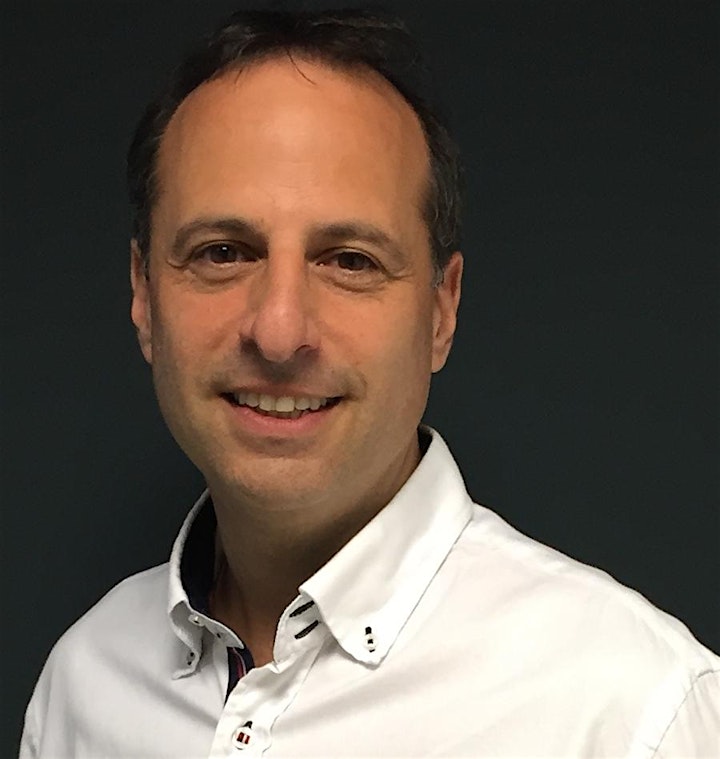 Daniel Yehuda Frohwein is an accredited Business & Leadership Coach (ABLC/EMCC), and the founder of RealiseYourPotential.com – a collective of professional coaches, psychologists and consultants who share a purpose-driven desire to profitably serve clients, whilst creating a safer, stronger, kinder society.
With 25 years experience leading companies and teams, Daniel Yehuda brings a creative, entrepreneurial and human touch to the challenging times we face as leaders of our organisations, teams, and in our lives.
Daniel Yehuda is a pioneer in Leaders Circles since launching 'Frontline Leaders Support' (amongst many others) to leaders worldwide during 2020. He shines brightest when facilitating & coaching Teams & Leaders around the fields of Leadership, Alignment, Communications, Culture, Diversity & Inclusion, Wellbeing, Harmony, Performance & Change.
Daniel Yehuda brings a blend of organisational and personal psychology, to the process of integrating four key business and leadership quadrants 1) Leadership & Legacy 2) Strategy & Innovation 3) Teamship & Performance 4) Emotional Balance & Wellbeing.
Organiser of Year Start Super-Circle
Circle Central is the digital home to a growing and colourful range of virtual leaders circles.
We are a collective of leadership coaches, communications and engagement specialists from diverse backgrounds based primarily in Europe and with plenty of trusted peers and associates across the globe.
The informal leaders circles have a flow and structure that allows for time to reflect and to go deeper in break-out rooms after the initial 20 minutes of setting the stage and general sharing from participating leaders.
Our topics and themes are of the moment and usually challenging the status quo. Our focus is on the part we as leaders play in leading change and the ways we can better harness and realise our potential for good and the potential of those we lead.
We believe that business with its single focus on bottom line profits is an inadequate model for the needs of our ever-changing 21st Century. Profitable businesses require a strong organisational culture that supports the values and needs of employees, suppliers and the communities we are a part of.
Whilst we live in an ever-more digital world, the one unchanging element of our evolving society is us!
Our attention goes to the human element, the psychology, the beliefs, the values, the practices and the critical role we play.
Our responsibility as leaders demands of us to work on improving ourselves - inner-leadership and self-development is essential if we are to succeed in changing organisations and business for the better of us all.
We are here to support leaders impact on results and productivity and we place leadership at centre-stage to integrate strategy, innovation, teamship and wellbeing.
The last word is Trust. Without trust, trusting others, trusting ourselves, trusting that new frontiers and new opportunities requires risk, we can not overcome the challenges ahead.
And for trust to be established, leaders need to create and protect an organisational culture with the checks and balances, the knowledge and the best practices that allow people to feel safe to be bold and to share their ideas.