Description
YES Group – Welcome to Our Personal Development Community!
The international movement is now in Birmingham, West Midlands. Our monthly events (last Tuesday of the month) provide an abundance of motivation, strategies, and confidence to strive for your best in life and business!
Personal Development is About:
Discovering and living by your values

Striving for your goals and dreams efficiently

Being the best version of yourself

Building confidence and resilience

Striving for fulfillment in all aspects of life

And more!
In the YES Group You Can:
Accelerate personal development

Learn from internationally renowned speakers

Develop self-motivation and vision

Network and meet like-minded people
What is Yes Group?
YES Group West Midlands has been instrumental in helping to create the biggest ever revolution in personal development to hit the West Midlands region and we're back in the great city of Birmingham with two more incredible inspirational speakers on Tuesday 28th May 2019. We're part of YES Group worldwide which was established 25 years ago in London by Karl Pearsall and since then it's experienced huge success with regular monthly events across the country.
YES Group has a reputation for creating fantastic events with some of the best motivational and inspirational speakers available from the UK and overseas. We'll be continuing with that tradition with Yes Group West Midlands on the last Tuesday of each month, at our venue The Studio on the historic Cannon Street in the heart of Birmingham city center, near New Street Station.
YES Group 28th May 2019
We are again honoured to have TWO TOP Speakers: Join Michelle Mills-Porter a human behaviour and communication specialist and Jay Allen a 2 x Global Entrepreneur Big Impact to Business award winner, listed on the UK Clear Business Thinking POWER 100.
Speakers 1: Michelle Mills-Porter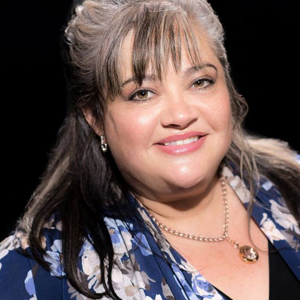 Michelle Mills-Porter is a human behaviour and communication specialist who was led on this path in the most unlikely of scenarios.
Caught in the middle of the biggest natural disaster in our living history, Michelle discovered something incredible.
In the face of adversity, she saw what is at the core of humanity.
She uncovered the truth behind motivation and successful collaboration.
In this talk, Michelle will take you right to the heart of the Boxing Day tsunami and show you how what she learned can enable you to realise your inner potential.
It's time to unleash your magnificence!
Speakers 2: Jay Allen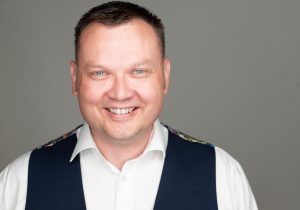 Initially qualifying as a social worker. I went on to serve my Queen and country within the British Army for over 12 years. Qualifying as an Advanced Trauma Medic, Neclear Biological and Chemical Warfare Medic and Pre-Deployment Training Officer.
I was stationed both within the UK and across Europe and frequently deployed on overseas operations (including but not restricted to Northern Ireland, The Gulf, Bosnia, Kosovo, East Timor & Sierra Lione) operating on the 'front-line' with specialist rapid deployment regiment.
Prior to leaving the Armed Forces in 2003, I was the Senior Pre-Deployment Medic for the Rapid Reaction Joint Nuclear, Biological, Chemical Warfare Regiment (During the period of 'Weapos of mass destruction' Saga!).
However, a series of 'incidents', eventually resulted in a diagnosis of Post-Traumatic Stress Disorder (PTSD) which saw me Medical Discharged in 2003.
Having worked with both public sector, and PLC, as well as Micro and across the SME market. Jay's no-nonsense understanding of business success strategies have been fundamental in his own success, and a significant influence in many others.
Jay is currently listed on the UK Power 100 (Smith and Williamson) as one of their top 100 recognised business influencers in the UK.
Your Hosts for the evening
Shukeel Chohan
Shukeel has lived in Birmingham for over 40 years and moved here from Manchester as a young boy with his family.
He's deeply passionate about personal development and is committed to putting Birmingham and the West Midlands region on the map as a global centre of excellence.
Warren Knight
Warren recently became a proud father again at 48 and has a passion for moonwalking onstage.
He has 50,000 bees, four chickens and recently moved to the West Midlands to help individuals embrace personal development to have a mindset shift on the use of technology in pursuits of true digital leadership to embrace the future of work.