Description
AGM and Celebration of Young People's Achievements
---
---
AGM - 6.00pm-7.00pm
For those of you attending the Annual General Meeting this will now be held in the:
WEST STREET MEETING ROOM
This is just off the High Street on the top corner of West Street.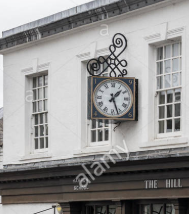 ---
---
Celebration of Young People's Achievements
If you are attending the Celebration AWARDS Event only this will be held from 7.00pm-8.45pm in:
THE RYAN THEATRE
Yew Walk, Harrow HA1 3EJ (this can be accessed via West Street almost opposite the Castle Pub)
https://www.google.co.uk/maps/place/Yew+Walk,+Harrow+HA1+3EJ/@51.5733021,-0.3419533,17z/data=!3m1!4b1!4m5!3m4!1s0x4876130dd0fac423:0x194bb67ff8ae6e3c!8m2!3d51.5731856!4d-0.3396856
*PLEASE note there will be no access to the Theatre before 6.30pm so it is advisable not to turn up earlier than that.
---
Parking.
Parking is a challenge - you might find parking in the roads around the theatre, which is near to the Castle pub or on the high Street itself. YOU cannot park at the Theatre.
Alternative, parking is available in Garlands Lane Car Park (located at HA1 3GF), but it will be a bit of a trek to make your way to the theatre.
Transport
The nearest London Underground and mainline train station is Harrow on the Hill (Metropolitan and Chiltern Lines). If you wish to walk from the station (ten minutes uphill), take the left exit after passing through the ticket barriers.
At the end of the service road, turn left again, then take the first right up Grove Hill to reach the School.