| | |
| --- | --- |
| Yin yoga journey on the beach- Brighton - Sat / Sun | |
Event Details
*Yin yoga journey  * or Drop-in sauna journey*

Starts 5pm ends 7.30pm - July Sat 20, Sun 28 and August Sat 24 or 31.
Join us on a journey at the unique Yellowave beach studio looking out the sea. This restorative-style yin yoga journey is open to all body types and fitness.
Here you can choose 2 types of tickets, Drop-in sauna journey 2-4.30pm or the Yin yoga journey 5-7.30pm.

Or you can join our full event with additional yin yoga session and sound bath at our main page www.WaistDeep.Eventbrite.com or Airbnb Experience 

https://abnb.me/RtBRCv1glY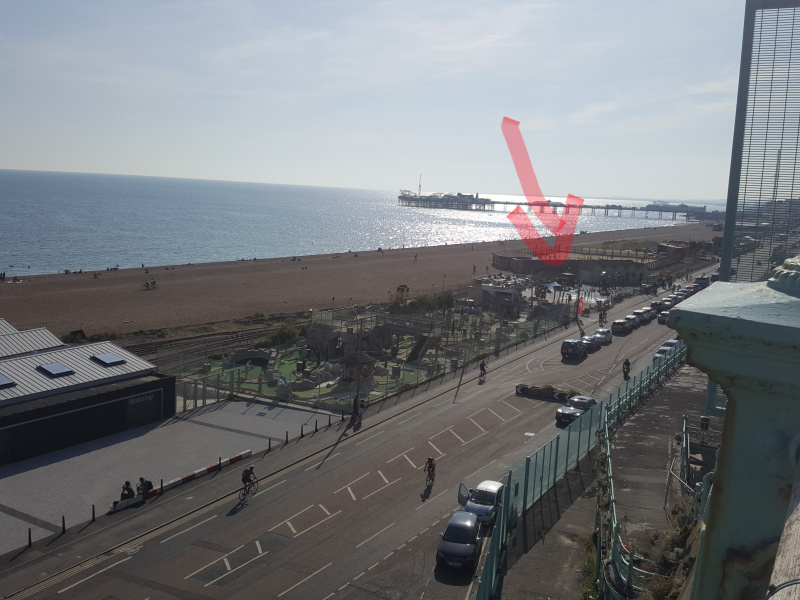 Good to know
Yin yoga has restorative and meditative elements to it and is practiced by all types of bodies. It's on the floor whilst you are cuddled by pillows blankets and plenty of body support. It helps release water tension in the fascia by creating controlled compresion of the joints and stimulating specific channels of communication according to Chinese Medicine.This activity will send you back home or to your hotel walking on clouds. So is importamt that you plan a relaxing transition after 7.30pm when we finish, as well as a tarnquil afternoon. It is recommended to avoid alcohol, coffee, teas and sugarish treats 24-48 hrs before hand. Also try to have a hearty early breakfast on the day and drink at least 2 liters of water by 1pm.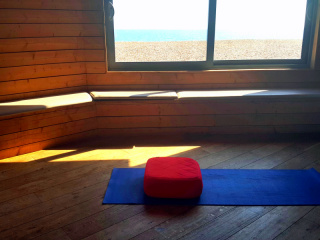 Did I mention you will also experience a mini sound bath? And you can even have the Tibetan bowl sung over your back!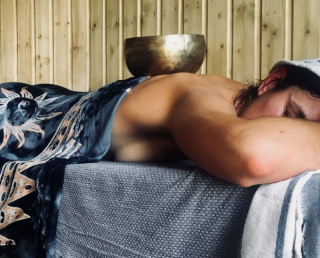 Facilitators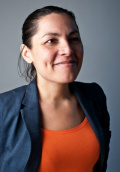 Paola, retreat leader - promoting wellbeing since 2013, Paola's fun open level yoga classes offer strengthening & restorative flows. Also passioante about the health benefits of being in open water she has explored fjords, rivers, waterfalls and many seas. She is certified in Yin, Hatha and Hot Yoga, Meditation, Anatomy and Meridian tracing.

Beachbox Sauna, is an unique venue set up on the beach providing wood fired sauna, refreshments, showers and sitting area. Its lead facilitator is trainned with Eastern European masters in the old tradition of restoring the body's through Whisking (moving the sauna's hot air with a bouquet of herbs and specially selected leaves). Body scrubs optional on the day (payment directly to venue).
Yellowave is a beach club with beach volleyball, kids playground area, cafe and the studio where we will practice yoga looking out into the ocean.
Questions?
WhatsApp 07894460899
Instagram.com/waistdeep_UK
paola@cityyogi.co.uk
 Guest Wellbeing Professionals

Gemma Durban, is specialised in Chakra and Reiki energy work, once a professional Psychologist for children, she found her bliss with Energy Healing. She attended a 3 year programme on Barbara Brennan method and continued learning other healing modalities afterwards. Gemma will be able to offer tips on crystals, meditation and in creating your own healing programme using different techniques such as Zhineng Qigong to help balance our bodies and bio-energy.

When & Where

Meet at Yellowave
299 Madeira Drive
BN2 1EN Brighton
United Kingdom


Organiser
Waist Deep exists to bring you back to a natural state of presence to restore the body. We do this through the water element: sweat, sauna, open water swimming (or just dipping) yin yoga. Paola has been promoting wellbeing since 2013 with meditation and relaxing yet energising yoga classes. Originally from a corporate career she understands the importance of balance and how to get it. She has been practicing yoga since 1999.