Give your mind a break, reset your nervoussystem and soften in the body & heart with this weekly yin practice from the comfort of your home
About this event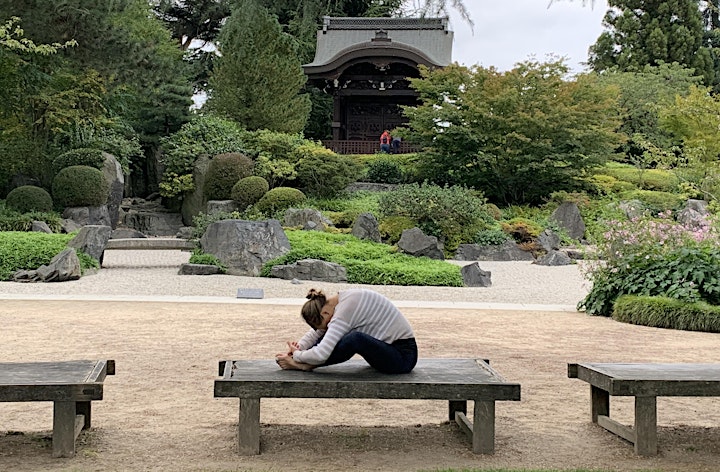 The practice soothes busy minds, targets tight and congested areas in the body, and invites you to dive into an interesting, sensational journey within!
YIN YOGA is a calm and passive yoga form that targets the connective tissues (fascia) and joints through long held poses, seated or lying on the floor for 3-5 mins. The poses stress the tissues, especially areas that are tight, tense, blocked or stagnated from energy. Vital life force, Qi, is stimulated to increase its flow and release blockages, both physical as well as mental-emotional, meanwhile the fascia will get hydrated from within and the nervous system soothed, leaving you in a peaceful and calm state of mind after the practice. The nature of the practice invites a mindful attitude and fosters qualities such as patience, resilience, compassion and stillness.
No previous experience required. Only a willingness and openness is required to slow down the pace, sense the body and hold space for your self with the gentle guidance from the teacher.
This event is a donationsbased event. Feel free to contribute with any amount that resonates with you.
Welcome to unwind and cultivate mindfulness meanwhile at the same your connective tissues, joints and skeleton get exercised in a yin-way.
Peace, peace, peace
Jenni
Spiritbird Yogi
Contact: jenni.enigk@hotmail.com