Experience calm and reflection through Yin Yoga & healing Sound Bath
About this event
Experience calm and meditative inner and outer worlds through Yin yoga on a sound journey, bathing in the vibrating tones of different frequencies created by various sacred sound instruments. This includes the Moon Gong, Crystal Bowls, Singing Bowls, Rain Stick and Koshi Chimes.
Expect little movement, deep stretching and long holds to get into those tight areas. We'll move slowly and intuitively into various poses, where you'll receive gentle guidance throughout the session. We will then invite you to lie down, relaxed and at peace on your mat to receive a sound bath of beautiful instruments.
This should be "me" time within your thoughts - and is a great way to meditate. It also trains the mind to be comfortable with the uncomfortable until it passes. Yin and Sound combined is like taking yourself to a mini retreat, a perfect antidote to the busy modern life.
Suitable for all levels, though please do let us know if you are pregnant or have a heart condition. Useful for relieving stress and pain, and improving sleep. Calm your mind and stretch your body. Cosy clothes, blankets, pillows and eye masks encouraged.
Lorena completed her training in Ashtanga Vinyasa in 2015. She teaches a wide range of yoga classes, for pregnancy, healing, relaxation and wellbeing. She has qualified in Reiki I, II and Master levels. Lorena studied Sound Therapy with Anne Malone and Gong Training with Don Conreaux and Vikrampal Singh. Lorena met Yasmin from Grace & Gravity Studio during yoga training.
After the workshop we will enjoy a replenishing and delicious lunch together from the Coppa specials menu, as well as a relaxing Trip CBD cocktail from the bar.
Please email us on booking to alert us to any food allergies, thank you.
Why not treat yourself to a night away and book a room.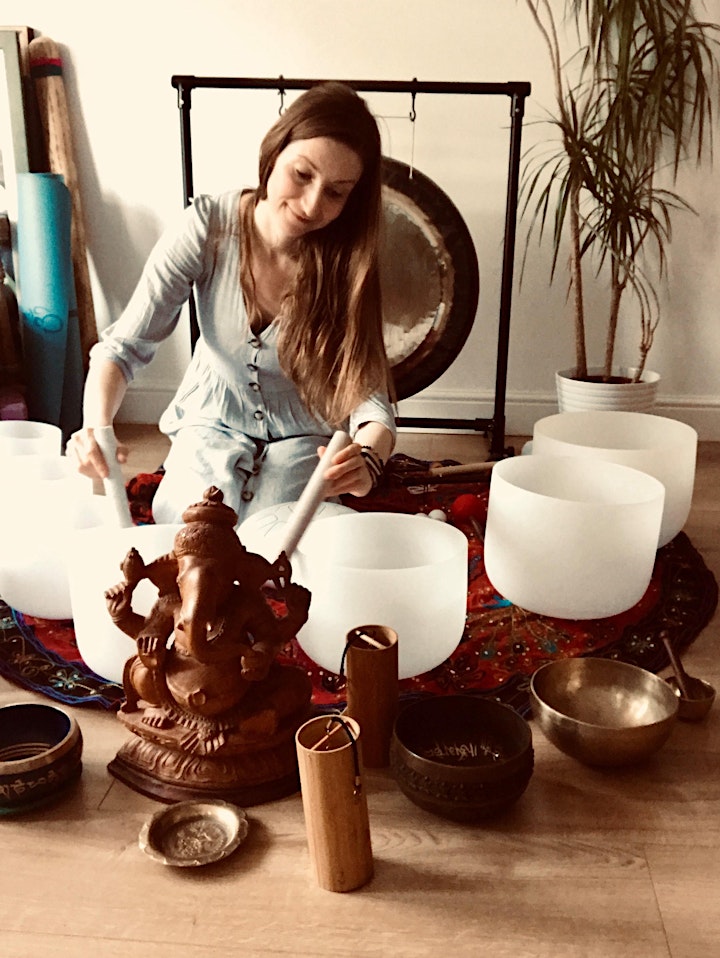 Organiser of Yin Yoga & Sound Bath
Coppa Club is a laid back place to be used for whatever you need. All day, every day. We first opened our doors back in 2015 in the Berkshire countryside village of Sonning-on-Thames, where we set out to create a venue which offered something for everyone, a local hang-out and a community space.
For years, only members' clubs have offered space for guests to stay all day and transition from work to play, but we aim to change all that. We're relaxed, welcoming and informal, our bars serve great wines and cocktails, our lounge areas are comfy with sofas to relax in and plenty of Wi-Fi and plug sockets, perfect for meetings or just for settling in with your laptop.
Our menu focuses on thoughtful, unfussy, European food from small plates and snacks to grilled mains, sourdough pizzas and healthy salads.
Since 2015, we have opened seven Coppa Club venues across London and surrounding counties; Sonning-on-Thames, Tower Bridge, Henley-on-Thames, Streatley-on-Thames, Maidenhead, Brighton and Cobham Village. Keep an eye out for more openings in the future.