Description
Inspirational Illustration Talks
Yo Illo Talks presents — Hand Lettering
Yo Illo are proud to announce details of the latest event in their ongoing series of inspiring talks. The theme of this talk is Hand Lettering.
Letters are big business right now. There's a huge appetite for bespoke lettering and calligraphy; whether it's Seb Lester's hypnotising Instagram timelapses, the brush fonts favoured by bloggers, or the hipster resurgence of sign-writing.
So, when an art director asks for hand lettering, what do we do? Is it simply a case of developing a handwriting style? Or do we need to learn the skills of calligraphy and type design?
We have invited two illustrators whose portfolio embraces lettering. We ask them to talk about the skills they have honed, how they have developed their own style of lettering and how they approach client work.

This free event is open to all illustrators — whether you're a professional, a student or keen enthusiast — as well as art directors, designers, fine artists, typographers, textile designers or anyone who wants to get more involved in the illustration scene. We're a friendly bunch, and we always love meeting new people, so feel free to come along — even if you're by yourself and you don't know anybody, we'll make you feel welcome!

The speakers
Yo Illo are delighted to be hosting two speakers, whose different styles and approaches allow us to understand different aspects of crafts in illustration and to inspire illustrators to develop their own practice.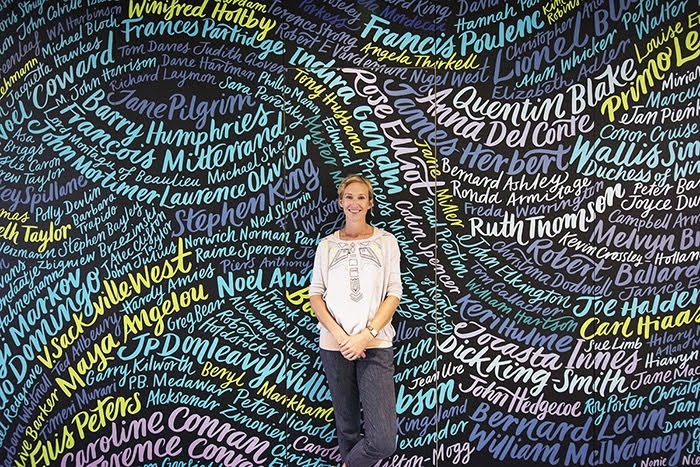 Kate Forrester is a freelance illustrator specialising in hand-drawn lettering and illustrated designs for packaging, publishing, advertising and other commercial applications. Having graduated from Brighton University in 2005 she has since worked for an extensive range of international clients, combining her detailed, organic illustrations with words in a diverse range of projects, adorning hundreds of book covers, several HGVs, a handful of chocolate bars and a billboard or two!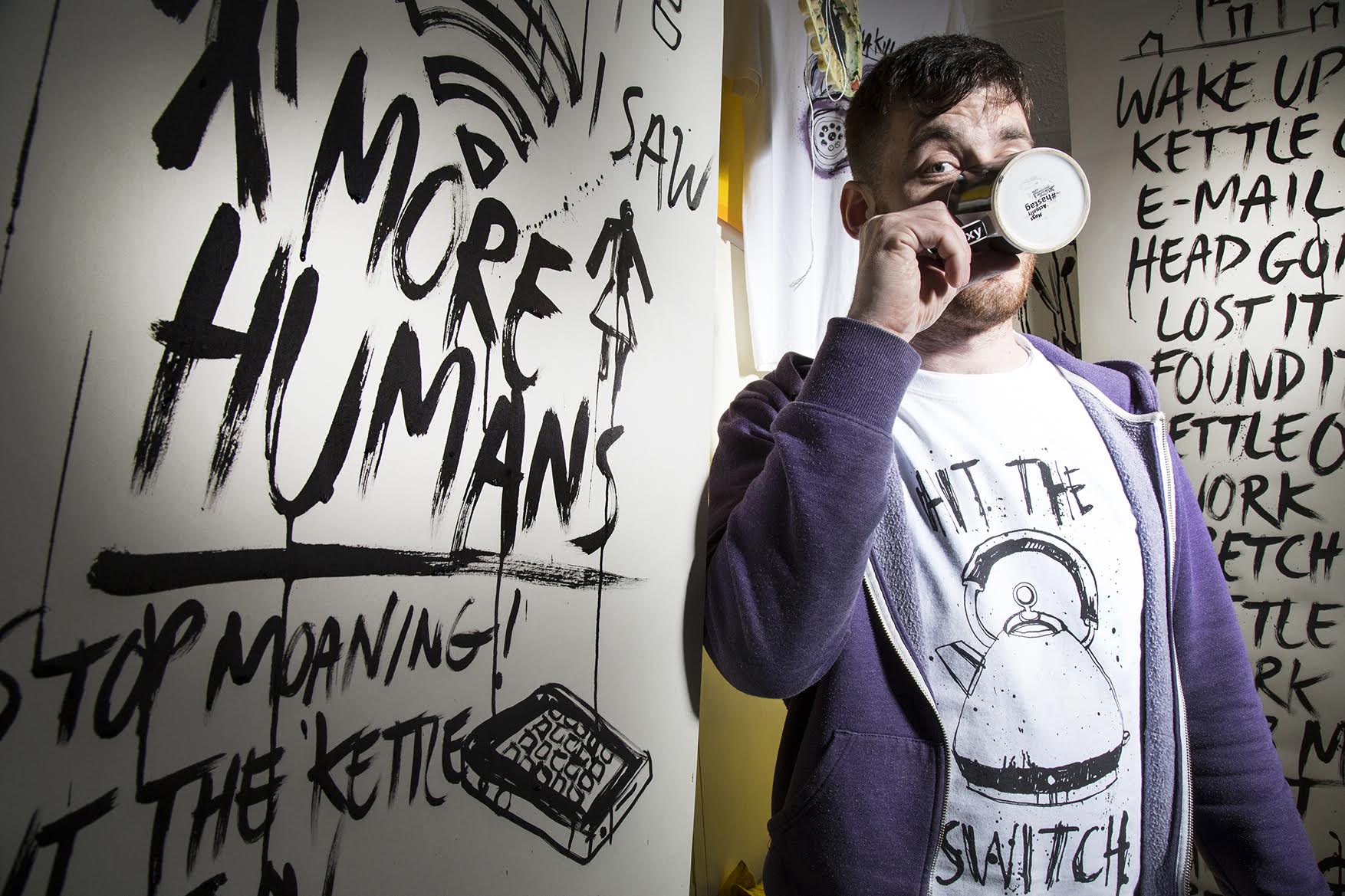 Ben Tallon is an illustrator, lettering specialist, author of Champagne and Wax Crayons and host of Arrest All Mimics, the original thinking and creative innovation podcast.
Working with Channel 4, The Guardian, WWE, The Premier League and EMI among others, his organic, energetic inky style of illustration led to Tallon Type, his brand of hand painted and drawn lettering.

The pub
After the Talks, we will be moving around the corner to The Owl and Pussycat, to continue the evening with our audience and guest speakers, and anyone else joining our regular Yo Illo meetup.
The evening's schedule
6:30pm – Doors open. Help yourself to a drink and a slice of pizza!
7:00pm – Welcome & Introduction to first Talk
7:10pm – TALK 1 — Kate Forrester, followed by Q&A
7:50pm – Short break
8:00pm – Introduction to second Talk
8.05pm – TALK 2 — Ben Tallon, followed by Q&A
8:45pm – Close
9:00pm – Move to the pub (The Owl and Pussycat). Also open to non-ticket-holders.
Feedback from previous Yo Illo Talks
"I really enjoyed my experience and learned a lot during the talk, the atmosphere was really nice and everything was positive, so carry on doing the same things!"
"Just such a lovely atmosphere with lovely people. Very insightful and inspiring. I look forward to all future events!"
"I loved the location, speakers and how it's run. I've been twice and both have been an absolute joy."
"Inspiring, educational and fun event with [Yo Illo] last night. Well done team, very much looking forward to the next one."
"The talk was really well run, organised and executed. I'll defintely want to attend again! Thank you!"

Who's behind the event?

Yo Illo is a monthly illustrators' meetup in both London and Berlin. It was created in 2011 by Rob Barrett as a way to help get illustrators away from their desks and to meet each other in the real world. Since then, Willa Gebbie and has joined the team, helping to organise special events (including these Talks!) and starting and running Yo Illo Berlin.

In order to be able to provide these talks for free, we are delighted to be partnering with the digital product studio, ustwo, who share in our aim of encouraging community and creating opportunities for all.


Can't come to the Talks, or missed out on a ticket?
We do expect to release a second batch of tickets closer to the event, so make sure you either add yourself to the Waitlist or sign up to our mailing list to be notified of any announcements (we'll also let you know about any future meetups or Talks).
If you aren't able to join us for our speaking event, you're very welcome to join us at the Owl and Pussycat afterwards, where we'll be having drinks in the usual Yo Illo meetup fashion. We will be there from 9pm.


Are you coming along?
We've created a Facebook Event page, so if you want to show that you're attending, or find out who else may be coming along, be sure to add yourself as 'Attending' over there!