Yoga & Breakfast w/ Sarah Highfield, Shangri-La Hotel, At The Shard, London
Celebrate International Day of Yoga 2021 with Sarah Highfield, at Shangri-La Hotel, At The Shard, London
About this event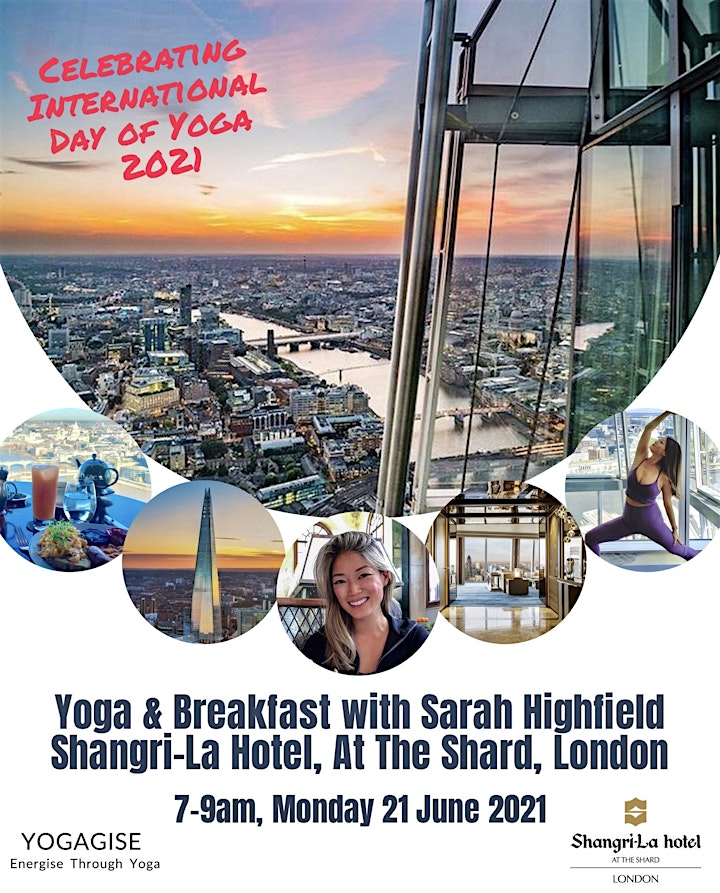 Join Sarah for a luxuriously mellow morning of 'Sky-High Yoga' followed by a healthy & delicious breakfast set against the stunning backdrop of London.
Watch the city come to life with floor-to-ceiling views as you gently stretch out & breathe mindfully, before indulging in a nutritious breakfast spread prepared by the exceptional award winning in-house team of chefs. 
This exclusive event is perfect for anyone who needs a little break from the norm & is ready to celebrate in style.
Ticket price: £69pp
Check out photos from previous events here: https://yogagise.com/specialeventsfestivals/
Websites:
Social Links:
Gift Bag Items:
Attendees will also take home a Klean Kanteen vacuum insulated 355ml bottle (£25.95), perfect for coffee on-the-go, and a Manduka eQua® Hand Yoga Towel (£13.95), the ultimate yoga accessory.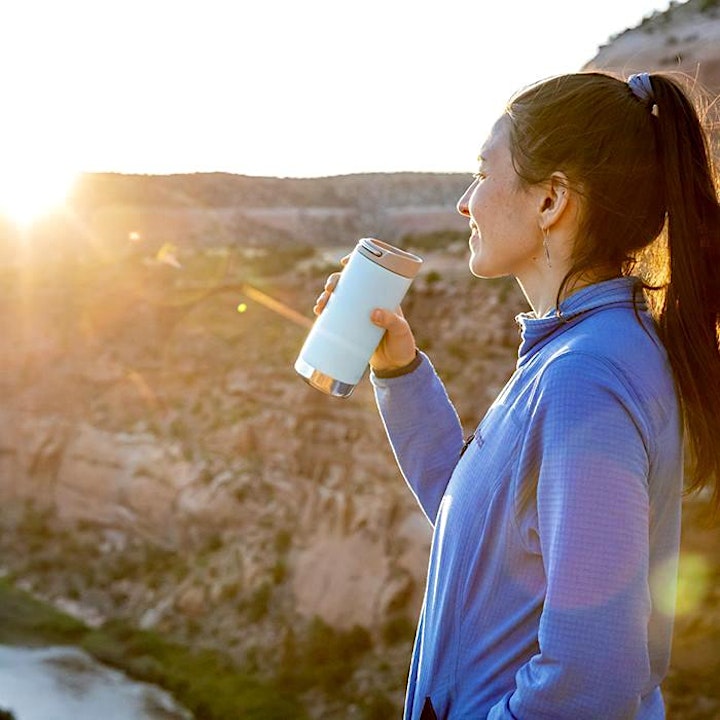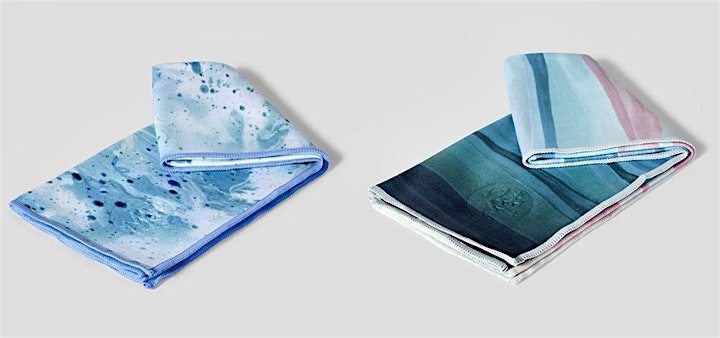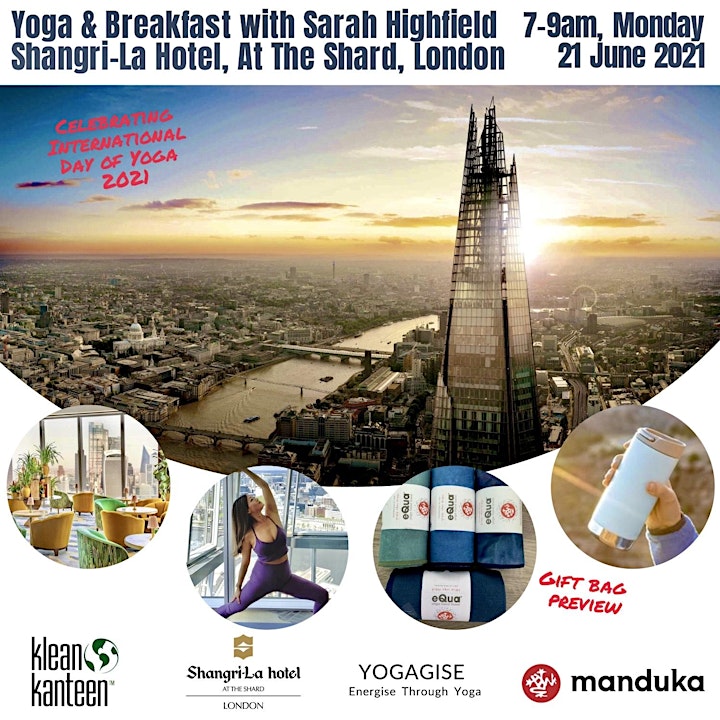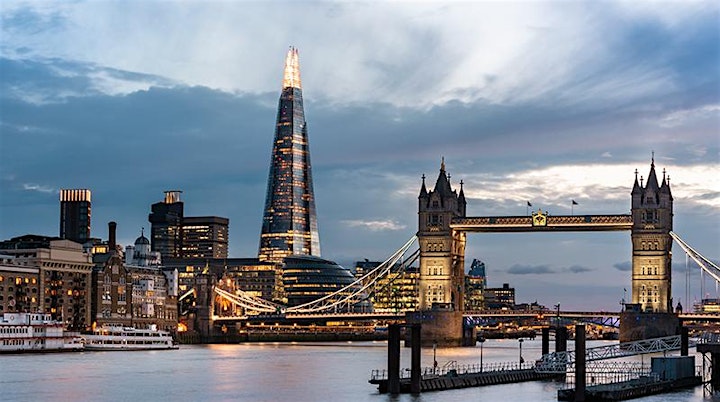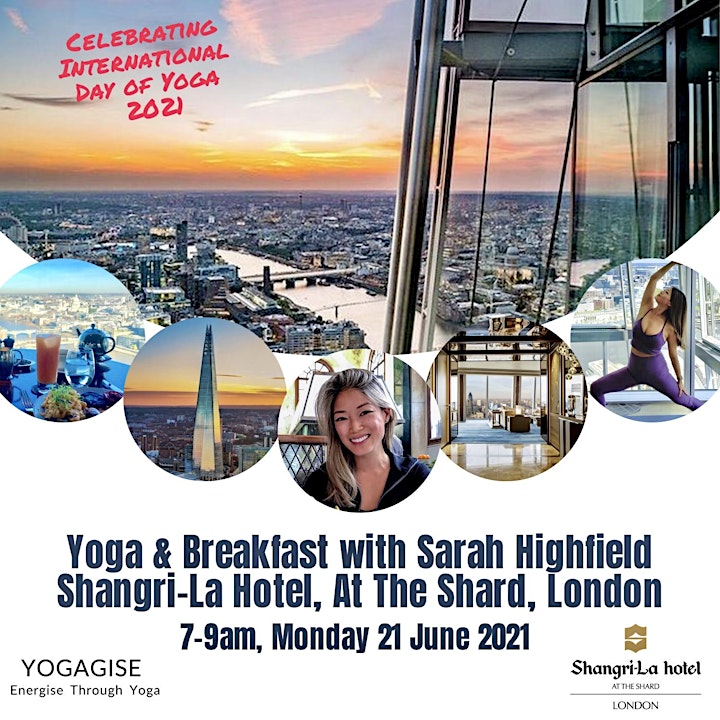 Organizer of Yoga & Breakfast w/ Sarah Highfield, Shangri-La Hotel, At The Shard, London
My name is Sarah Highfield, I am a 200 hour Registered Yoga Teacher and qualified to teach a mix of Asana, Pranayama, Meditation and Relaxation at beginner and intermediate level. I am also a healthy foodie and passionate about living a balanced life.
I am the founder of Yogagise Yoga and have taught at prominent studios including Bodyism, Form Studios & Yogabambam Hong Kong; I teach on Yoga Teacher Trainings, as well as at high profile events including Om Yoga Show London & World Yoga Festival. Additionally, I run my own yoga retreat, Mountain Top Yoga Retreat, alongside collaborations with Helios Retreats, Lululemon, London Fashion Week, Mortimer House & Catherine's Antigua.
I have been featured on the covers of Om Yoga Magazine, Natural Health Magazine and Liv Magazine, voted by London Evening Standard as one of London's Top 10 Yoga Teachers to follow on Instagram, and have appeared in The Times, Financial Times, Daily Mail, BBC News, Vanity Fair & Marie Claire Magazine.
As a teacher, I hope I can assist and inspire others on their yoga journey. My classes are about energising the body, opening up and ultimately relaxing the mind and body. They are for people who want to retreat from the stresses of everyday life and take a moment for themselves, where they can switch off from the world, turn off their phone and relax. Each class is fun and challenging, delivered in a mix of English and Sanskrit, with easy-to-understand demonstrations and optional hands-on adjustments. You will leave feeling refreshed and renewed.
Yoga is unique because it has no boundaries, it can be done almost anywhere, at any time, with anyone and requires little more than a mat. It is suitable for all ages, fitness levels, shapes and sizes. I believe that there is a style of yoga for everyone and I will encourage students to discover what works for them. 
View my past events here: https://yogagise.com/specialeventsfestivals/