Sales Have Ended
Registrations are closed
Thank you for registering for this event, you will be send an email with the joining instructions and link to the Health Questionnaire.
Sales Have Ended
Registrations are closed
Thank you for registering for this event, you will be send an email with the joining instructions and link to the Health Questionnaire.
Come and join us for an evening of gentle yoga, incorporating self massage and a Nidra practice to close.
About this event
Come and join us for a two hour online yoga session. We have called this a Spa at Home as we really want this to be a nourishing and relaxing experience, gentle yoga Just Giving page and massage ending with a wonderful Nidra led by Pauline.
The timing is such that you can just drift off at the end and be in a comfortable place at home. Also, we though if Covid Restrictions allow, this may be something you would like to do with friends. You can make it into an evening together and share the practices. The start time is 7.30pm but we will have the call open from 7pm with a waiting room.
We will also be using some oils on the evening and we thought it would be lovely if you would like to join us with this to have the full experience, choose one that speaks to you.
What will I need?
A mat or rug, bottle of water, cushions or pillows, blankets and oils if you would like too. If you have a bolster and Zafu then feel free to bring these too. You can never have too many cushions.
This session is free but we would love for you to make a donation to our charity page:
https://www.justgiving.com/fundraising/airliaappleby
This session will be led by two teachers, who are volunteering their time. Pauline Steenbergen and Jill Marshall and we have given a little more information about them below.
Pauline Steenbergen - Lime Green Yogi
https://limegreenyogi.co.uk/about-me
I am a Yoga Scotland Teacher, a British Wheel of Yoga Representative for North Cumbria (shared with Imogen Field in Kendal) and Pioneer Team Leader for Maranatha Yoga.Prior to Lockdown in March 2020, I taught classes in South West Scotland and North Cumbria and those classes are just starting up again.
My Christian faith is at the heart of all my work. After studying English Literature and Philosophy in Aberdeen and Divinity in Edinburgh, I was ordained as a Church of Scotland minister in Broughty Ferry, Dundee in 1996.
For 24 years, my main work has been in parishes, team ministries and in training elders and ministers regionally and nationally. I co-edited "Worship Anthology" published by St Andrew's Press in 2008 and presented "General Assembly" on BBC 2 for Tern TV for 4 years, 2006-2010.With "Church Without Walls", I facilitated large outdoor worship experiences and events in 2010-2012.
At Eden Valley Hospice and Jigsaw, Cumbria's Children's Hospice, I was an ecumenical chaplain and led the volunteer chaplaincy team for 5 years. My role was to provide Spiritual Care to patients, families, staff and volunteers of all faiths and none. This is where my interest in holistic care and complimentary therapies began.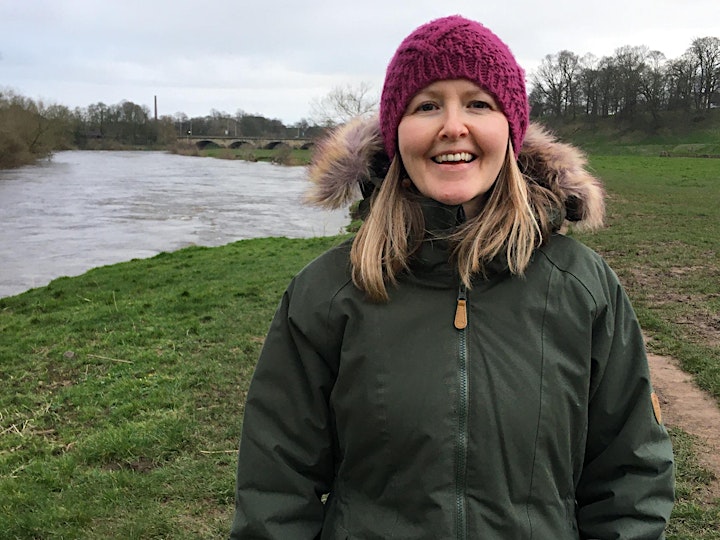 Jill Marshall - Kin Yoga
https://www.kin-yoga.co.uk/about
I have been practicing yoga for almost 20 years, but four years ago I decided to take the leap to study and become a yoga teacher. I am currently a student teacher with the British Wheel of Yoga (BWY) and my Diploma course is due to complete in Summer 2022 (delayed due to Covid). The style of yoga I teach is mainly Hatha posture (Asana) based with focus on breath, connection and creating space in your body although I do some other forms of yoga in class. I have many influences for my teaching such as embodiment practices and functional movement specialists.
As well as my BWY training I have also undertaken additional training to become an Accessible Yoga Ambassador with Accessible Yoga, which is a charitable organisation headed by Jivana Heyman.
I strongly believe yoga should be for everyone and I would like me classes to be as inclusive as possible and this training has given me the confidence to make steps toward this aim.
Outside of teaching I am a mum to Erin and wife to Paul. By day I am a Creative Operations Manager for a large software firm but you probably don't want to hear about that! I feel truly blessed to have such a supportive and patient family who are always there with me in my yoga endeavours. This really is just the start of my journey with yoga, there is so much to learn and share and I hope you can join me on this path.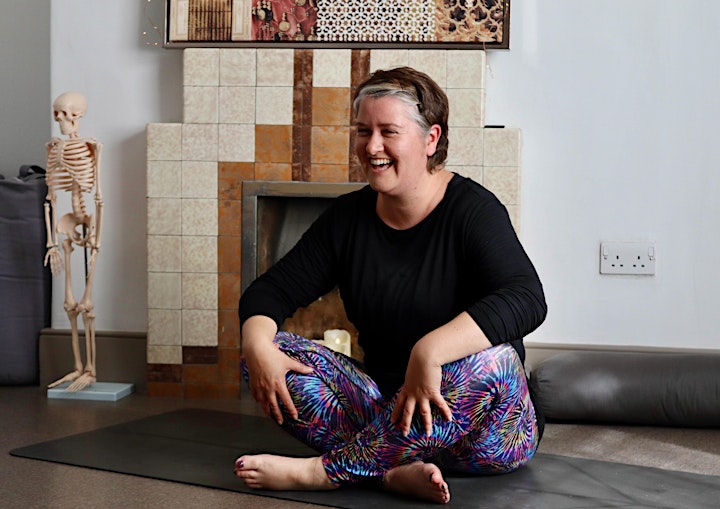 Organiser of Yoga for Charities - Yoga Spa at Home