About this event
English & Spanish
I am teaching yoga in the Bellver Castle. Please bring your own picnic and a yoga mat. It will be an experience with a forest bathing, we will hug trees and have a healthy picnic.
Hatha Flow is a classic set of Hatha poses that flow from one to the other with a few pauses for further instruction and teacher demonstration. Hatha yoga aims to achieve a balance between male and female energies through the use of postures that seek to find the balance between strength and flexibility.
Estoy enseñando yoga en el Castillo de Bellver. Por favor traiga su propio picnic y una esterilla de yoga. Será una experiencia con un baño de bosque, nos abrazaremos a los árboles y haremos un picnic saludable.
Hatha Flow es un conjunto clásico de posturas de Hatha que fluyen de una a otra con algunas pausas para las instrucciones y demostraciones del profesor. El Hatha yoga tiene como objetivo lograr un equilibrio entre las energías masculinas y femeninas mediante el uso de posturas para encontrar un equilibrio entre fuerza y flexibilidad.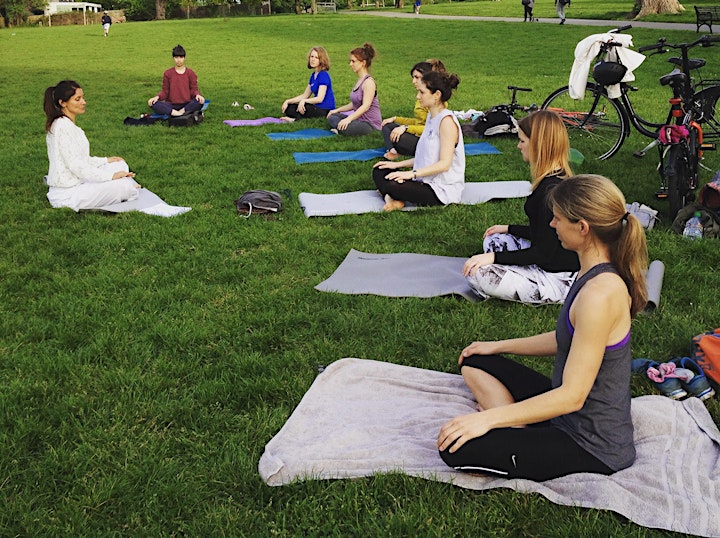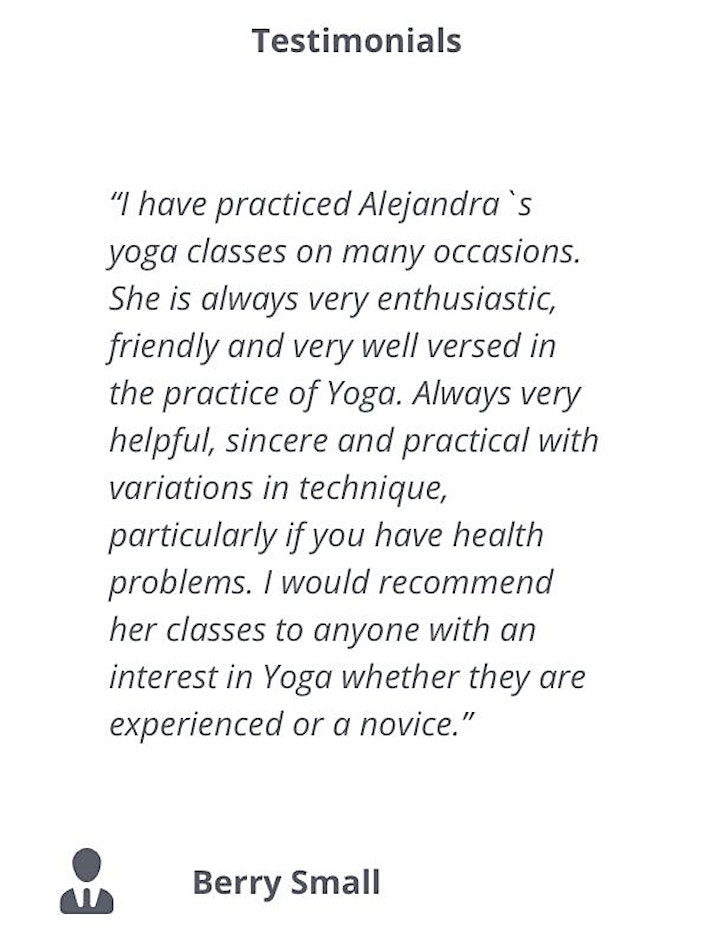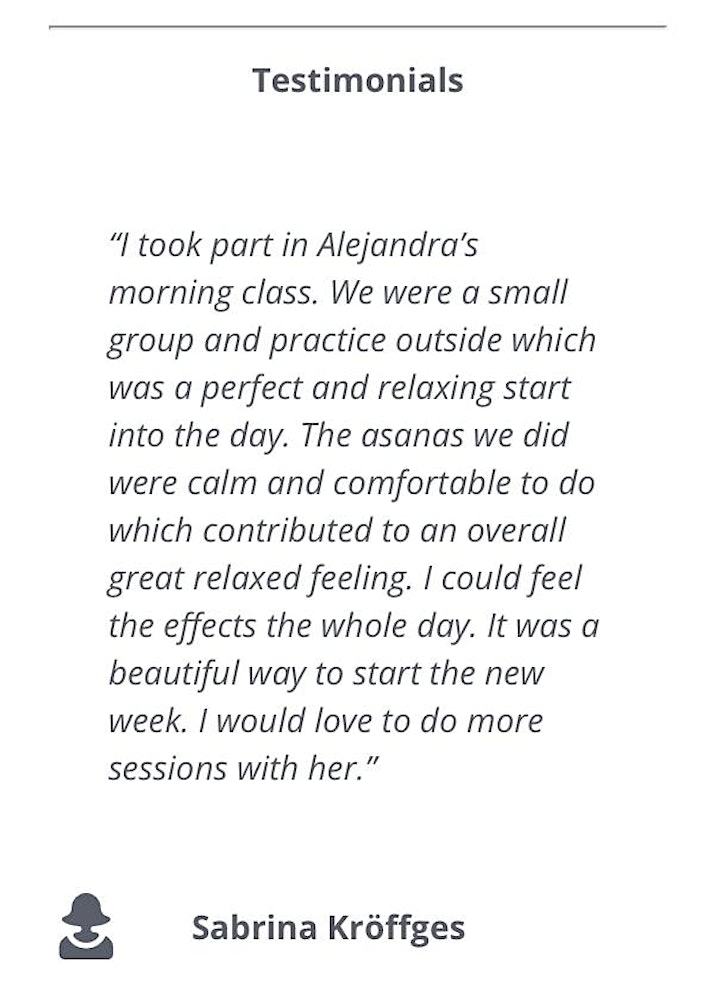 Organizer of Yoga & Green Experience
I qualified as a Hatha Flow, Kundalini, Yin, Pregnancy and mums + babies teacher. My classes focus on alignment through postures, breathing work and meditations. I teach a gentle form of yoga. The outcome is a more flexible and stronger body that increases the sense of wellbeing.