Get your creativity flowing with an afternoon of movement and illustration. yogalifedrawing.com
About this event
Life drawing is about observing the human form and drawing the shapes it creates. Yogis throw some pretty awesome shapes that are both challenging and fun to draw. With the help of Illustrator, Kate Philipson you can draw (fully clothed) models striking amazing yoga poses, after a quick yoga class to warm up to loosen up and get creativity flowing.
Like yoga, drawing is a moving meditation. So whether you are a professional artist or haven't picked up a pen in years, life drawing is a great way to relax and unlock creativity. The workshop will begin with a short yoga sequence to get your mind and body warmed up and ready to draw. After which, you'll sit back with your sketchbook and let the yoga model do the work. Yoga Life Drawing is open to everyone - no yoga or artistic experience required. Yoga mats, props and art materials are provided, but you are welcome to bring along your own. And if you needed any more persuading…post yoga tea and treats will be provided!
Our yoga models come in all shapes and sizes, so each session will bring new challenges. They are also all experienced yoga teachers, so will give insight into the correct alignment of the postures you'll be drawing.
October's yoga teacher and model is Yoke's much loved teacher Richard. Richard began practising yoga over 10 years ago initially as compliment to his martial arts. He teaches Rocket, Ashtanga and Yin and likes the balance of the strengthening yang of Rocket with the calming, meditative practice of Yin.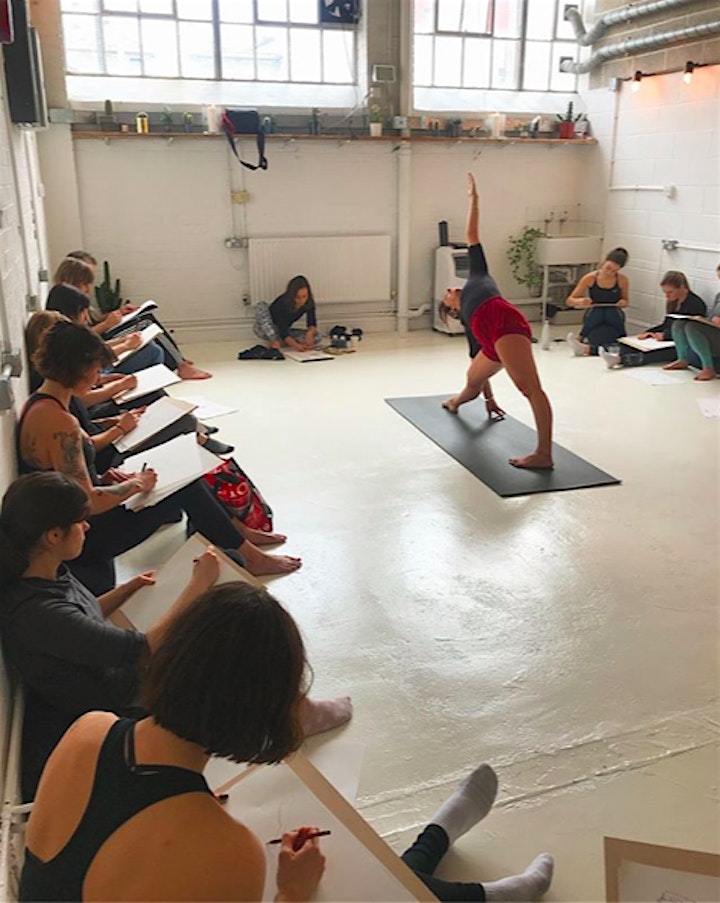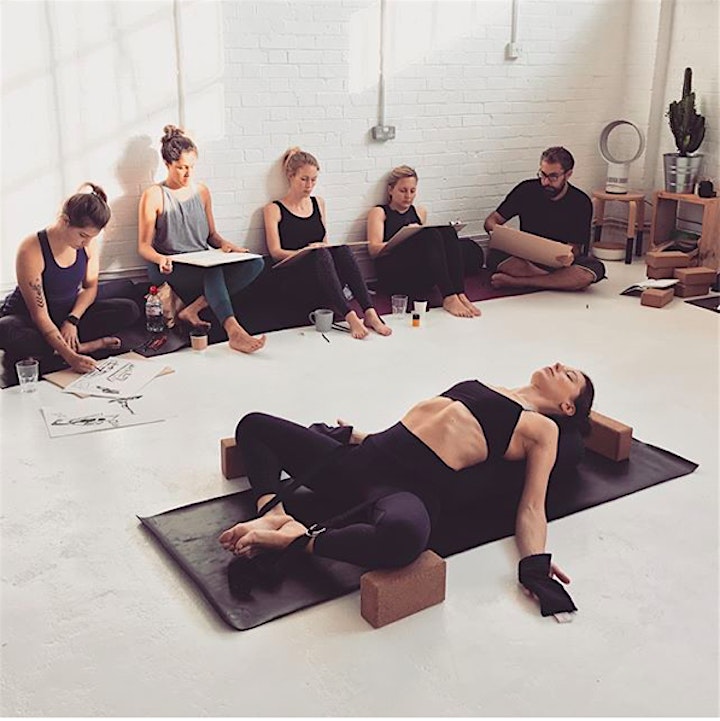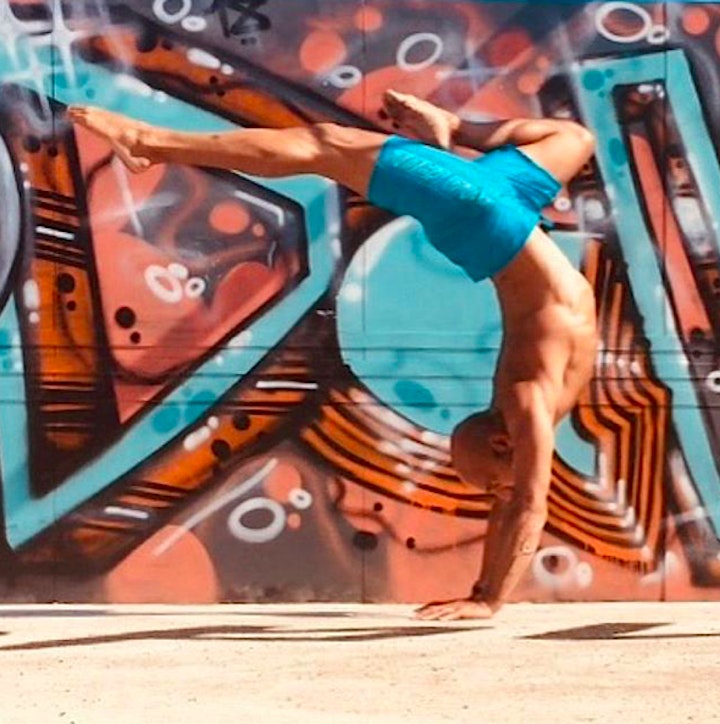 Organiser of Yoga Life Drawing
Yoke brings yoga to the heart of Dalston, offering local creative folk, residents and busy commuters a chance to pop in for a class throughout the day. Whether it's a dynamic Vinyasa class intended to bring on a sweat, or a more calming Restorative treat that you need, Yoke provides a supportive and friendly space in which to practice. Our expert teachers are qualified to teach a broad range of yoga styles, including for pregnancy, children and absolute beginners. 
Yoke run monthly workshops in their calming space for people of every age and ability to achieve greater health and wellbeing.  Flooded with natural light and filled with greenery the studio encourages a nurturung and transformative experience.