Yoga Mela Yoga & Sacred Music Festival 27th of June - 4th of July A celebration full of authentic joy, devotion and freedom!
About this event
We welcome you all to rejoice in the spirit of yoga, sacred music, singing and the magic of togetherness! For its 6th edition, Yoga Mela is promising to be a lively 8-day continuous celebration, with many highlights in the field of yoga and sacred music with over 160 programs. Every year, Yoga Mela is beautifully co-created with international artists, teachers, volunteers and fellow seekers from all over the world.
Yoga Mela promotes a profound, authentic and non-commercial spirituality and is a fully non-profit and voluntary based festival. People come together in this time and space to experience a unique life celebration full of inspiration, meaningful togetherness and new learning towards a new humanity.
Yoga Mela is held in the beautiful and nurturing environment of DIVINYA, an ecologically sustainable spiritual living and learning community, in the South of Sweden.
Come come, let us rejoice and celebrate!
◊◊◊◊◊◊◊◊◊◊◊◊◊◊◊◊◊◊◊◊◊◊◊◊◊◊◊◊◊◊◊◊◊◊◊◊◊◊◊◊◊◊◊◊◊◊◊◊◊◊◊◊
HIGHLIGHTS OF YOGA MELA 2020
• Music Concert by - Mirabai Ceiba, DE
• Satsang by - Guruji Sri Vast
• Music Concert by - Hanumen, US
• Chanting Circle by – Kevin James Carrol, AU
• More than 120 Yoga Sessions
• Music Concert by - Mahesh Vinayakram, IN
• Music Concert by - Saint
• Music Concert by - Brenda McMorrow, CA
• Kum Nye Yoga Meditation by - Blanka Kady Taylor, DE
• Children Festival
And more to come! We invite you to visit our website regularly for more surprises: www.yogamela.org
◊◊◊◊◊◊◊◊◊◊◊◊◊◊◊◊◊◊◊◊◊◊◊◊◊◊◊◊◊◊◊◊◊◊◊◊◊◊◊◊◊◊◊◊◊◊◊◊◊◊◊◊
CHILDREN FESTIVITY
Yoga Mela creates a wonderful opportunity for families with children. The festival is drug and alcohol free and a children friendly event. The Children Festivity offers a great variety of what appeals to a child's passion. Parents are welcome to join any of the children's programs. Activities include: playing, nature excursions, horse wagon, yoga, cartoons, drawing, outdoor games, crafts, music, theatre, magic and more.
The festival has free entrance for children up to age 16.
For more information, please visit on our website: https://www.yogamela.org/children-festivity/
◊◊◊◊◊◊◊◊◊◊◊◊◊◊◊◊◊◊◊◊◊◊◊◊◊◊◊◊◊◊◊◊◊◊◊◊◊◊◊◊◊◊◊◊◊◊◊◊◊◊◊◊
VOLUNTEERING
1 month Festival volunteering: June 12 - July 10, 2020
Come and take part in a life changing experience in our one-month Volunteering program! During this festival time, volunteers are part of the Divinya community and will have many possibilities in which they can engage themselves in before, during and after the festival.
◊◊◊◊◊◊◊◊◊◊◊◊◊◊◊◊◊◊◊◊◊◊◊◊◊◊◊◊◊◊◊◊◊◊◊◊◊◊◊◊◊◊◊◊◊◊◊◊◊◊◊◊
TICKETS
We offer full Festival ticket or Single Day ticket. You can purchase your ticket directly on our website or on Eventbrite. Prizes are affordable and range from 380 to 550€ for Full Festival Tickets including food and a space for camping. Accommodation has to be paid extra. Single Day Tickets range from 28 to 37€, with breakfast, lunch, and dinner available for a small extra fee.
Discounts for seniors and students apply. Children below 16 years enjoy free entry.
The ticket sale is structured in different phases, with:
• Early Bird phase ending on January 30,
• Yoga Bird ending on March 30,
• and Lazy Bird tickets being available until up to three days before the festival start.
◊◊◊◊◊◊◊◊◊◊◊◊◊◊◊◊◊◊◊◊◊◊◊◊◊◊◊◊◊◊◊◊◊◊◊◊◊◊◊◊◊◊◊◊◊◊◊◊◊◊◊◊
ACCOMMODATION
A free tenting space is included into every festival pass. You can bring your own tent and set it up in the designated tenting area.
For those who wish to enjoy a little more comfort, we offer two types of tent accommodation: Safari Hotel Tent and the Luxury Tent. You can book your specific accommodation online, separately to the festival ticket.
◊◊◊◊◊◊◊◊◊◊◊◊◊◊◊◊◊◊◊◊◊◊◊◊◊◊◊◊◊◊◊◊◊◊◊◊◊◊◊◊◊◊◊◊◊◊◊◊◊◊◊◊
LOCATION
The festival is located within the stunning natural environment of DIVINYA – Center for Evolutionary Consciousness, a living and learning community near Lund in South of Sweden. The site offers spacious concert and yoga halls as well as, beautiful parks and gardens for outdoor activities.
To ensure a smooth arrival at DIVINYA, we will once again provide a free Yoga Bus. This bus is primarily operated for yoga enthusiasts in Skåne and a free service for everyone who wants to join the Yoga Mela Festival.
For individual travel arrangements please note the following:
Divinya is located in Skåne, South Sweden. The closest train station is in Eslöv, which can be reached via direct train from the International Airport Copenhagen (50 minutes).
DIVINYA
Farstorp
241 92 Eslöv
South Sweden
GPS Coordinates: 55.910563224813224N, 13.241357061774352E
◊◊◊◊◊◊◊◊◊◊◊◊◊◊◊◊◊◊◊◊◊◊◊◊◊◊◊◊◊◊◊◊◊◊◊◊◊◊◊◊◊◊◊◊◊◊◊◊◊◊◊◊
Wish to join us this summer in the vivid celebrations of Yoga Mela 2020? Book your Early Bird Ticket on our website before the end of January.
For more details please visit our website: www.yogamela.org
Instagram: yogamelafestival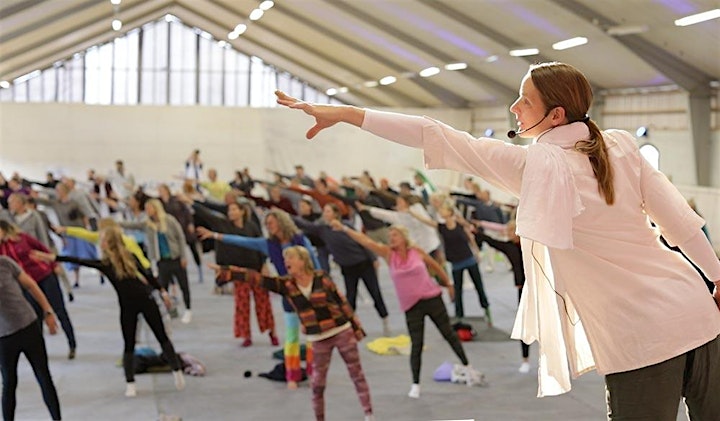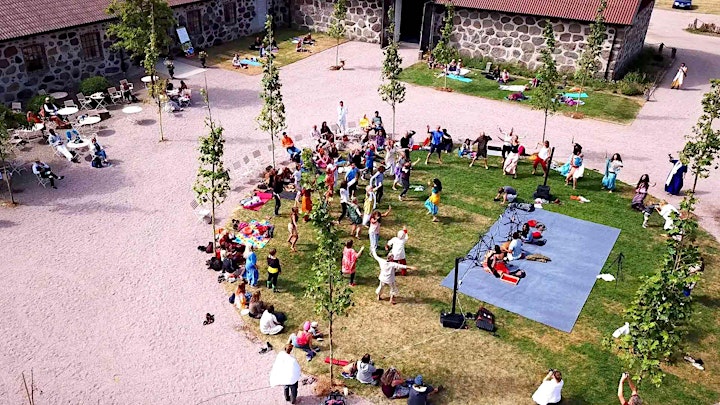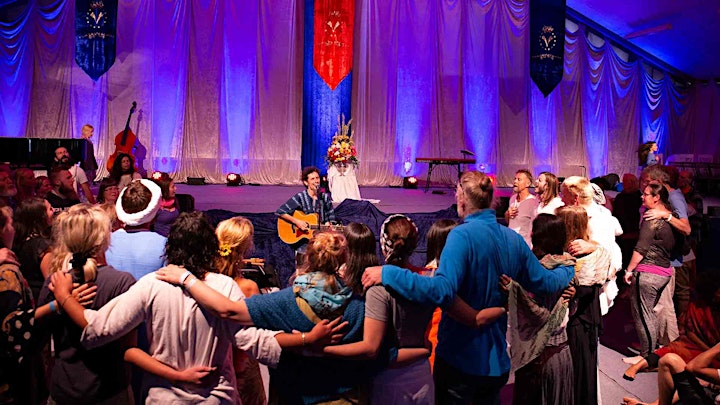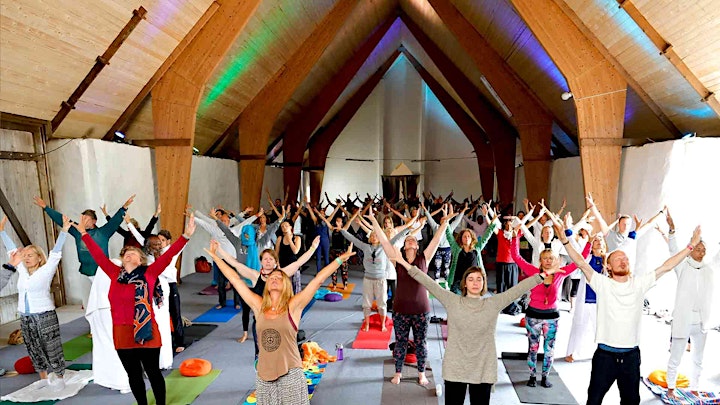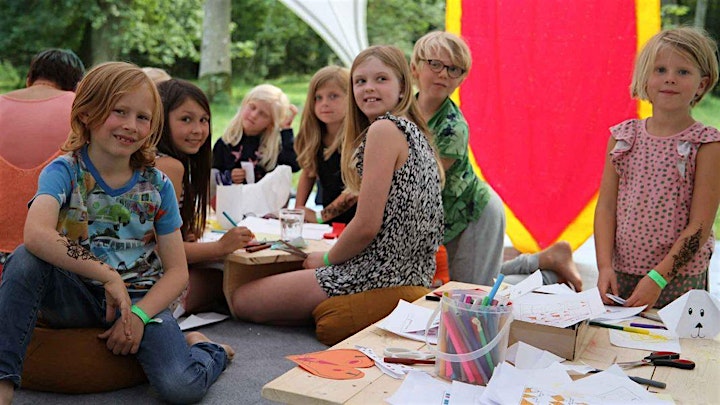 Organiser of Yoga Mela - Yoga and Sacred Music Festival 2020
Dear Souls
"Let us shape the New Paradigm with our highest dreams, Let us create a world where love, care and share are the core of every thought, of every word, of every act. Let life be experienced as a borderless flow of joy, in compassion with all living beings, including yourself."
Welcome to Divinya – a natural sanctuary of innovative learning, open for people who wish to explore the true potential of life.
Divinya serves as a meeting point for visionaries in the quest of a new ecological paradigm by offering education, festivals and seminars in the field of Ecology, Meditation and Inner Growth. Divinya provides a contemplative living and learning atmosphere inviting one to rediscover Life on Earth.
Divinya programs are tuned for grown ups and children, inspiring towards a healthy, joyful, meditative and harmonious lifestyle. Divinya is driven by an active living and learning yoga community. Welcome to be part of the Dream.