Begin the week on a peaceful, restful note from the comfort of the home through Yoga Nidra ~ guided relaxation facilitating deep inner peace
About this event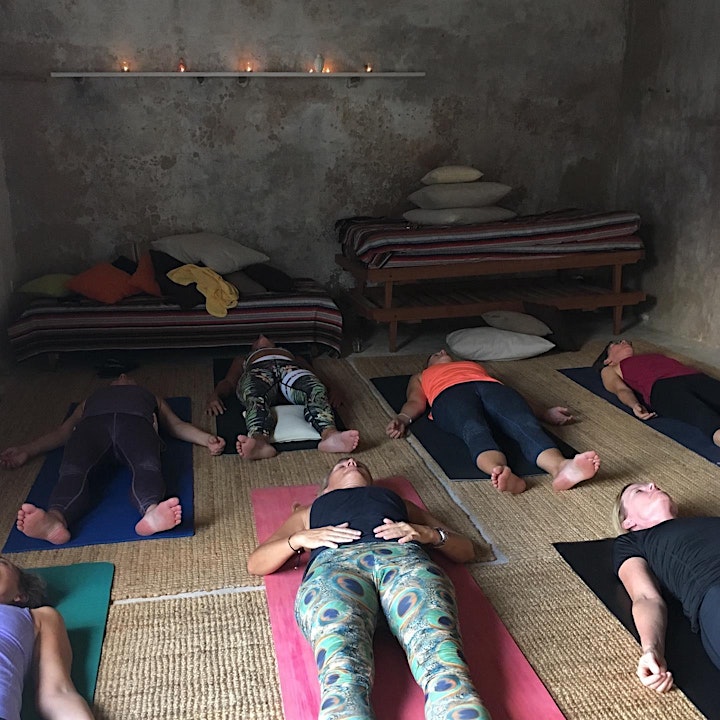 The practice soothes busy minds, deeply relaxes the body, and invites you to dive into an interesting journey within!
YOGA NIDRA is a meditative inner journey which is deeply relaxing. You rest comfortably on the floor during the entire meditation and simply relax and let you awareness follow guided instructions.
The guidance leads you into a hypnogogic state, surfing in the borderland between awaking and sleep. It has many health benefits such as calming the nervous system, relaxing the body, and soothing the mind. There is scientific research suggesting Yoga Nidra helps with stress management, indigestion, insomnia, pain, stress, anxiety and emotional overwhelm, and much more.
It also serves as a beautiful way of meditation and may be used as a tool for personal development, self-reflection, connect with innate wisdom and insights within.
Bring a journal and pen with you to take notes after the meditation if you like to pin down your insights, experience and reflections. Afterwards the Zoom room opens up for Sharing in group, which is voluntary of course.
Welcome to join our sweet Monday evening sessions online with people from around Europe. Feel free to bring your loved one/-s at home with you - if you wish to practice together. No previous experience required. Only a willingness and openness to try a qualitative, restful and relaxing experience.
This event is a donationsbased event. Feel free to contribute with any amount that resonates with you.
Welcome to unwind and cultivate peacefulness in body, heart and mind!
With healing vibes x
Jenni
Spiritbird Yogi
Contact: jenni.enigk@hotmail.com