Refund policy
Refunds up to 7 days before event
Eventbrite's fee is nonrefundable.
Well-being through Yoga Nidra - "Welcome Home to Yourself"
About this event
Yoga Nidra is an ancient mindfulness practice from India that translates as "yogic sleep". It induces a state of deep rest for the physical body and conscious mind, whilst connecting to heightened states of awareness on deeper layers of consciousness.
This session will look at what is called the "gut brain axis". Stephan will introduce discoveries and the science between the connection of our digestion and the quality of our feelings, thoughts and states of consciousness. An important aspect for integrated and mind-body medicine, and weaving in the ancient wisdom of Yogic psychology, you will gain deeper understanding about how body, mind and soul always strive to function in coherence and balance.
Then both yogic Qi Gong and our Yoga Nidra journey will once again be the vessel into which you can unwind, let-go and feel restored in energising and replenishing ways. You will connect to creative resources that endow us with inspiration, courage and empowerment, allowing us to tackle the challenges of Life in more creative and resilient ways.
Yoga Nidra is usually done lying down or sitting up comfortably, after warming the body with gentle Yoga stretches and breathing exercises. No prior knowledge of Yoga is needed in order to participate, just openness for a new experience. Everyone is guided to the empowering realisation that healing is never more than a thought away.
Please bring for your practice:
Wear warm and comfortable clothes
A blanket
A chair (dining room)
A place to lie down or sit comfortably, i.e. a yoga mat, a sofa or comfy chair
Drinking water
An alarm clock (mobile telephone is ok for that, too)
This event now charges a fee of £10 to help cover costs for admin and time.
Stephan Hein is a holistic health & well-being practitioner who feels passionate about the healing arts for personal transformation and creative growth. For this he draws on different modalities, including complementary therapies, therapeutic Yoga, transformational life coaching, music and the creative arts.
His diverse training portfolio and utilising what he learns from his own journey of healing, he pioneers an integrated well-being model he calls "The medicine of creative consciousness".
It is an innovative project that speaks to body, mind and soul alike, offering inspiring tools that can teach us how to use our human faculties of awareness more intentionally for deep and transformational self-healing, creative self-mastery and the healing of community.
Stephan is based in London/UK and is connected to the Hale Clinic in Harley Street, Europe's largest centre of complementary therapies. He is a YIHA (Yoga in Healthcare Alliance) and NHS (National Health Service) approved therapeutic Yoga teacher and a member of appg (All Party Parliamentary Group) for ITS (Indian Traditional Sciences) in Houses of Parliament in Westminster.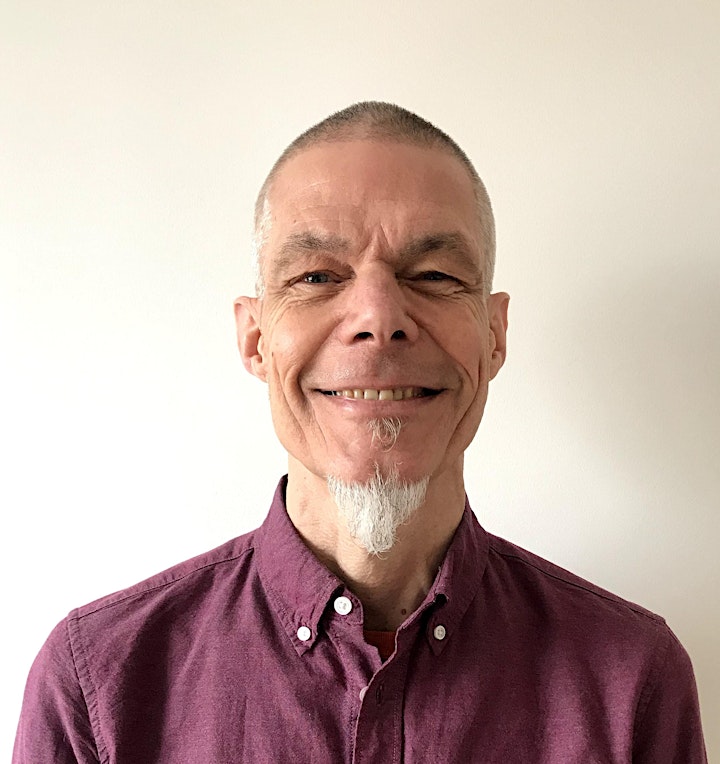 Disclaimer:
This class has a generic approach meant to enhance and support general health and well-being. It is not a class to diagnose, treat or give advice for specific illnesses or conditions. All participants are responsible for their own health and well-being whilst attending class. If in any doubt we request that you connect with a medical doctor, specialist or other suitable health care professional for further guidance.