Description
A one day yoga retreat in stunning Hambleden village. Two long yoga classes, a delicious vegetarian lunch, teas, homemade cakes and a walk in beautiful countryside. All just an hour from London and the location for numerous films including 'Chitty Chitty Bang Bang' and '101 Dalmatians'.
My one day retreats are very friendly and relaxed, and all are welcome, so long as you have practised some yoga (just a couple of classes is fine) or other movement practice (such as pilates/dance etc) before. Enjoy a fun, relaxing day out in beautiful surroundings with delicious food and friendly like-minded people.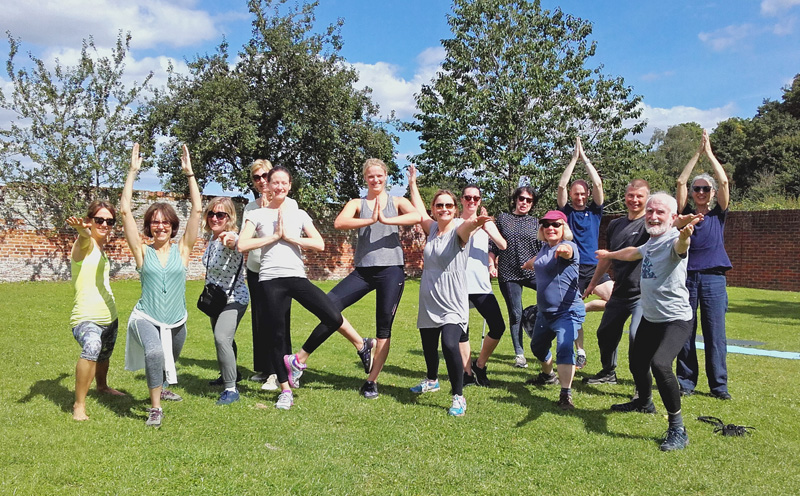 Our day will begin with a selection of delicious teas before a strengthening, grounding yoga practice that sets the theme for the day and warms up and opens up the whole body. We will then enjoy a healthy but yummy lunch (and cake!) from an award winning local caterer before a relaxed walk around the village and nearby fields and streams. Our day will end with a gentle, more restorative style practice to leave us feeling refreshed and re-energised.
Hambleden is around an hours drive from central London, or easily accessible by train and group taxi, which I will organise.
Comments on past retreats days: ""I really enjoyed the yoga retreat – I felt so relaxed after, like I had been away for weeks! So thank you so much" "That was such a lovely day yesterday! I really enjoyed it. Couldn't have been nicer. The yoga, garden, sun, lunch, walk, people…""Just wanted to thank you for a wonderful day on Sunday. It was so happy and relaxed – you're a great teacher."