Description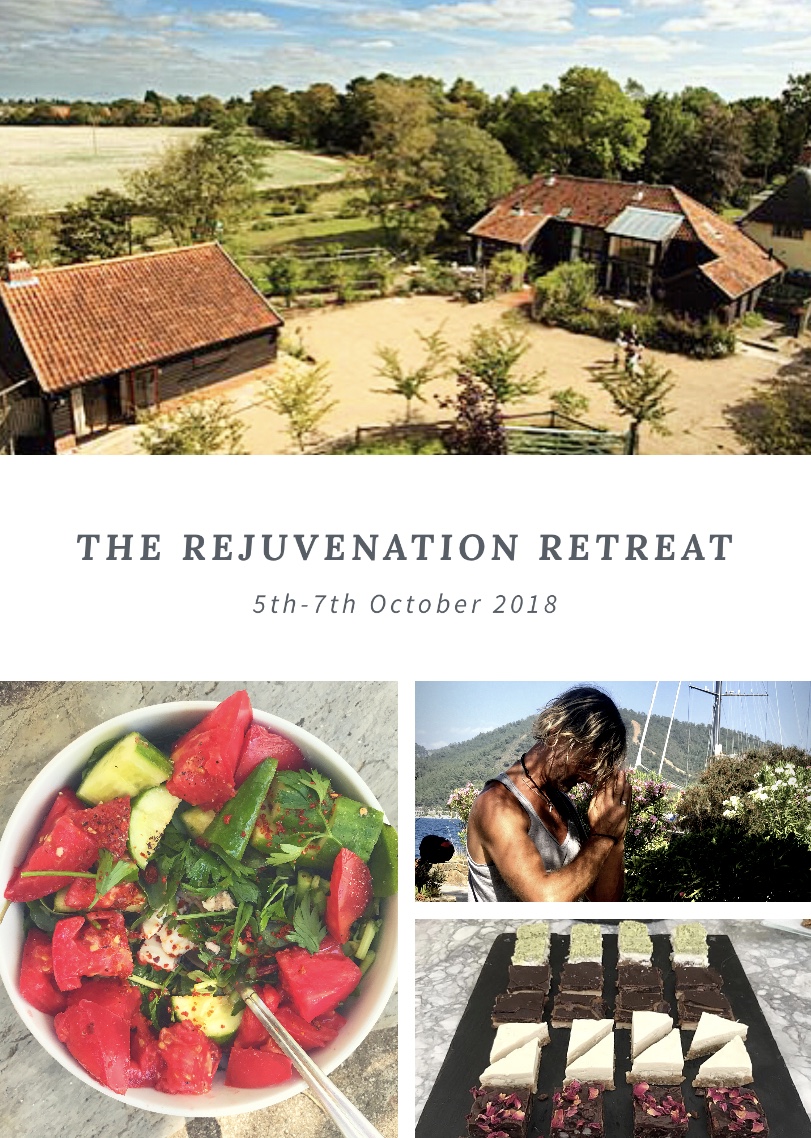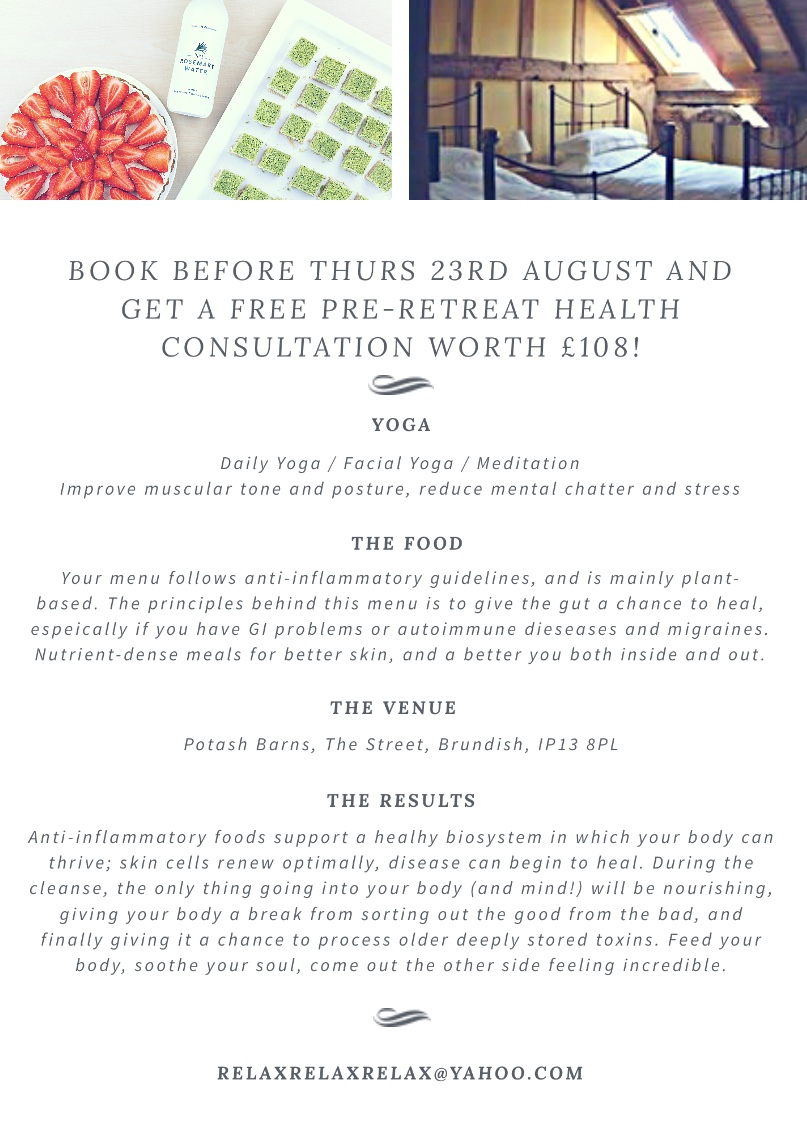 WHERE IS THE BODY. WHERE IS THE MIND?
Cleanse your body
Clear your mind
Stretch your body
Be InJoy
A weekend of cleansing nutritious foods and healing yoga.
Start feeling fantastic - join us for an extra special weekend of delicious food & yoga.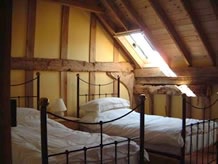 THE RETREAT
If you want a transformative retreat and can organise your diary to get away then this weekend will increase your energy levels, reduce stress and lighten the load both mentally and physically.
LEARN ABOUT YOGA, REST AND NUTRITIONAL WELLNESS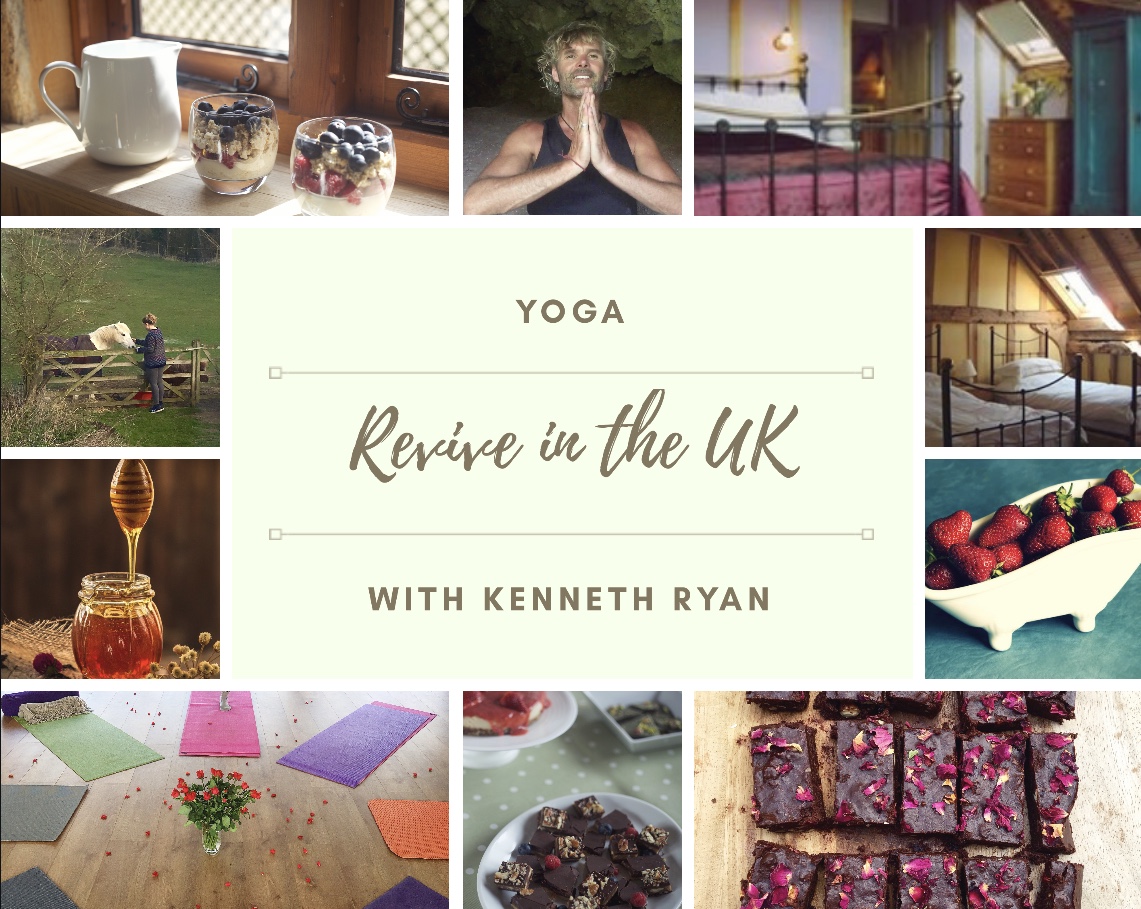 Don't let food control you - it's only food at the end of the day ;)
You will naturally de-stress, and rejuvenate your body over this weekend as you detach from the routine of everyday life, and feed the body with nutritious foods.
This retreat will be moving, powerful and life-changing. Please book early to secure your place as this fills up months in advance.
PRICE INCLUDES
• A full weekend of yoga and healthful meals to support skin cell renewal, fat loss and to help fight the effects of brain fog and changeable mood.
• Accommodation in an exclusive location
• Daily Yoga + Meditation
• Daily Facial Yoga
THE FOOD
Your menu follows anti-inflammatory guidelines, meaning it is predominantly plant-based. The principle behind the menu is to give the gut a chance to heal, especially if you have GI problems like IBS, SIBO, functional GI disorders other than IBS, autoimmune diseases, and migraines. Inflammatory foods are not conducive to physical wellness, whereas anti-inflammatory foods support a healthy biosystem in which your body can thrive; skin cells renew optimally, disease can begin to heal. During the cleanse, the only thing going into your body (and mind!) will be nourishing, giving your body a break from sorting out the good from the bad, and finally giving it a chance to process older deeply stored toxins.
SAMPLE MENU
Nutrient-dense breakfast: clear skin juice / chia omega smoothie / quinoa protein porridge
Plant-based soup with superseeds and chilli crackers / sprouted dahl
Raw afternoon treat / fruit + nuts (not the Dairy Milk kind ;) )
Lean protein supper: moroccan soup / thai green veggie curry
PRICES
£400 per person sharing a Twin Room
£700 per person for a private room
£260 for activities excl. accomodation (yoga sessions, other activities and meals included)
£150 deposit on booking to hold your place.
Balance to be paid by 1st September. When paying in instalments an admin fee of £10 will be applicable.
THE VENUE
Potash Barns, The Street, Brundish, Suffolk IP13 8BL
How to get there: Under 3 hours from Central London.. 2h15 driving from Central London
1h30 train from London Liverpool Street to Diss Station, followed by a 30 minute taxi/minibus transfer
email RelaxRelaxRelax@yahoo.com to book your retreat place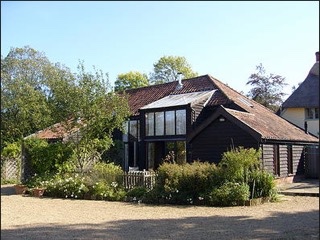 Yoga sessions in the mornings and evenings, possibly more than twice a day if time allows. You'll learn how to feed not only your body on a physical level, but also a mental level. Many of us lead busy lifestyles. On the retreat you will practice various techniques that take very little time but reap maximum benefits, whether you are looking to maintain your weight, energy and/or sanity whilst working and living the "City" lifestyle. Expect to rest hard as well as work hard. Bring your eye masks for deep relaxation, a book to read beside the fire, your walking boots to enjoy the countryside, and your best yoga pants for those of you who are so inclined. Aspects of yoga & nutrition covered throughout the weekend will be tailored to the level and interests of the group.
Facial Exercise sessions (aka Face Yoga) will also be available throughout the weekend - go back home with firmer facial tone as well as the tools to continue the practice on your own. This is a great complement to your skincare regime and a cheaper alternative to facials!
An example day:
Early morning walk or silent meditation
Morning yoga session (dynamic)
Breakfast
Yoga workshop or walk
Rest/chat/enjoy the facilities
Lunch
Nutrition session or food workshop
Raw Afternoon Cake / Fruit / Healthy treat
Early evening yoga session
Light dinner/soup
Relax/read/chat by the fire