Description
Join us for a relaxing and restorative day of creative self-care.
In the morning, local yoga teacher Anna White will welcome you to her beautiful studio for a session of waking the body and igniting a creative spark through gentle flows. The session will be suitable for all abilities - you do not need experience, all you need to bring for the class is yourself, comfortable clothes, and a water bottle.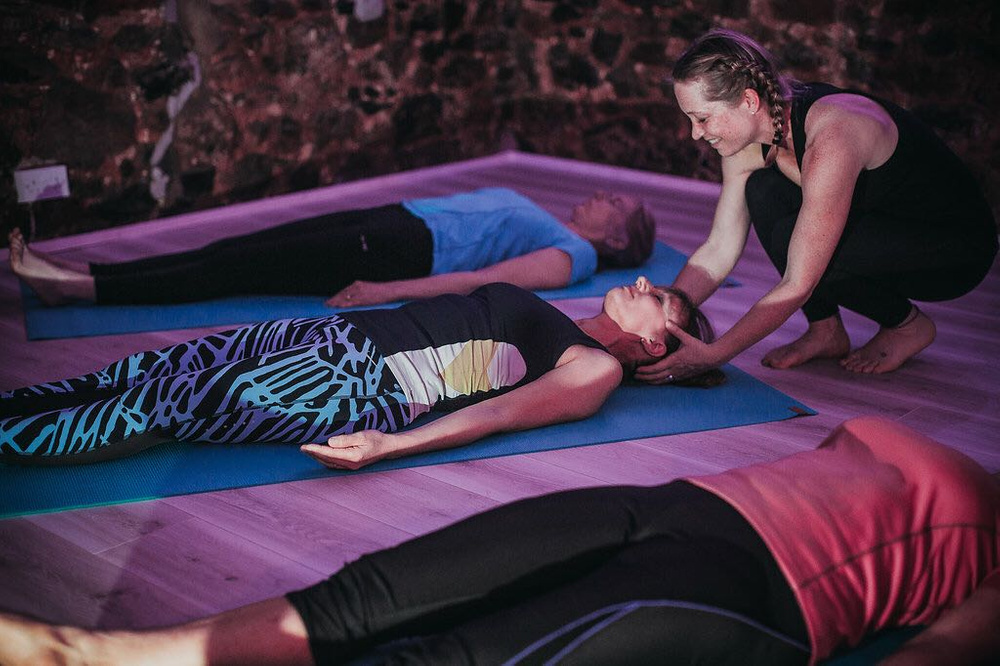 At 12.15 you will come up to the shop (only a 5 minute walk) and will have time to get comfortable and have some lunch (please bring your own - there are also many local places to buy lunch nearby)
From 1pm, experienced weaver and fibre artist Anna Holzer-Mountfield of Spinspired will guide you through the process of creating your own mixed-fibre weaving. This will be a relaxing session where you can either bring or buy a selection of different yarns, fleece, ribbons, even strips of fabric, to weave into a small wall-hanging which you can take home with you. All materials will be provided.
Tea-time treats and refreshments will also be served. If you have any medical conditions which it would be useful to make us aware of beforehand for the yoga session, please let us know after booking.
Either book here through Eventbrite, call 01626 836203 or pop into the shop in person.
Workshop attendees receive a discount voucher on the day, valid for one month from the date of the workshop on yarn and accessories.