Actions and Detail Panel
Yoga Workshop Series for a Healthy 2017
Thu 26 January 2017, 18:00 – 19:30 EST
Description
Hello from the Centre for Social Innovation (CSI)! We believe in putting people and the planet first. This group of yogi's and wellness entrepreneurs have banded together to bring you a yoga workshop series to start 2017 off healthy!
Health and wellness programs in companies often focus on physical fitness and healthcare benefits but are often sorely lacking in mental health. We wanted to bring you a series for a healthy mind, body, and soul to help you combat the stressors of work, relationships, and ... 2016.
See you on the mat!
*note on price: you're able to register for multiple workshops by selecting the date of the first workshop you'd like to attend, and then selecting your additional workshops on registration!
1 workshop = $20
2 workshops = $35
All 4 workshops = $60
January 26: Lifting your Heart, Opening your Shoulders
An antidote to too many hours sitting in front of a computer or huddled up inside a winter coat, this practice encourages you to bring mobility into your shoulders and lightness to your heart. It is based on the principles of Iyengar yoga and is an all-levels class.
The Teacher:
Jennifer Zelmer has been practicing Iyengar yoga for more than a decade and has been fortunate to study with teachers in Canada, Denmark, England, and elsewhere. Jennifer is an Internationally Certified Iyengar Yoga teacher and continues her studies under the tutelage of Senior Iyengar Yoga Teacher, Marlene Mawhinney.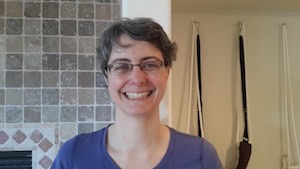 February 2: Brewing the perfect Sleeping Draught: Yoga for Better Sleep
Do you have trouble falling or staying asleep? Do you sometimes wake up in the morning and you're already tired? You're not alone. Many people aren't getting the amount or quality of sleep they deserve.
I struggled with sleeping for many years. I was on potent sleeping pills (even though the doctors didn't really know what was wrong) and I still couldn't sleep! It wasn't until I learned more about the root causes of insomnia, and how yoga and meditation could help me, that I began sleeping through the night.
In this workshop, We will discuss the root causes of insomnia and how to address them through Yoga principles and practices. You will have time to personally explore what you learn and create a bedtime Yoga practice that addresses your individual needs.
The teacher:
Kayla Kurin helps people with chronic illness and chronic stress show kindness to themselves through yoga. She completed her 200-hour training in London, UK and has trained with teachers in Canada, India, and across Europe. She aims to bring a sense of peace and kindness to others by helping them connect with themselves, exactly as they are, on the mat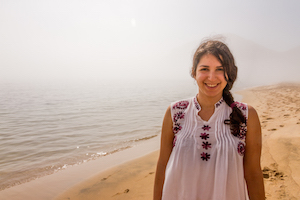 February 9: Finding your way on the Eightfold path of Ashtanga Yoga
Ashtanga Yoga is a traditional practice, transmitted to the modern world by Sri K. Pattabhi Jois (1915-2009). This method of yoga involves the movement through a series of postures, or asanas, in synchronicity with the breath. The process is intended to produce intense internal heat and a profuse, purifying sweat that detoxifies muscles and organs. The result is improved circulation, a light and strong body, and a calm mind.
In this 1.5hour workshop, you will be introduced to the basic tenets of the practice and led through the standing + sitting series of poses.
The teacher:
Halyna Zalucky has been practicing yoga for over ten years. She gained her teaching certification in June 2012 from Breathe Yoga Studio in Toronto. Since then, she has continued her training and has instructed at a number of yoga studios, community and fitness centres across Toronto, focusing her teaching around the principles, sequencing and asana's embodied in Ashtanga Yoga.
February 16: Embracing the Power
The best way to achieve growth is to keep pushing the edges of the internally constructed boundaries that threaten to hold us captive. In this workshop, you will focus on finding your inner strength, embracing the true power within and unlocking the secret that allows you to soar over those mental and physical boundaries. The workshop will be delivered in 3 equal parts using the challenging practices of HIIT Cadiyoga, Major Power Yoga, and Major Power Pilates.
The teacher:
Melissa Major received her advanced 500-hour Yoga Teacher Training Certificate at the Ashtanga Vinyasa Yoga Shala in Rishikesh, India under the world-renowned yogi gurus Kamal Singh and Sunil Sharma. She has taught at Fireflow Yoga, 99 Sudbury, Studio Blue, The Yoga Lounge, Aiyoku, Collective Studio, Republic and has developed a yoga program where she has taught yoga to teachers and students in the Toronto District School Board. Melissa's goal as a teacher is to bring FUN to the practice and challenge students to reach their maximum potential within a solid framework of TECHNIQUE comprehension and SAFETY.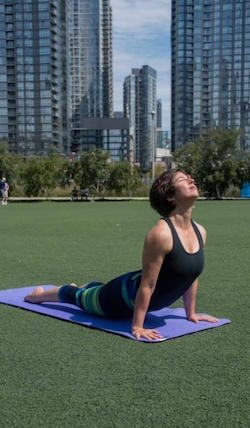 Date and Time
Location
Centre for Social Innovation - Annex
720 Bathurst Street
Toronto, ON M5S 2R4
Canada