YIN AND YANG YOGA - COMBINED CREATIVE FLOW - VINYASA AND YIN YOGA
About this Event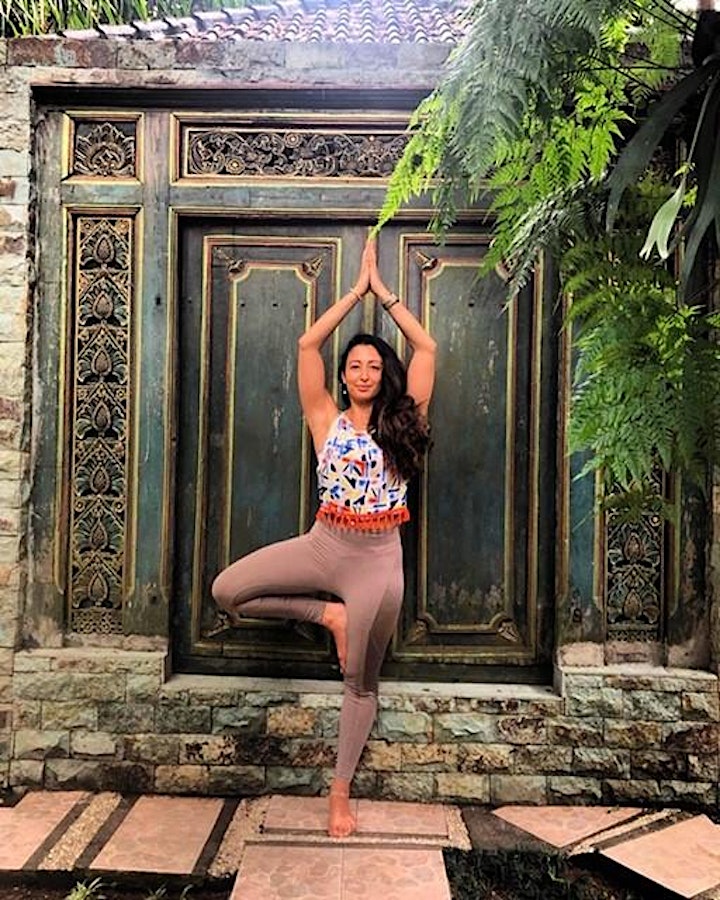 Join a 70 minute YOGA Class Online or Outdoors - weather permitting then will be held on Zoom or Instagram IGTV. Enjoy a combined YOGA Class which will include a combination of Vinyasa Flow and Yin Yoga. You will work all the different muscles in the body and experience such amazing benefits from the techniques that incorporate Qi-Gong, YIN, and Capoeira.
Please bring your own mat with you for the class. Resistance bands will be cleaned prior with Anti bacterial spray (Detol).
About the Practitioner: Zahra Elaf is a Holistic Wellbeing Therapist, Yoga and Meditation Teacher. Zahra teaches Yin and Yang Yoga - two different styles of YOGA combined into one practice (Vinyasa and Yin Yoga). Enjoy a dynamic fast flow for the first half and then enjoy a more slower flow where we hold YIN poses for a much longer duration i.e. 3 mins-5 mins.
Currently teaches Yoga at Fitness First, The Fort Gym and Slice Fitness Studios.
Zahra is a Reiki Master and has been healing people naturally without knowing she had these abilities. Zahra has used her healing and physic abilities to heal people whom have suffered with Anxiety, Stress, Health issues and more.
If you would like to learn more about what Zahra offers please check out her website below:
www.wabisabiwellbeing.co.uk
Zahra is also listed on the therapy directory here as a verified therapist - https://www.therapy-directory.org.uk/therapists/zahra-elaf
Embracing and accepting your imperfections through YOGA, Meditation, Sound Healing, Reiki, Nutrition. Sign up to learn more - offering 1-2-1 consultations to join a 6 week plan to transform your Mind, Body and Soul.
I look forward to flowing with you.
Love & Light Zahra