Event Information
Refund Policy
Refunds up to 1 day before event
Eventbrite's fee is nonrefundable.
Hosted by YogaBirth, inspired by the teachings of Vanda Scaravelli.
About this Event
An exceptional opportunity to work with 3 senior YogaBirth teachers. Who each bring a unique flavour and delight to a Scaravelli inspired approach.
This virtual yoga day is for all those wishing to dive deeper into their Scaravelli inquiry and practice. As well as those interested in tasting and discovering a whole new approach.
Tickets for virtual day £40
Tickets for individual session £17
Session 1: 9.00 -10.30 - 'Touching The Magic Within' with JUDY CAMERON
Session 2: 11.00 - 12.30 - 'Exploring your Animal Self' with KATHLEEN BEEGAN
12.45 -13.45 - Virtual lunchtime circle (included in whole day ticket)
Session 3: 14.00 - 15.30 - 'Moving Around Stillness. Unpacking Stability and Balance' with RUTH POLDEN
Zoom links will be emailed to attendees the day prior to the event.
Read more about the tutors below ...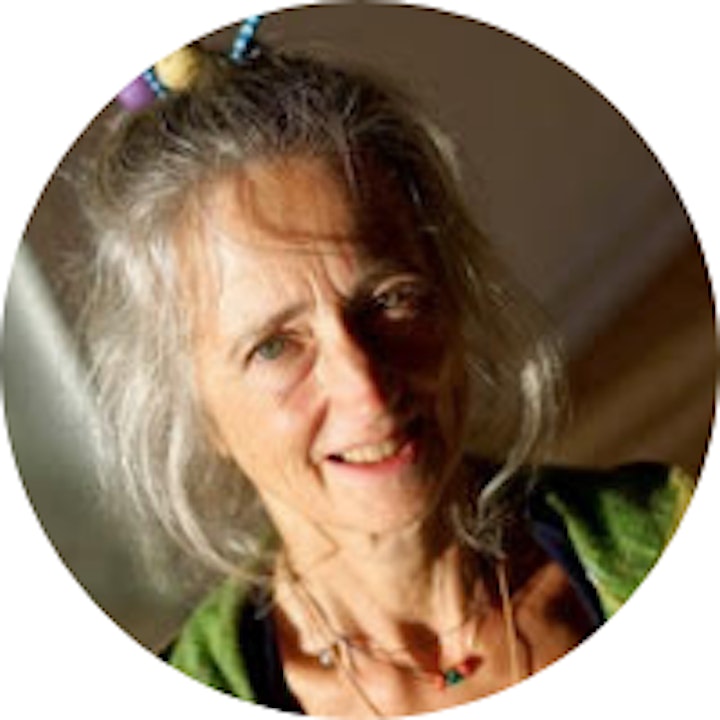 Judy Cameron Bio
I have always been interested in movement and being, curious to shine a different light upon each and every question about the world and my existence……whether it was playing around with my cousin as a child as we pulled ourselves into lotus pose. Or living my imaginary life through the eyes of my imaginary friends.
The first yoga class I attended was in 1974. It was held in a little primary school in Bristol and what I loved about the class was the total mix of students. It made me realise that Yoga was something we could all access. The teacher was rather round and dumpy, as I remember, but in the nicest possible way. And yet she seemed to move so freely. As I think back, she met the Earth with an awareness of her inherent lightness and she demonstrated a genuine kindness to all in her class. I was curious to find out more.
Once I went to live in London I followed my best friend to the Sivananda Centre which was then in Notting Hill. I was drawn to the ritual, the form of the practice and the way it made me feel. We both practised yoga throughout our pregnancies — and in fact, although I was by then living in Bhutan in the Himalayas where I was working as a VSO nurse, she sent me books and things to read to guide me in the right direction. Yoga enabled both of us to experience the most positive of pregnancies and birth experiences — far beyond anything I could have imagined.
Sadly my best friend died of a brain tumour in 1994 while I was, in fact, staying with her. Following her death I felt a deep pull to travel to India to train with the Sivananda Yoga organisation — the source of yoga which for both of us had been so important in the beginning.
I took my 3 year old daughter with me and together we travelled India for 9 weeks. It was shortly after my return to Scotland that I discovered the yoga of Vanda Scaravelli when I met John Stirk and Sandra Sabatini. They seemed to offer a deeper more intuitive way or working which I found irresistible. Prior to this I had been a follower of instruction and direction, attentive to follow the method and the formula. Now I had an opportunity to discover the magic from inside myself. Although this was very liberating, it was quite scary too. Was I comfortable to discover what lay beneath? And when I did, how would I meet it? If it was to be through striving and doing, then I would surely miss it.
And so I continued on my journey. I trained as an Active Birth Teacher, a British Wheel Diploma teacher and then Midwife. Since I retired from the NHS in 2014, I have been able to dedicate my living to Yoga - making my living and living my living.
The exploration continues. Movement is life. It is joy. It offers a chance for me to be free - really free. Sitting and being - experiencing true presence is even harder. And every day I begin afresh ….. If I didn't, it would be pointless. I would learn nothing.
I currently teach a variety of classes from Aviemore to Perth. I live with my husband in a beautiful old farmhouse in the Scottish Highlands - at the foot of a mountain overlooking a loch.
As Lead Tutor for the Yoga Scotland 500 hour Teacher Training Diploma in Edinburgh, I have a deep interest in passing on my knowledge to others. I am also Co-Director of the YogaBirth Teacher Training and Tutor for both the BWY Pregnancy Module and the Postnatal Modules.
My current teachers are Diane Long, Sandra Sabatini, Gary Carter and Christine Borg.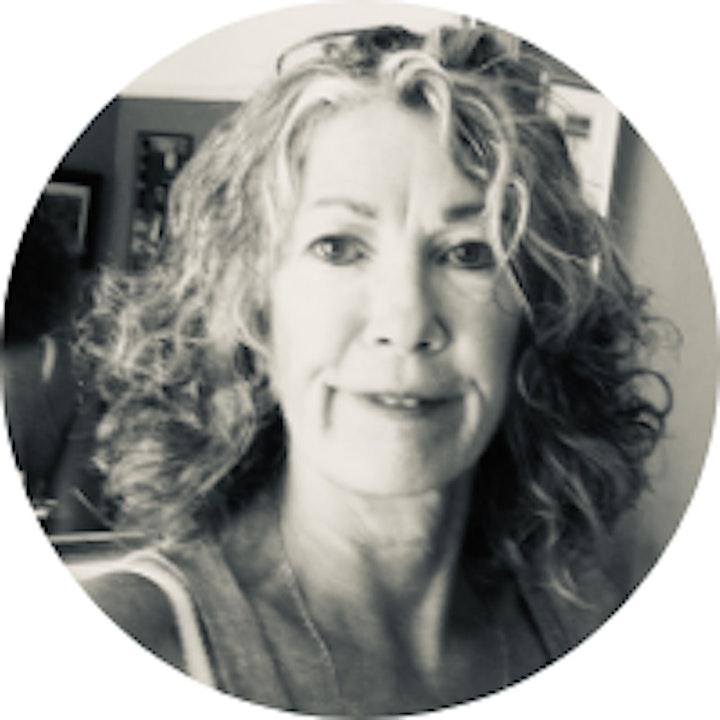 Kathleen Beegan Bio
Getting Up And Down: Exploring your animal Self
In this session we will explore : Getting Up, Getting Down & Rolling Over. You will need a fair amount of space around your mat (ideally your mat on top of a carpeted area). Some wall space will be useful too..
I am a Shiatsu Practitioner and Yoga Teacher with over 20 year plus experience.
Currently I've been teaching on line Pregnancy Yoga, Post Natal Yoga & General Yoga.
Shiatsu & Yoga compliment each other and I offer Yoga movements to Shiatsu clients to maintain their well-being. Luckily I am currently able to see people for Shiatsu more recently following appropriate guidelines.
During the last few months we have all needed to find what supports us physically & mentally and mine have been Walking, Yoga, Cycling, & Tennis, good food & wine these activities all offer different aspects, speed, observation, coordination, memory - (keeping score) flexibility and fluidity, nourishment and relaxation.
My yoga practice is often influenced by observing animals, both land and sea based. Informing the flow of movement as a consequence. Thank you to David Attenborough!
The teacher and writings who have influenced me the most - Sandra Sabatini: a student of Vanda Scaravelli.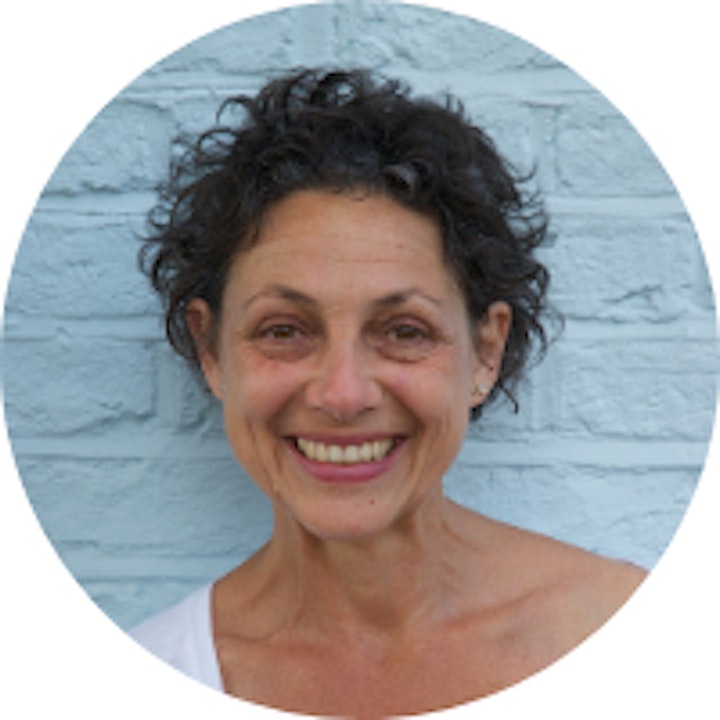 Ruth Polden Bio
Moving into Stillness. Finding stability and balance
In this session we will explore how transmission of force brings us to discover a richer sense of stability and balance.
For me the yoga asana are movements, not postures. To be experienced as constantly changing landscapes, for the journey of our attention. Rather than as destinations.
In my classes, we draw our attention to our present state. The sensations and movement of the breath. We begin moving slowly. Gently cultivating a self-listening, a mindset of curiosity. We explore with kindness and playfulness as class unfolds and build and layer gradually, towards more complex movements.
I enjoy unpacking asana and making familiar movements, unfamiliar. This creates opportunity to sense ourselves differently, than is our habit. By so doing we develop additional movement pathways. Create more options, more freedom, more embodied learnings.
We begin with the body., the ground, the breath. Bringing attention in this way, we notice that the body is not "other," but our self. And that self, lives in a fascinating web of connectivity. Knowing and accepting ourself more deeply. we can land in a quieter, simpler state. The yoga brings us back to the humility of being imperfectly human. We discover our uniqueness, beauty and grace. With which to step more fully and authentically into our lives.
One of my current favourite quotes:
"What you truly learn best will appear to you later as your own discovery" Moshe Feldenkrais.
Bio
Ruth is a Feldenkrais Practitioner, Yoga Facilitator and Mentor. Her work is inspired by Vanda Scaravelli and informed by somatic movement practices: in particular the Feldenkrais Method®, Contact Improvisation and Mind Body Centering.
She is a tutor on the faculty of The London Yoga Teacher Training Group and a senior tutor and lecturer on The YogaBirth Training Couse: preparing yoga teachers of the future. Ruth co-created The Bliss Space an online community supporting mothers to celebrate their motherhood experience. She was one of the founders of Motherwise The Israel Natural Childbirth Centre: the first educational centre of its kind in the country and a catalyst for change and choice in childbirth for women in Israel. (where she lived for 20 years.)
Her teachers include Monica Voss, Peter Blackaby, Sandra Sabatini and Donna Farhi.
Ruth is current Co-Chair of YogaBirth and trained with Janet Balaskas, Lolly Stirk and Yvonne Moore in 1991. She has been following her passion supporting and empowering women through their life journey for nearly 30 years.
During her career as a dancer Ruth performed, choreographed in Europe and Israel. She was a lecturer on the dance faculty at Eastbourne University and Dance Foundation Course Hammersmith Education Centre.
She enjoys dancing, music, walking (on the beach in particular), cooking and sharing good food with loved ones. She lives in Sussex with her husband and 2 incredible children to whom she is eternally grateful.
www.ruthpolden.com
Location
Refund Policy
Refunds up to 1 day before event
Eventbrite's fee is nonrefundable.