Sales Have Ended
Ticket sales have ended
Hello - we're afraid we have no more dates for this particular event in our calendar at the moment, however we've got lots of things happening at the Cocoa House. Make sure you visit www.yorkcocoahouse.co.uk/events for more details of things coming up. We look forward to seeing you Sophie x
Sales Have Ended
Ticket sales have ended
Hello - we're afraid we have no more dates for this particular event in our calendar at the moment, however we've got lots of things happening at the Cocoa House. Make sure you visit www.yorkcocoahouse.co.uk/events for more details of things coming up. We look forward to seeing you Sophie x
Description
Join us at York Cocoa House this May to enjoy our Spring Afternoon Chocolate Menu, a combination of our Cocoa House specialities all made with chocolate to enjoy this Easter!
Chocolate was once regarded as a hot liquor along with tea and coffee, to be enjoyed in polite society. In fact, the modern day tea cup was first created to drink chocolate from; the saucer would protect the ladies' beautiful dresses. We hope your chocolate menu will make you wonder why you didn't enjoy chocolate in every dish before.
Included in your Afternoon Chocolate menu:
York Cocoa House Hot Chocolate (Yorkshire Tea and Coffee available too)
A selection of our savoury chocolate treats; our menu changes seasonally, but this might include Mushroom & Cocoa Nib Pate on cocoa nib rye bread crostini, Wensleydale, Pancetta & Roast Chicken Bagel, Yorkshire Blue Cheese & Chocolate Tart, York Cocoa House Rarebit made with York Chocolate Stout
Followed by:
York Cocoa House Chocolate and Cherry Scones served with fresh whipped cream and Strawberry jam
Rocky Road and our Special Chocolate Truffle Torte
Price from £14.00 per person
To Accompany:
For a truly decadent version why not indulge in a glass of Sparkling Wine, Chocolate Wine, a cheeky indulgent alcoholic hot chocolate or York Chocolate Stout to accompany your Afternoon Chocolate. This can be added to your Chocolate menu for an additional £4.50 per person - please indicate you would like this when booking.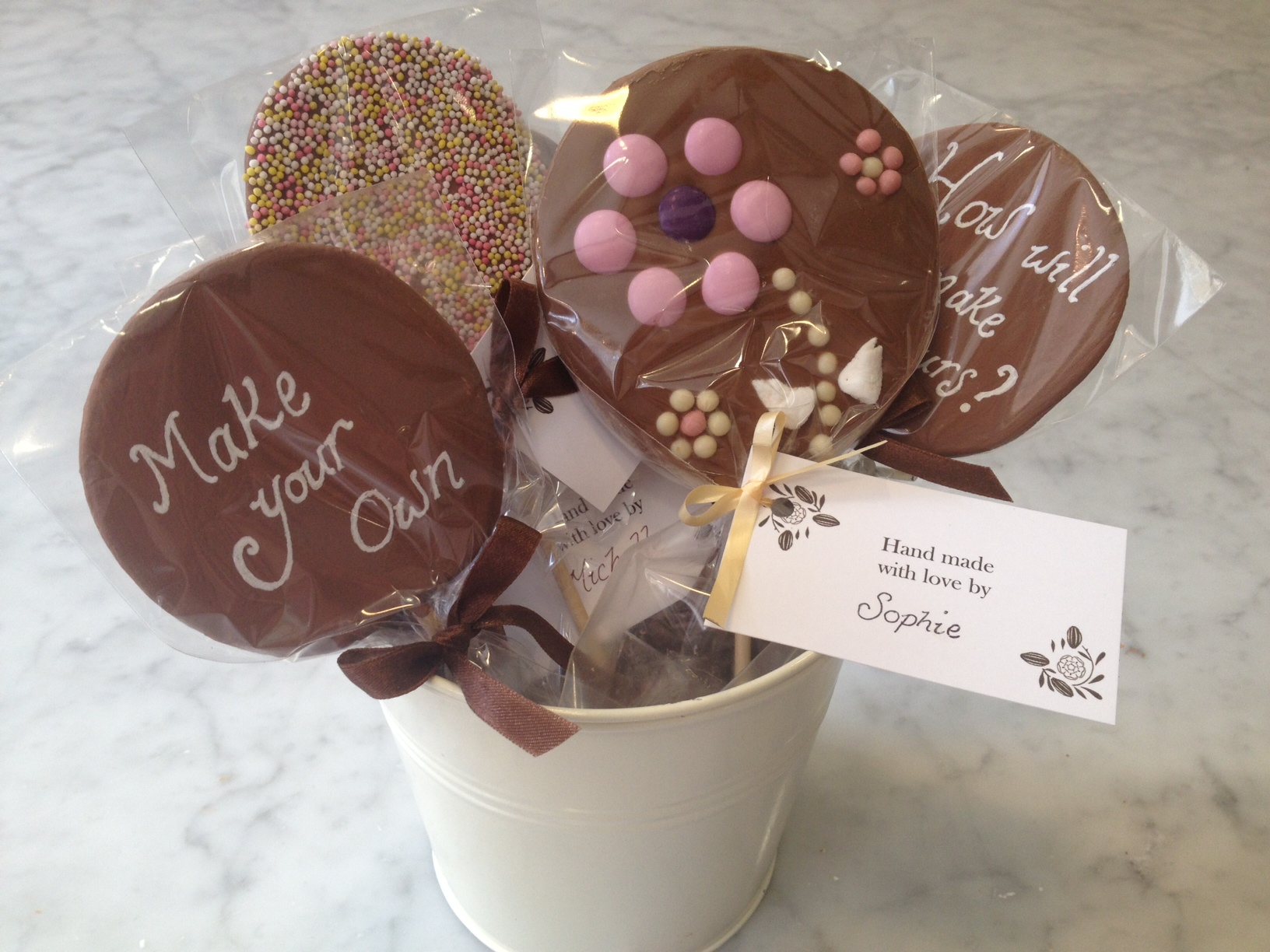 Create your own Chocolate Treat:
Learn how to make your own chocolate treat with us to take away and share, or maybe just enjoy. Your host will show you how to make your treats that will set while you are enjoying your Afternoon Chocolate so you can wrap them up beautifully to take home at the end. Chocolate Lollipop making can be added to your booking for an additional £3.75 per person.
Take A Chocolate Class:
Combine your chocolate afternoon with a chocolate workshop and learn how to make your own gorgeous chocolates that you can enjoy at home. We run classes every day at York Cocoa House so there is always something that you can take part in to complete your chocolate visit. Visit our calendar of events at www.yorkcocoahouse.co.uk/events to see our full program of events you can book on-line.
Alternatively contact our team at contact@yorkcocoahouse.co.uk or T: 01904 675787 to arrange your own private party.
To Book:
Reservations for Afternoon Chocolate in our Chocolate Library can be made for groups of up to 8 people in size by selecting the date and time you would like to join us from those available.
Larger Group Bookings:
We are able to cater for groups of up to 10 in size in our Chocolate Library, and larger parties in conjunction with our partner venues. If your group is more than 8 please contact us at the Cocoa House so we can help arrange your chocolate event for you.
Special Dietary Requirements:
Please note that we are able to cater for most special dietary requirements, however not all items listed on the menu above may be available or suitable, please contact the Cocoa House on 01904 675787 if there are any special dietary requirements amongst your group so we can cater for them accordingly.