Sales Have Ended
Ticket sales have ended
Hello - we're afraid we have no more dates for this particular event in our calendar at the moment, however we've got lots of things happening at the Cocoa House. Make sure you visit www.yorkcocoahouse.co.uk/events for more details of things coming up. We look forward to seeing you Sophie x
Sales Have Ended
Ticket sales have ended
Hello - we're afraid we have no more dates for this particular event in our calendar at the moment, however we've got lots of things happening at the Cocoa House. Make sure you visit www.yorkcocoahouse.co.uk/events for more details of things coming up. We look forward to seeing you Sophie x
Description
Join our team of trained chocolate tasters at York Cocoa Works as we share with you the secrets of chocolate making, learning how to taste chocolate like an expert chocolate connoisseur.
In our Chocolate Tasting class we will share a range of chocolates made with different cocoas from around the world, as we share and explore the flavours that create the chocolate we love.
The chocolate making process is a complex journey, from the variety of the cocoa, the soil in which it grows and the eco-system of the farms to the fermentation process carried out that develops the flavour that we explore once the beans reach us at the manufactory. As chocolate makers we develop flavour by roasting the cocoa beans, blending with other ingredients and refining to create a smooth finished chocolate that melts in the mouth.
Our journey with cocoa has allowed us to explore amazing flavours in cocoa from farms and communities from around the globe, some fruity, some floral, some nutty, some smoky, each creating a different chocolate experience for us to share and enjoy.
During this workshop we will teach you how to explore the secrets of chocolate tasting, learning how to detect the flavours and qualities with all of your senses and start your own journey exploring the world of chocolate. Following the workshop you will be invited to choose a bar of your own favourite chocolate to take home and continue your journey as a chocolate connoisseur.
Join us for our Chocolate Tasting Class
4pm - 5pm - Every Thursday
Adult Tasting Ticket - £12.50
Children's Tasting Ticket - £7.50
Family Ticket (2 Adults, 2 Children) £32.50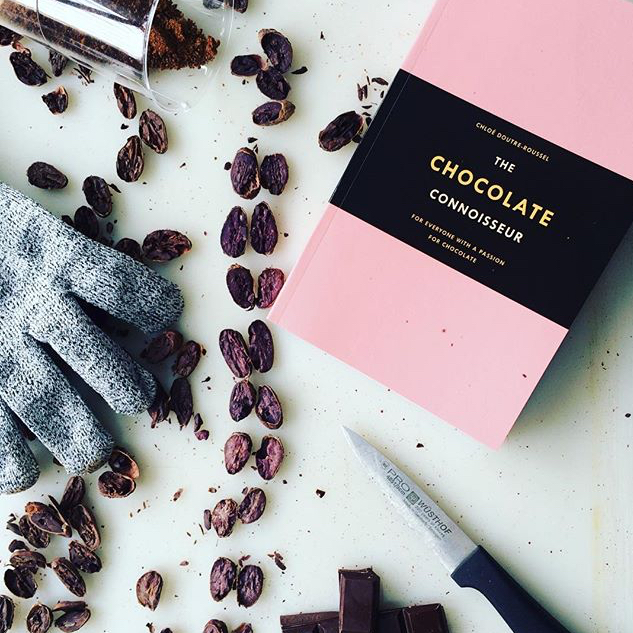 Group Bookings:
Group Chocolate Tasting workshops are available for any sized group and are perfect for school groups, parties, corporate rewards and entertaining, we can join you at your venue or place of work or you can join us at one of our partner venues. We regularly cater for groups of 200+ so no event is too big. Contact our team
chocolate

@yorkcocoahouse.co.uk
or call us on 01904 675787 to check availability and to discuss your group booking further.
Special Dietary Information:
During this workshop we will explore the tastes of a number of chocolates across the flavour spectrum. The session incorporates both milk and dark chocolates, however we welcome all chocolate lovers and will tweak the workshop accordingly for any participants with any special dietary requriements. Some Chocolates contain Dariy, none of the chocolates we will be tasting contain Soy, Gluten or Nuts. Some of the chocolates we taste will be low in sugar, further advice and guidance will be shared with participants during the tasting. We must advise that though this workshop does not work with nuts, traces might be in the vicinity, in most cases we are able to cater for nut allergies. If you or your party have a special dietary requirement please contact us on 01904 675787 prior to booking so we can discuss how we can best cater for your needs.
Discover our Chocolate at York Cocoa Works:
Visit our Chocolate Manufactory at York Cocoa Works, 10 Castlegate where you can now see and taste our chocolate being made. We offer our Chocolate Manufactory Tasting Tours daily at 11am, 12.30pm and 3.00pm.