York Raspberry Jam - in association with the National STEM Centre 8 June 20...
Description
Join us at the National STEM Centre for a hands-on practical experience, exploring, sharing and learning what can be achieved with a Raspberry Pi, at the first York Raspberry Jam.
We are delighted that Alan O'Donohoe, Master Teacher for Computing at School and founder of Raspberry Jams, will be leading the day. We also have a group of friendly experts ready to enthrall you with ideas of what you can do with your Raspberry Pi. We have Pete Lomas, the designer of the Raspberry Pi, Amy Mather our 14 year old superstar too as well as a whole host of other Raspberry Pi enthusiasts.
We want to encourage you come with your friends, family or bring a school trip along for the day to inspire your pupils.

Venue: National STEM Centre, University of York
Date: Saturday 8 June
Time: 10.00am - 5.00pm
Tickets: Adult £5.00/Child (under 16s) £3.00 - Lunch included in ticket price

Find out just what your Raspberry Pi can do with:
Take a look at our draft programme here and read some more here.
If you are interested in leading a talk, workshop or session, contact Alan through alan[at]odonohoe.org.uk for more details.
Everyone is welcome, teachers, IT professionals, technicians and families. Under16s must be accompanied by an adult.
You don't need to own a Raspberry Pi computer to attend. If you are an expert, however, bring your Raspberry Pi and show off what you can do.
Free parking is available. For directions to the National STEM Centre visit: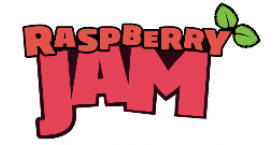 Disclaimer - Please note that Raspberry Jam is not endorsed, sponsored or associated with Raspberry Pi or Raspberry Pi products or services. The Raspberry Pi mark is used with permission of the Raspberry Pi Foundation.