Yorkshire CSE Conference 2018

Wednesday, 14 February 2018 from 09:00 to 17:00 (GMT)
Event Details
The 8th Annual Yorkshire CSE Conference - 2018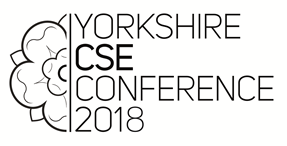 Introduction
The BLAST Project is pleased to announce that the Yorkshire CSE Conference is now entering into it's ninth consecutive year. This year promises to be another exciting and informative with the opportunity for delegates to attend four workshops from a choice of eleven, view three engaging guest speakers, enjoy a delicious lunch and benefit from viewing promotional stalls and networking.

Important Information
The conference may include presentations, speeches, imagery and language that could be experienced as 'hard hitting' and uncomfortable to view/listen to. If you are bringing anyone aged under 18 you will be required to complete a safeguarding form. Please contact p.mitchell@mesmac.co.uk. We also ask that delegates do not leave workshops or guest speaker presentations early as parents and young people may be sharing sensitive and personal information. 

The deadline for bookings is Wednesday 7th February 2018.

Fee
£88

Guest Speakers
Madeleine Black
Psychotherapist, Author and Survivor
Sharing her Story of Trauma, Healing and Hope

Sara Rowbotham
Local Rochdale Councillor for Middleton North and Rochdale CSE Whistelblower
CSE – have the lessons been learnt?

Dr Helen Beckett
Director, The International Centre: Researching child sexual exploitation, violence and trafficking & Reader in Child Protection and Children's Rights, University of Bedfordshire
Safeguarding and promoting the welfare of children – what does this mean to young people affected by CSE?

Guest Speaker Biographies
Madeleine Black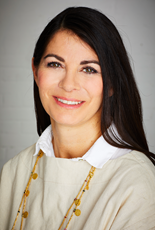 After many years of keeping quiet, Madeleine Black decided in September 2014, to share her story on The Forgiveness Project's website and she completely underestimated what the response would be. Many women and men got in contact and explained how reading her story gave them strength, hope, and a different perspective of what's possible in their lives. The founder of The Forgiveness Project, Marina, often refers to the various people on her website as "story healers" rather than "storytellers" and now she completely understood why. In March 2015, Jessica Kingsley Publishers released a book called The Forgiveness Project: Stories for a Vengeful Age, by Marina Cantacuzino. It's a collection of 40 stories from the TFP website, including hers and has forewords by Desmond Tutu and Alexander McCall Smith. The sharing of her story also opened many doors for her in ways she never imagined and after that the invitations started to pour in. Her memoir, Unbroken, was published by John Blake Books on April 4th 2017

Dr Helen Beckett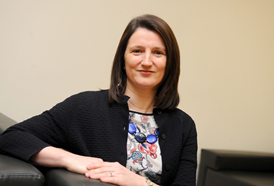 Dr Helen Beckett is a Reader in Child Protection and Children's Rights and Joint Director of 'The International Centre: Researching Child Sexual Exploitation, Violence and Trafficking' at the University of Bedfordshire. She has twenty years' experience of undertaking and managing applied social research, across academia and the voluntary and statutory sectors, with a particular specialism in CSE and related adolescent safeguarding issues. Dr Beckett leads on the International Centre's training, consultancy, policy and dissemination work, ensuring that learning from the Centre's work is transferred into appropriate policy and practice forums. She has published and presented widely on CSE and regularly consults on research, policy and practice in this field.

Sara Rowbotham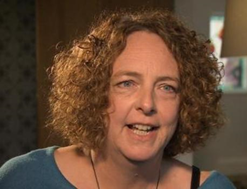 Sara trained as a social worker and was HIV specialist social worker for five years before moving into prevention in 1999. In 2003 ,whilst working for the NHS ,Sara set up Crisis Intervention Team to provide one to one support for young people who were identified as being vulnerable in relation to their sexual health and within months the Team began to identify young people who were involved in or vulnerable to sexual exploitation. For the next 8 years Sara tried to bring this issue to the attention of statutory services with little or no meaningful response. In 2012 Sara was forced to "whistleblow", seeking support from her local MP and eventually being called to give evidence to the Home Office Select Committee enquiry in to CSE .  She was made redundant from the NHS in 2014 and is currently serving as a local Councillor for Middleton North Ward of Rochdale Borough Council. Sara was recently portrayed by Maxine Peake in the BBC drama 3 Girls. 

 Workshops
Please click here to view the choice of workshops available or scroll below:

1. Tomorrow Night by All Things Considered Theatre


• An interactive performance workshop
• Aimed at provoking dialogue between young people and adults
• Exploitation of young men and our wider social responsibility

2. Enabling BME young people/communities to understand and become aware of CSE by Apna Haq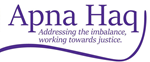 • Using case studies exploring barriers within communities and external agency procedures, alongside biased media reporting that contribute towards a lack of reporting by BME children and young people
• Transform your learning into good practise
• Produce posters with key messages to overcome these obstacles

3. Unconscious Gender Bias in BYM CSE by METRO charity


• BYM CSE in SW London
• Explore concept of gender bias
• Proposal to shift perspectives

4. CSE and the SARC by West Yorkshire Sexual Assault Referral Centre – Paediatric Service (Mountain

Healthcare)
• What the SARC does
• The Law and Forensics
• Future aims to improve work with CSE groups and the SARC

5. Trauma informed responses to address the emotional health and wellbeing of children affected by CSE by Paradigm Research


• Based upon evidence-based learning including that from a pilot project funded by Public Health England, the workshop will support practitioners to deliver trauma informed responses to address the emotional health and wellbeing of children and young people who experience, or are at risk of CSE, to prevent risk of CSE escalating and escalation of mental health issues

6. Is Social Pedagogy reflected in CSE Caseworkers practice? By Thyme Research Consultancy


• CSE impacts upon the ability of some children to remain in mainstream education. Risking their educational outcomes and futures
• CSE caseworkers use methods that are holistic and practical to help children re-engage with their education
• Is this approach social pedagogy?

7. We Never Talk About It! The Increasing Risks of Online Pornography by WNTAI Ltd

• Facts regarding Online Pornography
• Risks regarding Online Pornography
• What next?

8. Working with those who have caused sexual harm by Yorkshire, Humberside, Lincolnshire Circles of

Support and Accountability. (YHLCOSA) 
• To raise awareness of sexual offending and harm
• To have a greater understanding of a community response in working with those who have cause sexual harm to aim for no more victims.
• To understand your own personal barriers and limitations when working with those who cause sexual harm

9. Using CSE resources safely and effectively by The BLAST Project and Basis Young People's Service


• Exploring the benefits of using CSE resources with children and young people
• Addressing the potential pitfalls and how to effectively manage these
• How to introduce and use various resources with different groups and individuals and how to measure outcomes

10. Protective Behaviours & CSE by Basis Protective Behaviours Training Partnership


• Intro to Protective Behaviours Process
• Helping young people feel safer
• Asking for help

11. 'Average Joe' by Right Here Right Now Education & Prevention, part of SAFE@LAST
• Education and Prevention


• Boys CSE
• Running Away/Missing
FAQs

1. What are my transport/parking options getting to the event?
The conference will be held at Bradford Academy, Teasdale Street, Bradford, West Yorkshire, BD4 7QJ. 
Venue contact details: 01274 256789.
Car
If you are travelling by car, the post code for sat nav is BD4 7QS, there is parking on site.
Bus
Travel Line: 0113 2457676
From Bradford Interchange the number 620 leaves stand R and the number 617 leaves stand S.Both buses take approximately five minutes to get to Lorne Street/Wakefield Road. 
You then cross the main road, walk down Lister Avenue for approximately ten minutes and enter the school on your left. 
Train
National Rail Enquiries: 08457 484950
There are two train stations in Bradford:
1) Bradford Interchange (Taxi rank outside)
2) Bradford Forster Square
They are both approximately a ten minute drive away from Bradford Academy
Taxi Phone Numbers:
City Taxis: 01274 725998
Tong & Euro Private Hire: 01274 916195
Pam's Private Hire: 01274 940290
2. Is my registration/ticket transferrable?
If you are no longer able to attend, tickets can be transferred to another person within your organisation. Please email blastadmin@mesmac.co.uk to arrange this. Any requests received less than 10 days prior to the event will be accepted but workshops may not be changed from the original booking.
3. Do I have to bring my printed ticket to the event?
No. However please retain your confirmation email as it details your workshop choices. 
4. What is the refund policy?
Refund requests will be accepted if cancellation is made more than 10 days prior to the event. 
Refunds will not be offered for non-attendance on the day, or for cancellations less than 10 days prior to the event. After this, places can be transferred to another professional within your organisation but we cannot alter workshop choices at this stage. We also cannot guarantee that any special requirements will be met.
Save This Event
When & Where

Bradford Academy
Teasdale Street
Bradford
(for sat nav use postcode BD4 7QR), England BD4 7QJ


Wednesday, 14 February 2018 from 09:00 to 17:00 (GMT)
Add to my calendar
Yorkshire CSE Conference 2018