Yorkshire & Humber Digital Health and Wellbeing Ecosystem Meeting
Description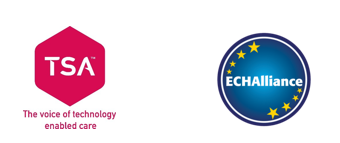 The Yorkshire & Humber Academic Health Science Network (AHSN) are pleased to announce the fourth Yorkshire and Humber Digital Health and Wellbeing Ecosystem meeting.
You are invited to attend the fourth #YHDigitalEco meeting in partnership with ECHAlliance and TSA at the Pavillions of Harrogate. Registration 9am for a 10.00 am start - finishing at 3pm. This meeting is for all digital health and wellbeing stakeholders including NHS (commissioners and providers), patients, local authority, policy makers, industry and voluntary sector.
The theme for this meeting is connected care, homes & communities are recognising the importance of keeping people healthy, active, safe and well – living independently in their chosen homes and communities and connected to their social networks. Attendees will have the opportunity to hear from TSA about the changing landscape and future of technology enabled care; the realities and impact of connected care systems already taking place in Yorkshire & Humber; contribute to think tank conversations about creative commissioning and procurement for a sustainable future health and care system; and hear from our #YHDigitalCitizen community about needs to be considered in the co-design of enabling technologies.
Attendees:
This meeting is for individuals and organisations interested in increasing the uptake of digital heath and technology enabled care in Yorkshire & the Humber through collaborative partnerships - including health and social care commissioners and providers, patients, local authorities, commercial organisations and the third sector.
Free Parking
Breakout sessions:
The Reality of Connected Care
Exploring Quality Standards to support future Technology
Harnessing new technologies – working with the Vanguards