Location
York Explore Library and Archive
Library Square
York
YO1 7DS
United Kingdom
A Tech Conference to showcase the Tech non-profit communities in York.
About this event
YorkTechFest is a Tech Conference delivered annually in the City of York in celebration of and through collaboration of the volunteer non-profit tech community. In true spirit of the volunteer tech scene, we bring together over 10 tech non-profit communities on one evening showcasing a programme of speakers.
Aimed at members of existing volunteer tech communities and also to those who would like to have a taster of what we do - come along and listen to our speakers representing our non-profit tech communities on the evening including YorkCodeDojo, York Swift, Front-End-York, DotNetYork, York Game Developers, ACCU York, Agile York and many, many more…..
Programme of Lightning Talks
The Lightning talks will be delivered by representatives of our Tech meetups. Visit the full Programme of Talks on our YorkTechFest web site.
Agenda
6:00 - Doors open - Arrive, network, meet other members of the Tech scene and meet the Exhibitors at our Marketplace exhibition.
6:45-6:50 - Conference opening dialogue
6:50-7:40 - Lightning talks - Part 1
7:40-8:05 - Interval
8:05-8:55 - Lightning talks - Part 2
8:55-9:05 - Tech community "Shout Out" - A chance for the Tech non-profit meetups to let us know what they do, where they do it and when.
9:05 - Close
There will also be opportunity to network at a pub afterwards - more details to be revealed on the evening :-)
Code of Conduct
When ordering a ticket to YorkTechFest (a YorkDevelopers endorsed event) you are agreeing to abide by our conference delegate Code Of Conduct.
Event Organisers
YorkTechFest is run by YorkDevelopers – a registered Charity who primary mission is to grow and develop tech knowledge and we do this by supporting tech non-profit communities. To deliver the event this year, YorkDevelopers are partnering with Explore a mutual benefit society with charitable status, owned by staff and community members and contracted by the City of York Council to deliver a library and archive service across the city.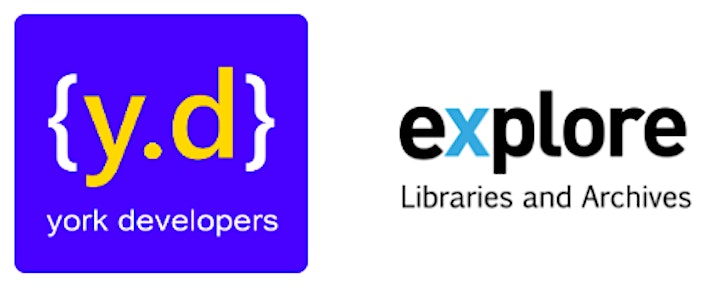 YorkTechFest 2018
Last year YorkTechFest attracted 75 people and gained benefit and insight from listening to 10 speakers. Read the write up here.
Data Policy
A copy of our data policy is available on request.