You are your Business, Work Well, Eat Well, and Be Well
Actions and Detail Panel
You are your Business, Work Well, Eat Well, and Be Well
Tue 24 January 2017, 17:30 – 19:00 GMT
Description
As a self-employed person running your own business making the right work life choices are crucial for your wellbeing.
Many people go into business to have more control, a greater independence and freedom in their working life. However running a small business can mean working very long often stressful hours (16% work more than 60 hours a week). Modern technology can also mean we are always connected to our business via 'smart devices' etc. so it's even harder to 'switch off'.
Getting the right combination of Work + Exercise + Diet isn't a priority.
Alex Ferreira, Originally from Lisbon in Portugal, first moved to London in 1994, where she developed her expertise as a Fitness Consultant. She continually trains in new fitness methods and techniques supporting groups and individual clients. She advises on all aspects of health and wellbeing including nutrition, motivation and fitness.
During this session Alex will give you some ideas and tips on how to include health and wellbeing routines into your daily working life. She will empower you to prioritise your health which will have a positive impact on your business and productivity.
Please make your way to the Lecture Theatre entrance at the back of the library building.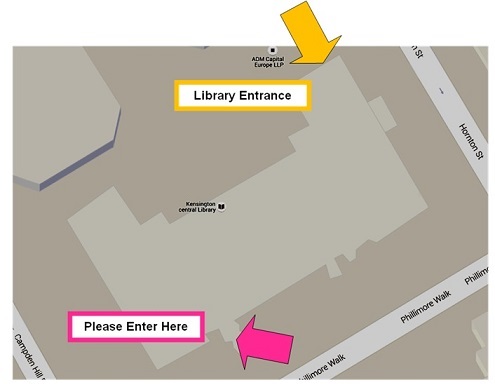 This event is hosted in partnership with PBC
*Please note registration details for this event will be shared with our partners at PBC