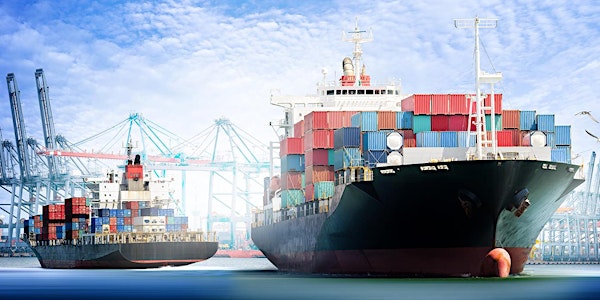 You Can Export: Understanding Freight Forwarding and Logistics - Doncaster
Location
Holiday Inn Doncaster
High Road
Warmsworth
Doncaster
DN4 9UX
United Kingdom
Description
A freight forwarder will save you time and money if you're exporting large volumes or high-value goods. By using any combination of rail, road, sea and air, you can ensure your products reach your customers quickly and safely.
In this interactive workshop, brought to you by Karen Mosley from 512 and the Department for International Trade (DIT), we will look at how businesses like yours can benefit from freight forwarding and how to pick the right service for you. We will also cover the necessary documents when shipping overseas and what they represent, as well as the legal responsibility for HM Revenue and Customs (HMRC) compliance.
512 is one of the UK's leading freight forwarders. Based in Sheffield and Doncaster, they've been importing and exporting across the world for over 26 years.

In this half-day workshop, we will cover:
What services are offered by freight forwarders and how do you select the best one for you
How to get started with shipping and what to do next
Export documentation and what they represent
Understanding International Commercial Terms (Incoterms)
HMRC and the importance of accuracy
Your logistical considerations
The dos and don'ts of shipping, with a real-life case study example
DIT support and how to access the Exporting for Growth grant programme
After this workshop you will be able to:
Understand the services offered by freight forwarders
Choose the right mode of transport to ship your goods
Handle customs documentation with confidence
Ensure you are HMRC compliant and understand your legal responsibility
Plan your logistics strategy and weigh up cost versus speed
Enquire about DIT support and the Exporting for Growth grant programme
About the speakers:
Karen Mosley, 512

Karen benefits from 22 years of experience in International Trade and started her career as an exporter moving into the logistics field after 6 years. Karen prides herself on working with companies either wishing to export for the first time or experienced forwarders to ensure that they are achieving the best results for their business, paying special attention to keeping the companies legal.
Karen partners with expert International trainer, Steve Townsley to assist in delivering the British Chamber of Commerce accredited ITOPS qualification. Karen also works closely with both the East Midlands and Sheffield Chambers of Commerce.
John Griffiths, HMRC
John is an International Trade Development Liaison Officer (ITDLO). The role of the ITDLO team is to explain new developments in international trade and to provide businesses, individuals and colleagues in HMRC international trade with education and support. John has over 34 years' experience in various areas of international trade including specialisation in Customs Warehousing, Customs Freight Simplified Procedures and auditing companies' international trade systems. Since 2002 he has been delivering presentations relating to international trade regimes.
John is delivering a presentation which introduces you the new Customs Declaration System (CDS) which will replace CHIEF and will explain what CDS is, when it is being introduced, and highlight areas where extra information will be required.
He will also cover basic Import /Export requirements and summarise what information is needed to satisfy Customs requirements.
*
On registering for this event, we will be collecting personal information as part of our registration process. The Department for International Trade (DIT) takes your privacy very seriously. Please read our privacy policy here to see how we protect and manage your personal data.