YOU CAN EXPORT(Optimise Your Website for International Trade)
Description
Please note this is a practical event aimed at North East based businesses interested in trading internationally or wanting to increase their online presence for e-commerce overseas.

Is your business missing out on valuable enquiries and sales from overseas customers? Can they find your website on international search engines? Do they like what they see and does your website inspire them to get in touch with you or buy online? If the answer is no or you are unsure, this workshop is just the thing for you!

With a great digital presence you can access new markets and gain new customers 24 hours a day, often at low cost.

- Learn about the potential of adapting your website for international markets
- Find out whether your website is really visible to customers overseas
- Discover what the key features of a successful international website are with real case studies
- Learn how to introduce languages to your website that can increase sales by 400%
- Understand how to make your website attractive to international search engines to drive traffic
- Take away hints and tips on free tools to optimise your website and develop great content
- Learn how to plan and prioritise activities and save time
This workshop is the ideal opportunity to start preparing an effective export communications plan and make your international website work harder for you.

Join us to learn how to increase enquiries and sales from international customers and build trust with your audience and international search engines.

Parking
Free parking is available at The Cycle Hub, just a short walk away from the venue.

Registration
Please not registration is from 8:30. The workshop will start promplty at 9:00.
In Partnership with: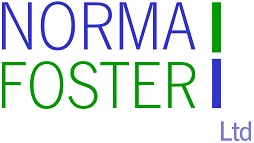 Contact Sue Beverley on 07966 222258 or email Sue.beverley@mobile.trade.gov.uk if you have any questions regarding this event.