Description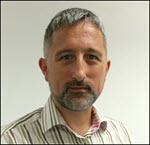 Our next CDN will be on 23rd February when Nigel Davey's talk will be 'You Only need One'. Nigel will tell us that you just need to identify one person who can transform your marketing performance and your sales.
He will go through what he means by this – it's all to do with getting an Ideal Client. This is the person who your marketing operations should be aimed at. He/she is the one you should be talking to. He'll explain why this is the case and give us some insights into how we can transform our business - through this one person.
Nigel runs SME Needs and acts as a Virtual Marketing Director for a range of SMEs to help them improve their marketing performance and grow their businesses. Based in Croydon, he helps company owners and Managing Directors across London and the UK.
Further Details:
Nigel: https://www.linkedin.com/in/nigeldavey/
CDN: http://www.logicrm.com/cdn
We look forward to seeing you there
Mike (mike.driver@logicrm.com)