A short outdoor performance
About this event
Security CCTV cameras in London's streets make us feel safe, cared for and protected. Or do they? Does CCTV surveillance care for us or control us – or both?
Join us for this outdoor performance that uses movement, sound, dance and light to explore the spectacle of public surveillance that takes place 24 / 7 via CCTV. This new work is created in collaboration with performance artists Mirei Yazawa, Ghost and John, architect Catherine Harrington. and with musicians Sarah Woolfenden and Stephen Arnold.
The audience will be standing during this short half hour performance.
LONDON FESTIVAL OF ARCHITECTURE 2021 - CURATOR'S PICK EVENT
Link to event's location: (square south of 354 Mare Street, E8 1HR) We will meet you in the square - see photo below.)
https://www.google.co.uk/maps/place/354+Mare+St,+London+E8+1HR/@51.547695,-0.0549945,20.43z/data=!4m5!3m4!1s0x48761cfb3e7574e9:0xacb043e9a7b60293!8m2!3d51.5477532!4d-0.0546903
NOTE - WE ARE CHANGING THE DATE - June 24th at 10:30pm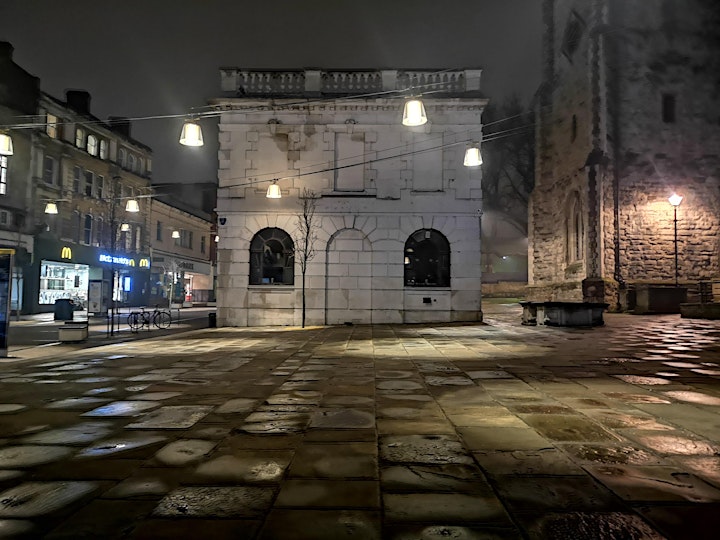 Organiser of You See Me, Seeing You - an outdoor performance (date altered to 24June)