Description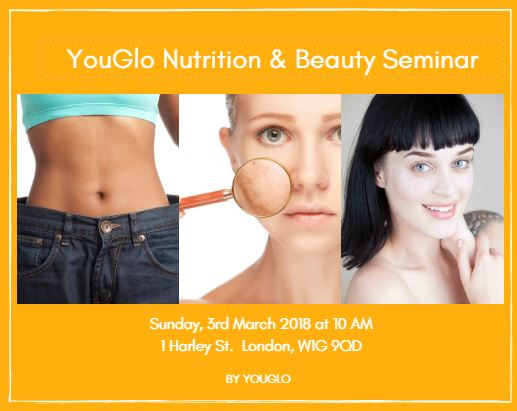 The Seminar will include:
Learn how to combine good nutrition with weight loss treatments
What makes your skin glow?
How can make your skin brighter
How can you look younger and remove pores?
What are the best anti-ageing treatments and products and how to use them
All attendees will receive a goody bag and free treatment depending on their skin needs
ONLY 5 SPOTS AVAILABLE!