Description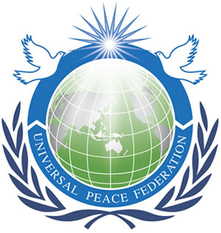 Universal Peace Federation
Invites you to attend the
'Young Achievers Awards: Celebrating Future Leaders'
Houses of Parliament, Committee Room No.10 at 6-8pm, On Wednesday 3rd July 2019
Kindly hosted by Rt Hon Tom Brake MP
Dear Ambassadors for Peace and friends of UPF,
As you may know, we at UPF host a Young Achievers event every year, so are glad to invite you to our 'Young Achievers Award' Ceremony in July.
The ceremony will begin promptly at 6pm on Wednesday 3rd July in Committee Room 10 at Houses of Parliament. Please allow 20 minutes to go through security.
We at the Universal Peace Federation (UPF) are a non-governmental organisation with general consultative status with the United Nations (UN). We promote UN days as a regular part of our activities and this includes the UN International Youth Day. We celebrate this day to showcase the good that young people do to support their community and beyond by presenting them with a "Young Achiever Award". Although the UN International Youth Day happens to be in August we celebrate it in July because we would like the awardees to be presented the award by their Member of Parliament and this cannot be done in August since Parliament will be in recess.
Every year in July, for the past decade, the Universal Peace Federation (UPF) awards accomplished young adults and creates a platform for them to share about their successes. The UPF, Young Achiever Award (YAA), will honour persons who have significantly impacted the lives of "others" and in the process have inspired them. They deserve our acknowledgement, encouragement and support.
Last year, UPF young achievers were involved in a project challenging stigma surrounding mental health. This project was close to their hearts because the sister of one of the achievers tragically took her life over Christmas 2017. The next month- January 2018- , they held their first meeting and developed a strategy to tackle the issues. Following a series of meetings, the group decided to submit a petition to the government asking that hospitals provide guaranteed help at A&E to prevent avoidable deaths from suicide. To be more specific, the petition demanded that all A&E departments in hospitals within the UK have a programme in place on how to deal with people with suicidal thoughts and how to prevent unnecessary deaths. It is known that the majority of hospitals do not have a good system in place for suicidal patients. To our delight, the petition received over 10,000 signatures. This resulted a substantial response from the Government. This exemplary action of our Young Achievers has inspired them to do even more, not to mention the fact that it has helped remove a lot of stigma surrounding mental health. We are very proud of the Young Achievers. Their next meeting at the end of this month will focus on the next step, which will involve collectively discussing further how we can support each other and those in need.
At UPF in the UK we are well known for our wide ranging events of excellence. These we organise to cover the many areas of human endeavour in Peace building (uk.upf.org). We can assure you that the Young Achievers Award tops them all in creating a most inspiring and uplifting atmosphere. MPs, Lords and Baronesses are often very busy and often only breeze in and out of events. However, YAA events are the exception as they usually tend to stay longer than they planned. I would also like to mention that this is also true for the awardees themselves! They truly enjoy being together with like-minded people so much so that on their request, just over a year ago, UPF Young Achievers began meeting together on an ad hoc basis. These meetings allow awardees, past and present to empower one another through their interactions and collaborations.
Please get in touch with me if you want to know more or have any queries about the event.
Yours sincerely,
Margaret Keverian-Ali
UK Director, UPF
Mobile: 0772 3024750
UPF is a non-governmental organisation with General Consultative Status with the Economic and Social Council of the United Nations
Office: 0207 2620985
Web: uk.upf.org
Email: pa@uk.upf.org
Twitter: @ukUPF
Please like our Facebook page and subscribe to our YouTube Channel. You can see our upcoming events on Eventbrite.