Young Achievers Engaging with Parliamentarians - Parliament Week Event
Description
Universal Peace Federation (UPF) - UK is a partner of Parliament Week that features events to promote engagement with the Parliamentary democratic process during the week November 13th to 20th. It is an annual programme that UPF has been participating in for the past 4 years awarding us a Certificate of Achievement from both Houses of Parliament. UPF – UK's Parliament Week event 2017 will be held in conjunction with UPF's International Association of Parliamentarians for Peace. Together we are organising an exciting speed pitching-style event for young adults to have an opportunity to question Parliamentarians. The proposed topics so far include:
1. Education
2. Environment
3. Housing
4. Tax
5. NHS

This event is kindly hosted by Mr. Virendra Sharma MP, UPF's Patron.
A range of parliamentarians from different parties will respond to questions and suggestions from young adults in small groups before a wider question and answer session from the whole audience.
We would like to involve as many young adults as possible but older people are also welcome to be part of the audience.
If you are between 18 and 25 years old and are interested in being one of those posing questions to the politicians please register and contact us directly on pa@uk.upf.org
We look forward to a stimulating interaction.
Margaret Ali
Robin Marsh
Joyce Suda
Universal Peace Federation UK
Office: 02072620985
www.uk.upf.org @ukUPF pa@uk.upf.org
UPF is an NGO in Special Consultative Status with the Economic and Social Council of the UN
Please like our Facebook Page
YouTube Channel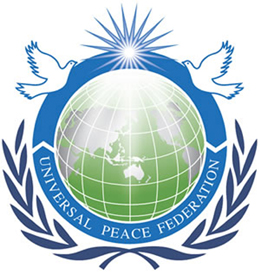 Organiser of Young Achievers Engaging with Parliamentarians - Parliament Week Event
Universal Peace Federation (UPF) seeks to enable a network of peace oriented, altruistic people to heal inter-racial, interreligious, inter-national tensions and build a unified world of peace by establishing an order of inter-dependence, mutual prosperity and universally shared values.
Universal Peace Federation - UK (UPF-UK) has been recognised as a Charity (Number 1185412) by the UK Charity Commission. Briefly summarised, the agreed Objects of the charity are: First, the promotion of national and international conflict resolution and reconciliation. The second set of objects are to promote racial and religious harmony and peaceful co-existence between people of different religions, cultures, races and nations.
UPF is an NGO in General Consultative Status with the United Nations Economic and Social Council (ECOSOC) and advocates renewal of the United Nations, including a proposal that the UN create an interreligious council within its structures. 
UPF International has launched the International Association of Parliamentarians for Peace (IAPP). It was inaugurated as a worldwide association of parliamentarians providing a forum to bring their experience and wisdom to bear in the search for solutions to our world's problems. UPF has also launched the Inter-religious Association for Peace and Development (IAPD) to promote interreligious dialogue. UPF encourages all religions to dialogue and cooperate for peace based upon the recognition that human dignity derives from a universal divine source that is the basis of harmony and unification.
Full charitable objects and other information: https://uk.upf.org/ukupf/peace-and-development/864-universal-peace-federation-uk-becomes-a-charity