Description


YOUNG BRITAIN helping under 25 year olds find work and life fulfillment through self employment and entrepreneurship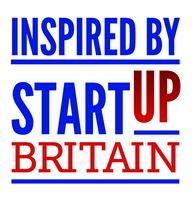 ARE YOU UNDER 30 AND LIVING IN TELFORD / SHROPSHIRE?
LOOKING TO START A BUSINESS OR SIMPLY 'MAKE YOUR OWN JOB?'
Welcome to THIS START UP TELFORD AND SHROPSHIRE CAMPAIGN FOR YOUNG BRITAIN
We can help you realise your own earning potential by launching a business or becoming a self employed freelancer or contractor. You can MAKE YOUR OWN JOB. The main ingredients for success in the world of 'start-ups' is your energy and passion combined with our money and help.
We have both.
START UP IN A DAY
START UP TELFORD & SHROPSHIRE
Free START UP Event for 18 – 30 year olds
Date: Friday 30th November 2012
Time: 10am – 3pm
Venue: Telford Enterprise Hub, Hadley Park East, Telford, TF1 6QJ
This is a free business event but places are limited to 20
How to get to TELFORD ENTERPRISE HUB - by train to TELFORD CENTRAL - let us know if you're coming this way and we will arrange pick up 01952 677230
THE PROGRAMME
· Welcome cakes & coffee at 9.45am
10am The UK a Great Place to Start a Business… FAY EASTON
10.30 Young People with MASSIVE opportunity to START …. DAVID HYNER
11.30 Break
11.45 THE START UP KIT / Business Ideas Session & WOW! Business in a Box …. FAY EASTON
12.15 Branding - YOU are your Brand ... JOHN RAINFORD
12.45 LUNCH
1.30 Planning & Growing Your Business/The Business Plan … TOM BAKER
2.15 YOUR SHOP WINDOW TO THE WORLD … HOLLIE WHITTLES
3PM The Money – Applying for a StartUp Loan… FAY EASTON
LOAN APPLICANTS CAN STAY ON FOR PRIVATE ONE TO ONE SESSIONS TO COMPLETE APPLICATIONS
You will work with business experts and also can become a member of the first Young Entrepreneurs Network launched in this area. On site today alongside the expert presenters listed above, we have Santander providing information on business banking and The UK Business Guru sharing his wealth of entrepreneurial experience.
PLEASE BRING WITH YOU:
Any plans already written on your business idea
Two forms of address ID and one photographic ID
Notepad & Pen
BY the end of the session YOU WILL:
Have worked through your own copy of the StartUp Kit (yours free to take away with you)
Finalised your Business Plan & completed your Loan Application (if appropriate)
Joined the brand new local young entrepreneurs network
We will have a team of business mentors on site to ensure that both your business plan and loan application are reviewed, guided and shaped for success. Once approved and accepted you will be given dates for regular Mastermind Mentoring Group Sessions, free registered business address service and annual co working membership of TELFORD ENTERPRISE HUB (worth £360) and also become an initiating member of YOUNG BRITAIN HOT 100 ENTREPRENEURS Network in SHROPSHIRE
DO YOU HAVE energy, commitment & passion?
Looking for a way to start 'earning for yourself'?
Then this could be a lifechanging event for you.
We are local agents for Start Up Loans - lending start up business finance to:
18 and 30 year olds
Need funds to go forward?
Applications for StartUp Loans between £500 & £10,000 taken at this event
Your idea will be tested & supported
Template business plans provided
Mentors on hand to help you start and scale your business
It's vital that you attend this STARTUP IN A DAY with an open mind and complete with energy and passion for your start up and we can help with 'the rest' ....
REGISTRATION IS VITAL for the START UP DAY
Please Register above.
Organizer of YOUNG BRITAIN START UP DAY
We have been supporting local entrepreneurs since 1997 and fervently believe that entrepreneurs can be taught.  The skills to start a business or become self-employed are easily acquired and can be life-changing.  Not only do local self employed people and entrepreneurs stay local and buy local, they drive the local economy with every pound they take worth £4 to the local area.  These are the businesses that make the region a better place to live and work.
We are the main provider of start-up training in the area (offering 35+ training places a month) and we also work with Transmit StartUps helping with applications for Start Up Loans through the government funded Start Up Loans Company.  The start up finance comes with one to one support to develop the business plan and once the loan is approved, the entrepreneur is provided with an invaluable pack of corporate benefits to help the new business flourish.
We manage local networks for like-minded business people and are priveleged to work with inspiring and highly ambitious business owners.