Description
Come and hear top experts from all over the world bringing us the latest thinking in mental health. Whether you're young at heart, or all grown up, or maybe you're struggling to understand what's happening with a young person, this event can help answer some of your questions.

If you are a parent or a teacher, nurse or doctor, youth leader or social worker, or anyone else responsible for, or involved with, children and young people, then we invite you to attend this unique, two-day event.
The Young Hearts & Minds event will provide you with the skills to help guide children & adolescents to ride the roller coaster of life - to cope with the highs & lows and develop resilience.

From the moment a child is conceived, they are on a rollercoaster ride of experiences and circumstances which will shape their future, both positively and negatively.
Our children are living in the most intensely stimulating period in the history of humankind. They are besieged with information and calls for attention from many platforms; computers, smart phones, advertising hoardings, and hundreds of tv channels. There are more opportunities than ever before, particularly for engagement through social media, which can be both good and bad.
You may well be in a position to have a profound impact upon the resulting 'mature adult' and the greater your understanding of what is going on, the more likely that your influence will help them to arrive healthy, happy and safe.
When the rollercoaster of life is at the top, we can help you and them to enjoy it and when it is at the bottom, we can give you hope.
We intend to 'grab the headlines' and create a 'buzz' with this event, but it is important to acknowledge, thank and pay tribute to the many thousands of compassionate, 'unsung heroes' in Northern Ireland who have been, and are, working tirelessly and selflessly towards helping young people in many ways over many years.
Our initiative must not 'steal their limelight' or take away from what is already happening so strongly 'on the ground'. It should complement, encourage and enhance it. We want to 'spread the word' to as many people as possible, so attendance fees are very modest.
Visit our website Young Hearts & Minds for program details, speaker and venue information.
---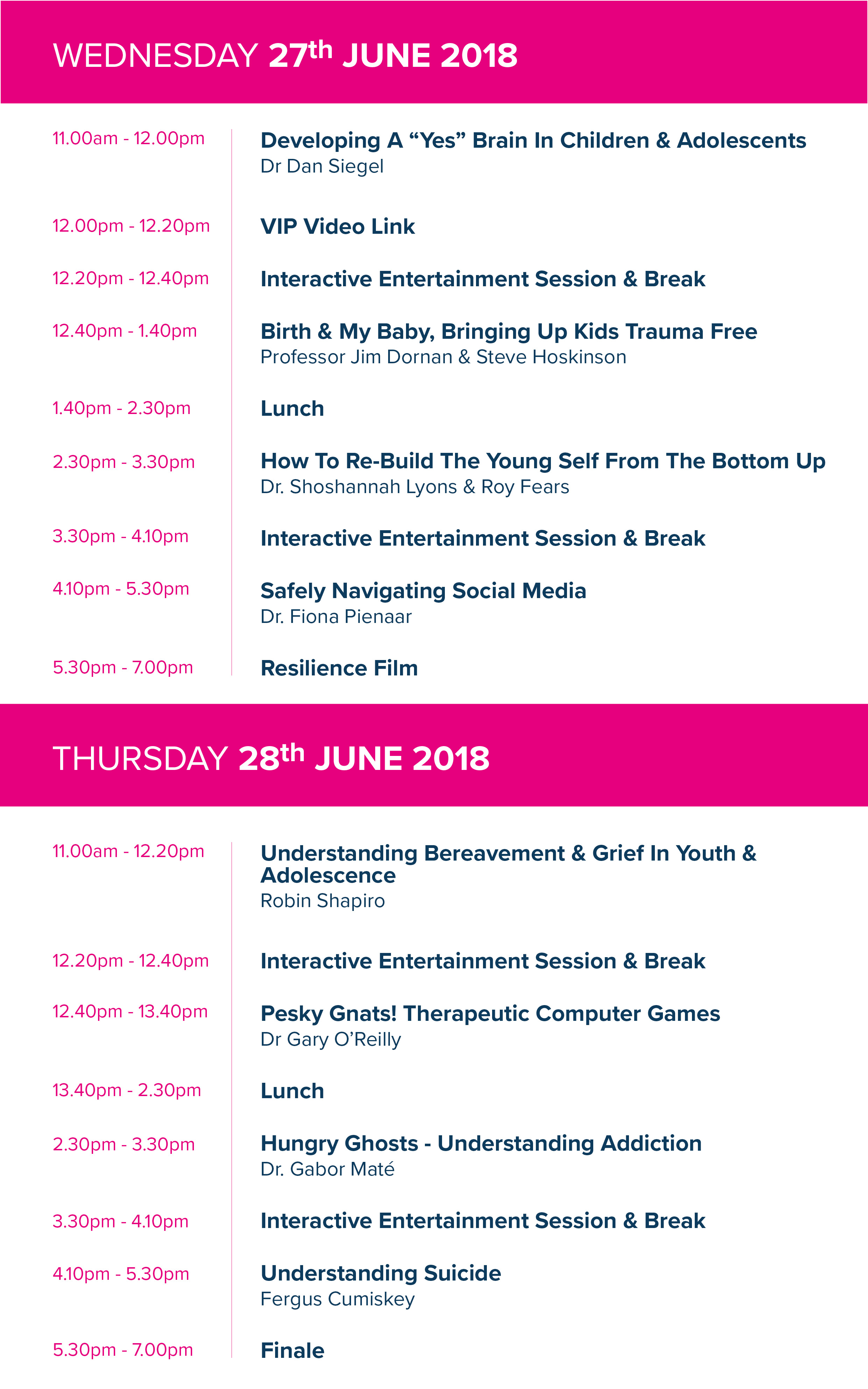 Belfast - Waterfront Hall - Conference Venue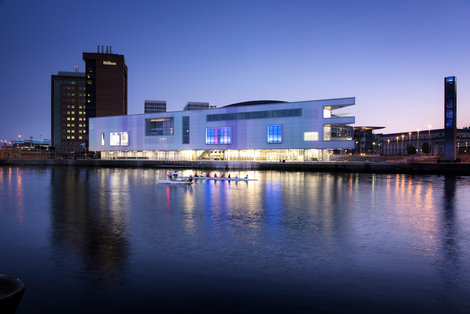 FAQs
What are my transport/parking options for getting to and from the event?
There are two 24-hour car parks located near Belfast Waterfront, offering more than 800 parking spaces.
The multi-storey Lanyon Place car park is located 100 metres from the venue. The car park at the Belfast Hilton Hotel is also multi-storey and is next door to the building.
Visit our website for more information

What's the refund policy?
Unfortunately there are strictly no refunds. Name changes will be facilitated free of charge. You can contact us directly to do this for you.

I don't have a credit card to purchase a ticket or I need to raise a purchase order, how do I get a ticket?
If you need to be invoiced for your ticket or do not have a card to complete payment, you can contact our accounts team who can raise an invoice for you. Please email us with your name, full billing address and number of tickets you wish to purchase and we'll send an invoice over.

Where can I find more information including the program?
Vist our website for more information on the program and speakers.

Is lunch provided at the Young Hearts & Minds Event?
Meals are not provided at the Summit. The Waterfront Hall has cafes and restaurants and is located close to an array of eateries from fine dining, through to brasseries, cafes, sandwich shops and bistros.

Can I get access to the International Trauma Recovery Summit?
Young Hearts & Minds ticket price allows access to all talks/workshops/performances in the main auditorium, studio space, and other ancillary activities in the Waterfront. However, Young Hearts & Minds ticket holders will not have access to the International Trauma Recovery Summit in the Waterfront Conference Centre.