Description
Here comes the wave! …Get ready to catch it!
Join us as we host pre-launch events in South Africa
What's on offer?
Lifestyle and New Member meetings in Cape Town and Johannesburg
Corporate training provided by The Global Education Team
Rub shoulders with leaders from all over the globe
Invite friends to learn and experience Young Living
Giveaways for those who bring their GAME FACE!
Members and leaders are encouraged to host their own team and business opportunity meetings during their visit to South Africa. The Young Living South Africa Management Team is readily available to attend any member sponsored meeting upon request.
Registered members will receive an information pack with recommended accommodation, flights and local excursion.
The purpose of the Lifestyle Meeting is aimed at providing prospective members the opportunity to learn about the history of Young Living, it's mission, products and business opportunity.

The purpose of the New Member meeting is to orient new members on their new member journey through the virtual office, policies and procedures and how to build their Young Living businesses.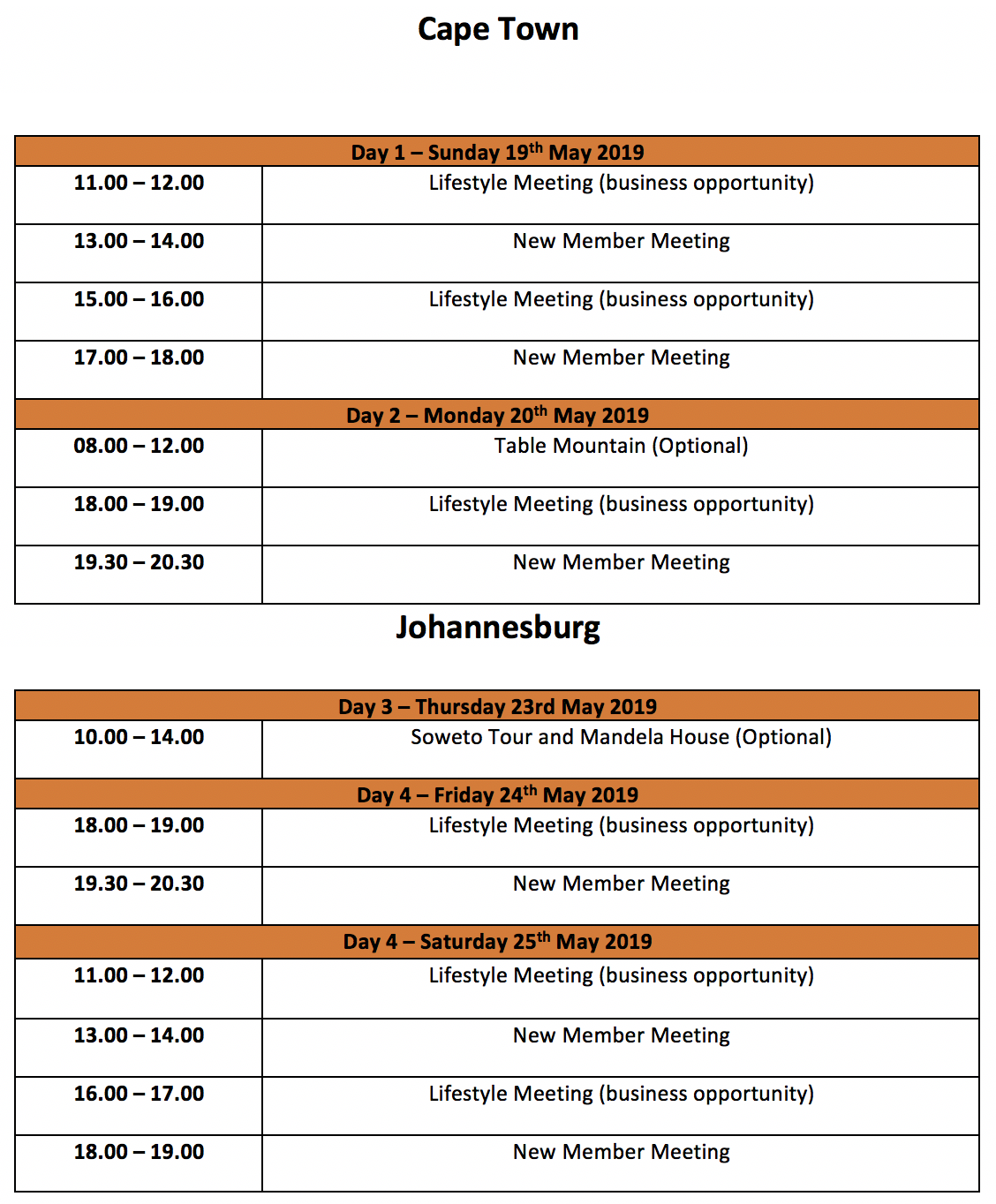 Please forward any queries to zlouw@youngliving.com
Note: All accommodation, transport and excursions are to be funded personally. Young Living will not be responsible for any costs incurred during these events.
Hope to see you there!