Young Minds in Crisis: Avenues and Alternatives - Where Do We Go From Here?
Description
Jane and Debbie are both mothers to young adults who have experienced significant issues with their mental health, and have fought with and for their children through the years in increasingly diificult times.
Both also work in supporting mental health, and dropped into each others' lives at a time when they individually felt that something must be done to prevent the epidemic slide of our young people into the nightmare of suffering that now affects children as young as those in the early stages of primary education.
This inaugural conference is the result of that first conversation over coffee!
What?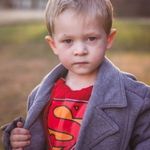 The conference aims to bring together mental health and medical professionals, parents, carers, students, and even young people themselves to look at wider causes and issues, plus specifically take a look at what is happening here, and what needs to change.
Early bird ticket prices are available until July 15th - certificates will be available for professional CPD. Please email if you require a separate invoice. The ticket price includes refreshments and a delicious lunch.
Profits are to be split between The Zone and The Invictus Trust - the fundraising aspect is an important one for Jane and Debbie, as is the mood food-themed lunch designed by Jane along with the Creative Art School's fabulously inventive chef, Jake!
Please feel free to share as widely as possible - we'd love this to be sold out and a huge success, create real change, and make it an annual event that instigates tanglible improvements for young people in Plymouth and their loved ones.
How?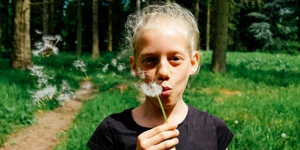 So, what questions and concerns do we need to start exploring as a collective of adults striving to bring the next generation into the world, happy, confident and ultimately successful on their chosen path? During the day, we hope to address such questions as these:
- What is going wrong to create such high numbers of increasingly young children suffering?
- How do we not just halt the avalanche, but prevent children experiencing mental health issues at all?
- What particularly is happening in Plymouth, what do we want decision makers, health service commissioners and Government to know, and more importantly, what do we want them to take action on?
- What other avenues are there for helping our children besides conventional medication and therapies?
- What alternative modalities could we be using to help?
The conference will take the form of a combination of keynote speakers, a choice of workshop sessions, and a round table session to create an action plan for change in Plymouth.
Join us and be part of the change we all need to see!
Who?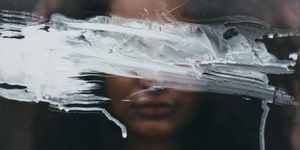 The content of the day is likely to expand over the coming weeks, but here is a taste of what and who you will see and hear:
Current key note speakers:
- Sharon Cowburn, co-founder and director of The Invictus Trust
- Mike Jarman, CEO of The Zone
- Debbie Humberstone, founder of The Project in Axminster.
- A Young Person's Perspective
Current workshops:
Attendees will have the chance to attend two of these six diverse sessions:

- Nutrition and Diet for Mental Health - Jane Hutton, functional nutritionist and chef - the crucial links between what and how you eat and the impact on mood, concentration, focus and more serious mental health disruption.

- Emotional Logic - Christiaan Stirling and Trevor Griffiths. The Emotional Logic Centre, a UK registered charity based in Ivybridge, helping people of all ages to adjust constructively to change, disappointments and setbacks.

- Resilience and Youth Empowerment - Miguel Dean, youth worker, author, and speaker. In this workshop he will share the wisdom and tools that he has discovered that can act as facilitation and a catalyst to enabling resilience and empowering young people.

- Brain Development and Potential - Mike Beard, therapeutic educator, speaker, and facilitator specialising in neuroscience, psychology and learning theory.

- The Autistic Spectrum and Mental Health - the elevated risk associated with being on the spectrum, and how to address issues that increase that risk.

- Oral Health in Mental Health - Fran Marriott, experienced GDC registered Dental Hygienist within Special Care Dental services addressing complex health and social care needs


An afternoon session of action planning for instigating change:
Round Table action-planning discussion to be facilitated by Johnny Mercer, MP - the outcomes will be collated and go to decision makers locally and nationally.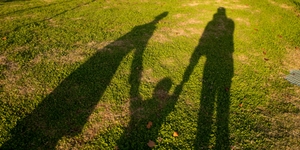 Early bird ticket prices are available until July 15th - certificates will be available for professional CPD. Please email if you require a separate invoice.
Please feel free to share as widely as possible - we'd love this to be sold out and a huge success, create real change, and make it an annual event that instigates tanglible improvements for young people in Plymouth and their loved ones.
Thank you to our amazing sponsors, demonstrating their commitment to young people and their mental health:
Livewell Southwest: https://livewellsouthwest.co.uk

The China Fleet Country Club https://www.china-fleet.co.uk

If your organisation would like to sponsor a workshop, meaning more of the proceeds go to the charities, do please get in touch via the contact details below!
Keynote Speakers
Debbie Humberstone is the founder of The Project in Axminster. The Project is a peer support network that has been set up to support young people age 13-24 with mental health issues, and their parents and carers. Based in Axminster and Chard, this is a free service open to young people and their parents and carers from across East Devon, South Somerset and West Dorset. Debbie's daughter experienced severe mental health issues, prompting her to set up The |Project to help youngsters and their loved ones.


Workshop Facilitators
Miguel Dean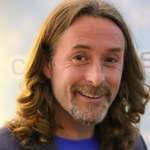 Miguel Dean is an independent youth worker who has been working in the field of youth empowerment for the last 20 years. He has worked with homeless youth, in further education and with young carers. More recently he has led youth empowerment projects of an intergenerational nature and using public speaking as a medium to empower young people through self-expression, raising esteem and the development of essential life skills. Miguel is an inspirational speaker that talks in schools, colleges and universities. He also works with youth and parents who are suffering as a result of drug abuse and other behaviours under the mental health umbrella.
His work is grounded in love, compassion and a deep spirituality which has arisen from his own journey from a challenging start to life which led to the descent into crime, drugs, violence and homelessness. His ascent and journey back home to the heart is facilitated by his calling to do what he can to empower our young people in the challenging climate that often appears to be all pervading.
'Society grows great when old men (and women) plant trees in whose shade they know they shall not sit.' Greek proverb
In this workshop he will share the wisdom and tools that he has discovered that can act as facilitation and a catalyst to enabling resilience and empowering young people. If you would like to be inspired, moved and empowered then some time with Miguel is highly recommended.
Miguel is the author of 'Stepping Stones in the Mist – life lessons for overcoming adversity' which is an autobiographical self-help book for youth and adults.
You can find out more about Miguel @ www.migueldean.net
Christiaan Stirling
Christiaan Stirling has over twenty years' experience working in Primary Schools in Plymouth, Devon and Cornwall, including as a Head Teacher, and as a co-opted Governor of a large secondary school. He has experience in working with families and supporting children who are disaffected at school or at risk of exclusion. He now has joined the Emotional Logic Centre team three days a week as joint Lead of our schools programme to promote mental health and social well-being. Christiaan facilitates Emotional Logic training for school staff, and mentoring for young people and families, in schools throughout Devon, Cornwall and in other parts of the UK.
Trevor Griffiths
Trevor Griffiths was a GP with an interest in family medicine and mental health for twenty-five years. He developed the Emotional Logic lifelong learning method as an alternative approach to counselling therapy or medication to help people adjust better to disappointments, setbacks and hurts during times of change. For the last twelve years he has worked full-time in UK and internationally to promote Emotional Logic's use in schools, healthcare and community pastoral care and befriending. The method has been translated into several languages, but now Trevor is concentrating on making Emotional Logic widely accessible to help the deteriorating health situation in the UK.
Emotional Logic teaches that all our unpleasant emotions make sense and have useful purposes as parts of a single process of adjusting to losses hidden within change. By understanding how our emotions can be turned in partnership with reason to recover the things we value and have lost, the full range of emotions can be harnessed to build relationships around what is stated to be important. Our aim at the Emotional Logic Centre is to re-humanise organisations and family life by helping people to cooperate better with emotional honesty. Then tension or distress will not build up within, to the point where it bursts out as socially disruptive behaviour or mental illnesses. Emotional Logic provides the conversational skills that can get life moving again with others when people feel stuck. It is much more than 'emotion regulation'. It liberates a way forward having become mindful, by adding greater self-respect, empathy and a capacity to make wise decisions. This builds a stronger personal identity, and a more enduring approach to relationships.
https://www.emotionallogiccentre.org.uk
Action Planning Round Table Session Facilitator: Johhny Mercer MP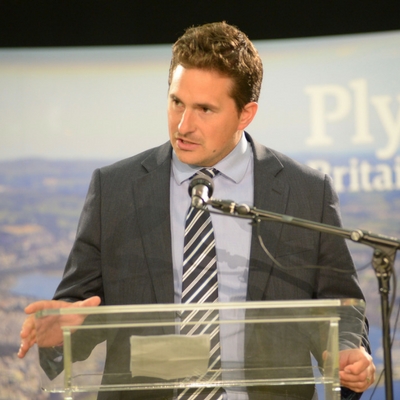 Born in Kent and raised with his seven siblings by two working parents, Johnny learned early on in his life the vital qualities of teamwork, dedication and perseverance. He achieved 'average' results at school, where he spent more time on the sports field than in the classroom. Being part of a large working family and contributing to the family home meant that employment and not university beckoned, and Johnny worked as an intern in the financial sector of the City of London. From a military family, and with three brothers in the Royal Navy, Johnny could only resist the allure of the military for so long. He elected for the Army over the Royal Navy and subsequently graduated from Sandhurst in 2002. He served from the tactical to the strategic level throughout a career across the globe, including multiple combat operations.
Johnny lives with his wife Felicity who he met at school, and his two young children. It was a simple desire to improve the community in which his children are growing up in that initially attracted him into politics. He resents inequality and prejudice, and resolved that the best way to change it was to put himself forward. In October 2013 Johnny was selected by the Conservative Party to fight his local marginal seat of Plymouth Moor View, and won the seat in the 2015 and 2017 General Elections.
Johnny serves on the Defence Select Committee and holds the position of Vice-Chair on the All Party Parliamentary Group for Disability and the All Party Parliamentary Group for Veterans. Johnny speaks regularly in Parliament on the subjects of defence, veterans care and mental health.
http://www.johnnyforplymouth.co.uk