Description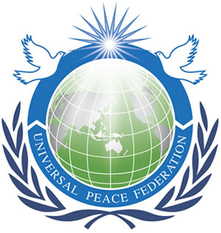 Over the past year we have been successful in instigating a small group project to challenge the stigma surrounding mental health. This project is led by a handful of very passionate young achievers and supported by UPFs network of likeminded individuals, experience in event management and use of UPF premises as a base of operation. It is rare to find young people passionate about helping society enough to voluntarily commit their time to improve it – this is truly inspiring. The small organising group is headed by Matteo Bergamini, Dominic Hoyte and James Claxton.
Therefore, we are eager to find more young achievers who would like to take it upon themselves to form a team and start a project of their own (e.g. helping the homeless, helping refugees integrate into British society, or ambitious enough to find ways to break the cycle of youth gun and knife crime).
To this end we are very interested to invite you to bring your ideas, commitment and passion to the table and through a hackathon we will discover how to go forward with at least one such project.
This will take place on:
Saturday 27th April 2019.
Registration 10.30am (11 am start) and finish at 2pm with refreshments.
Venue: UPF Headquarters 43 Lancaster Gate, London W2 3NA.
You will also receive a brief introduction to young achievers group as to who we are and what we do and it is initiated by the young achiever awards we host annually in Parliament.
You are welcome to nominate yourself, a friend or colleague. All we need is the nominees CV plus a short statement (approx. 400 words) on why the nominee should be awarded for the societal good they have done/are doing.
We look forward to hearing from you and ask that you please reserve a seat if you are able to attend this event. If you have an idea for a project please let us know before the event by email to pa@uk.upf.org along with a brief personal statement as to why it is important to you and we will consider it.

Organiser of Young people bringing ideas for serving our communities
Universal Peace Federation (UPF) seeks to enable a network of peace oriented, altruistic people to heal inter-racial, interreligious, inter-national tensions and build a unified world of peace by establishing an order of inter-dependence, mutual prosperity and universally shared values.
Universal Peace Federation - UK (UPF-UK) has been recognised as a Charity (Number 1185412) by the UK Charity Commission. Briefly summarised, the agreed Objects of the charity are: First, the promotion of national and international conflict resolution and reconciliation. The second set of objects are to promote racial and religious harmony and peaceful co-existence between people of different religions, cultures, races and nations.
UPF is an NGO in General Consultative Status with the United Nations Economic and Social Council (ECOSOC) and advocates renewal of the United Nations, including a proposal that the UN create an interreligious council within its structures. 
UPF International has launched the International Association of Parliamentarians for Peace (IAPP). It was inaugurated as a worldwide association of parliamentarians providing a forum to bring their experience and wisdom to bear in the search for solutions to our world's problems. UPF has also launched the Inter-religious Association for Peace and Development (IAPD) to promote interreligious dialogue. UPF encourages all religions to dialogue and cooperate for peace based upon the recognition that human dignity derives from a universal divine source that is the basis of harmony and unification.
Full charitable objects and other information: https://uk.upf.org/ukupf/peace-and-development/864-universal-peace-federation-uk-becomes-a-charity